Where you will personally be hearing first hand from each intern, Josh, Alexandra, Julian and Nicole on a weekly basis. Here you'll get an inside look of what our days consist of, what material we're reviewing, and how all of that correlates back to each of our clients.
This week we focused on getting comfortable behind the scenes by gaining some knowledge and inspiration from the talented Casey Neistat.

Between learning content from Dan S. Kennedy, Joseph Sugarman, and Frank Klesitz, we're ready to get to work for our clients and take marketing to a whole new level.
Learn more about the internship:
Josh Skolnick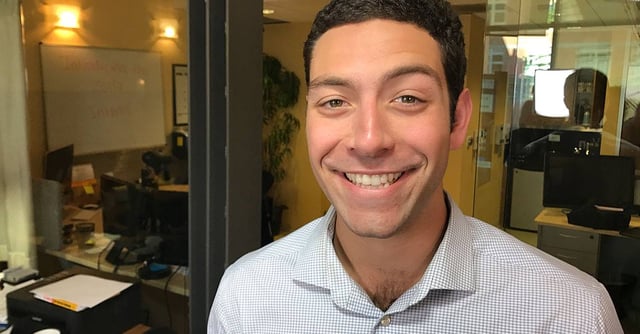 Diving In
This past week has been very important to my marketing education because of the progress made with my clients and the development of technical applicable software skills. I started the week off with a very necessary phone call with one of my clients, which was crucial for the sales letter I was creating for him.
Client Communication
Leading up to this week I had a tough time getting him on the phone, as he is extremely busy running his own business. It was great finally getting to know him at a more personal level, versus just emailing back and forth. He was very helpful filling in the information gaps that I had about his business, and I went over the 20 questions an effective sales letter should touch up on. It was harder for me to find information about this client in particular because he does not yet have his website live however, he gave me all the information I could possible need to write a compelling sales letter for his database.
I also had clutch phone calls with another one of my client's staff and discussed the specifics of how I can best focus my efforts to help them reach their goals. I actually have two advertisements in the works for meeting two very different needs, so the clarification of their goals was instrumental for supporting their operations.
We definitely connected over the phone and I'm excited to meet the team in person in Las Vegas next week. I communicated my goal to all my clients being that I want to get their ad live next week, and I am right on track to deliver.
Technical Training
In terms of the technical training that I received, it consisted of various online courses for using Unbounce, our landing page software. Using unfamiliar software has always been something that I have tried to avoid, but after watching the tutorials and playing around with the platform, I feel confident that I will be able to design an effective page to put the sales letter on.
Also on Friday during classroom hours, we watched Frank created an Unbounce landing page from scratch within an hour, which was much more valuable than all the tutorial videos offered. Next week is going to be a lot of Unbounce and making the message aesthetically pleasing.
Alexandra Smith

It's one thing to learn about marketing
It's another thing to actually be doing it.
I'll never forget the feeling I had when Frank emailed us a month ago and said, "here you go guys, your first four clients" I swear, my heart sank into my stomach.
I didn't know what that was going to entail, I didn't know what I was supposed to do, what direction I was supposed to be headed in, so naturally, I was anxious to fail.
I think one of the most incredible things thus far, is having the chance to not only ask questions, but to be heard, listened to and recognized.
Whenever I have a doubt in my mind about the content I'm creating for one of my clients, I have my team beside me constantly giving me their input and Frank never failing to tell me what I could improve on.
Here, there's no such thing as too much constructive criticism, because we're each just here trying to learn as much as we can, as fast as we can, putting in work day in and day out.
If I've learned anything in the last month, it's to take my time on each specific task that I'm working on. There is NO greater feeling than creating a landing page from scratch and KNOWING that you succeeded.
Marketing isn't an hourly position nor is just a part time job that you can walk into the office and say, "I'll be done at 5pm everyday."
Some days I'm the office until 4pm, other days I'm there until 7PM. Pending on what you're working on, you really just never how long something is going to take to get done.
For example,
When I'm working on the Weekly Newsletter, I dedicate a couple extra hours for editing and getting it ready to be published. It's pivotal you keep your eyes fresh, so if I know that I've been working on it for too long, I'll walk away, grab a snack, take a breather and come back to do the final round of revisions when I'm refreshed and revived.
When I'm working on my client updates, I devote an hour out of my day to make sure I'm emailing them valuable content that shows what I'm doing for them is not only proactive but also, going above and beyond the call of duty to make sure that their happiness is consistent.
When I'm working on the content for our weekly blog, I spend the whole week building up content that could potentially be used for the video. Even though I know majority of the footage will be cut, it's always better having as much content as possible, instead of not having enough.
That goes hand in hand when we're writing our clients landing pages (sales letters) You want to make sure that you have more than enough to work with that way you're not struggling through the process trying to find missing information and filling in empty white space.
Learning the systematic aspect to marketing is quickly becoming second nature and hearing that come out of my own mouth is more than a breath of fresh air, it's inspiring. It's motivating.
Getting the content down is going to take some time.
But I'm no longer worried. I'm ready.
Julian Tuzzeo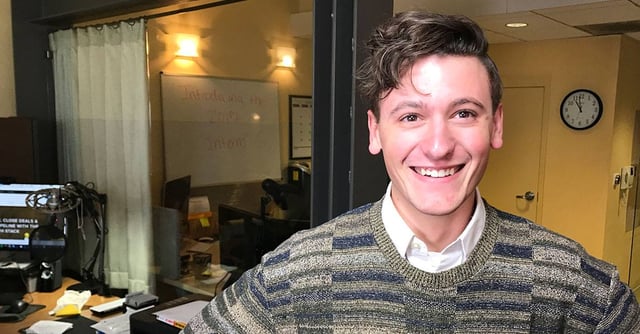 Marketing is Clicking.
This week it wasn't just another few days learning about vague marketing concepts. We took control of our client's businesses' and made real marketing. If you've ever picked up an instrument from scratch, then you know what I'm talking about. When I learned guitar, there was a lot of theory and sore fingers. It took about a month, just like this, until things started to click. As a marketer, I probably know four cords. Not much. But that's a lot from where I've started.
I now feel confident with Facebook, Hubspot, Unbounce, and long form copy. Of course, I haven't mastered anything. That will take a lot more time and experience but this is an exciting start. These are big steps. I've been working on sales letters all week and on top of that I've just started doing a write up for my client's webinar. The more I do the more I know that Frank can teach us anything. I still have far to go but now I have the tools to make the trip.
Unbounce has been particularly fun. I've really been getting into A – B testing. That's when you make a few variations of the same landing page and test them against each other by splitting the traffic. You can do this with two variations or even expand it to as many as you want. I love testing the different variables between layout, whitespace, bolding and contrast. It gets really saucy when you do this with the language of the copy. I'm super excited to throw together different approaches to conversion and see quantitative results.
Client Communication
My client communication has been fantastic lately. Although I can't mention names. I've been working with some admirable people. The more time I take learning about the perspectives of my clients the more I'm humbled that their trust is place in me to execute their needs. As a part of doing marketing we are called to understand the client and their work intimately. This has been my favorite part. Interviewing the people in and around those I'm working for has been awesome and I'm learning a ton about Real Estate, Finance and Recruiting.
Right now, I've been working on a write up for a company that helps employers hire. It's been a challenge but learning the mechanics of a good hire has been a blast. In fact, I took an assessment myself and it's a little creepy how much you can know about someone with just a few questions.
I'm pumped for next week.
Nicole Kilar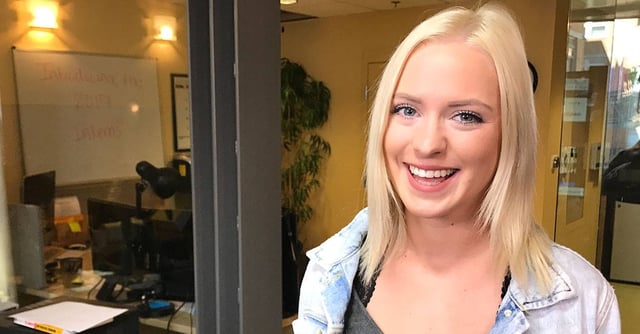 Landing the Landing Page
Learning How to Create Real Websites for Our Clients
& How to Keep our Video Blogs Interesting
It's been almost a month into the internship and I honestly can't believe how fast the time is going.
Managing between school and work has definitely become easier since I finally set a schedule up. Time management is super important when working full time and still going to school.
The best part of Vyral Marketing is the flexibility. I come into the office in between classes since it's a better environment to work and focus in. But, if I ever can't come in, I can always finish work in the library at school or at home. This makes me less stressed out which is important if I want to work effectively.
This week we took the Unbounce training course where we learned how to create landing pages for our clients.
The tutorials made the website creation look so easy and simple.
It was not.
It took me over two hours just to format and create a headline, sub-headline, and picture. And,
even with two hours of work put in, it still was not formatted correctly.
It was so frustrating and this is for sure the one part of the job that I'll struggle with. I'm not a huge computer editing and formatting person so I know this is going to be the most difficult part of the job.
However, Frank showed us his way of creating landing pages during classroom hours on Friday.
This helped out SO MUCH!
Frank showed us techniques and more simple ways of creating pages rather than making things difficult and over the top.
Contrary to my own belief, simple pages do a lot better than the over-the-top extravagant pages. It makes sense though. People like simplicity, which will make the creation of the pages less difficult.
The interns also focused on video creation this week. As this blog shows, we have to create a video every week showing what we learned or what we did.
We started getting stuck on ideas and weren't sure how we would make things seem interesting when we essentially have the same routine everyday.
Frank showed us videos of Casey Neistat who created a YouTube video of his life every single day, and still managed to make every single one interesting.
We learned video creation, editing, and storytelling techniques just by watching these videos. It inspired us for our video this week which we're hoping will be more interesting than the first two.
We decided to improvise our videos from now on and just film a ton of material so that we can have enough to work with and ensures that we won't run out footage.
Then, we'll edit the videos and cut anything we need to, hopefully creating a great video by the end.
I'm starting to get used to our daily tasks including reading our books every week, working with clients, and making our video blogs. It was a hard transition in the beginning but everything is starting to flow together and Frank always works with us to make sure we're on task or if we need due date extensions.
Next week we're going to be working on finalizing our landing pages-- which will be better than the practice ones we created since we now have a better understanding of using Unbounce!