We struggle to get the landing pages done we promised to our clients by Friday of this week
6-Month Paid Marketing Internship
San Diego | Next Group Starts July 2017
$50,000 Salary Upon Successful Completion
3.5+ GPA - College Seniors or Grads Only
Josh Skolnick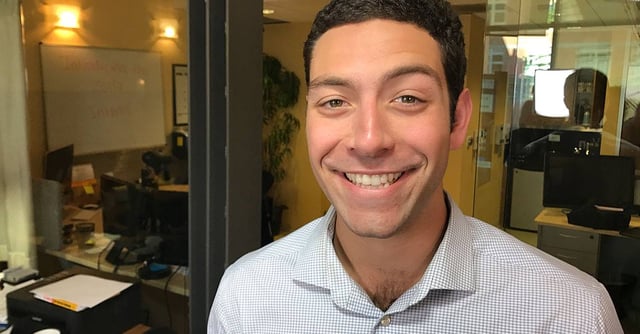 Week Of Reckoning
This week was a big one. All of the hard work, hours of training, entire education, and month long Vyral Marketing process is coming down to this week. I have made promises to all of my clients, and given myself a hard deadline of Friday. The task? Create a landing page and an email message to make my clients lots of money.
Let me take you to the beginning. I have zero computer programing skills and was given the task of creating a website. Fortunately, these skills were not needed. The platform which made this possible is called unbounce.com and I could not have been happier to use this program for the task at hand.
I spent hours watching training videos on how to best utilize the software however, I learned how to best use unbouce by playing around with it myself. I actually surprised myself with how well I was able to pick it up. But then reality struck.
Midway through what was the biggest week in my marketing career I went over my landing pages with Frank in my one on one. He tore it to shreds. No mercy. But it is exactly what I wanted and what I needed.
What I was doing wrong was over complicating the landing page with unnecessary text, images, and graphics. I found myself trying to be creative for creative sake.
After my meeting with Frank I removed all of the unnecessary aspects of the landing page, and remodeled each one to align with a template provided by Frank. A lot of people would shut down when told to redo their entire project however I respond much differently to criticism than most. I welcome it with open arms, and believe that criticism is key to producing the very best work.
So I did. And from my meeting with Frank I adjusted my pages to meet the standards of a layout template which has proven to be successful. It made complete sense to me to use a demonstrated layout organization as opposed to hoping that one that I make up could maybe be effective. So I ran with it. In addition Frank provided us with a checklist consisting of what exactly is needed in a strong landing page, so going over each of my pages for my clients was much easier.
I can proudly tell you that I have sent all of my clients their landing pages by the time that I told them that I would, holding up on my promise. The next step is going to be getting them each on their phone and hearing their input as we go through the page together. I'm going to be making a lot more of these pages for my clients in the foreseeable future so it feels great knowing that I know how to do it now.
Alexandra Smith

Some things to keep in mind
So you don't lose your mind!
When it comes to creating landing page from scratch, you really don't know what you're getting into until you actually dive into the process.
I think the most intimidating thing is having a blank page in front of you and knowing that you have a deadline. You have a commitment. You have a responsibility to fill that white space with useful content and information that your client will ACTUALLY be willing and able to use.
My biggest challenge I'd have to say throughout this process was not having enough information within my extensive research to complete these landing pages. I started overthinking and driving myself crazy which ultimately, lead to me over analyzing and making things 10x harder on myself.
If there's anything that I've learned from trial and error?
DON'T COMPLICATE THE FORMAT.
Keep your design simple. Make sure it's easy to follow along with and a format that flows with the rhythm of the page and the readers eyes. You don't want something that's going to take away from the actual content. Less is More.
USE A TEMPLATE
There are really so many you could choose from. Of course, you could use your own but this early in the learning stage, you want to work smarter and not harder.
Frank gave us a smart folder that has over 20 different layouts/templates we were able to choose from. Without these examples, I truly don't think I would have been able to complete these landing pages for my clients, at least not yet.
KEEP YOUR AUDIENCE IN MIND
Of course you're creating this page for your client but the sole purpose of this project is to help them generate more leads for their business. You really need to keep in mind who you are writing for, who you writing to, why you are writing this for them, and why will this offer be beneficial for them. How will this offer be life changing for them?
Keeping your target audience in mind not only helps your content but also, it really just gives you that direction and keeps you from straying away from the main point you are trying to portray to your audience.
HAVING A CHECKLIST
Keeping a checklist in mind in the beginning, during and after the process is pivotal. You really want to make sure you don't miss anything, whether it's a hero shot, a video, testimonials and success stories, a captivating headline and most importantly, the offer. You have to be able to take one look at the page and know what the offer is, who it's for and why they should proceed.
These are only some of the the things on the checklist to keep in mind before you publish your content or send it over to your client for review. It's there to help you every step of the way for guidance and reassurance. Your job is to make your clients job easier, so the less they need to edit on their end, just shows how much work, time and energy you're putting in for them.
This week by far, has been the most challenging, stressful and over all a bit scary. This was the first time we promised our clients we would have a project completed for them by a specific deadline. Our credibility, their trust and the last 30 days, have all come down to this moment.
Julian Tuzzeo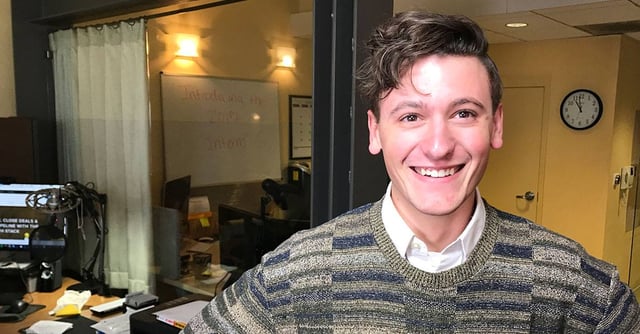 Good Work is Often Exhausting
This week was all about landing pages. Landing pages are like normal pages except they're on the internet and also, it's where people land.
It's different.
More pointedly it's a standalone web page distinct from your main website that has been designed for a single focused objective. I thought I was really good at 'em until today when Frank kindly replaced everything I build.
It seems like one of those things. A lot like chess or go, where it's relatively easy to learn where the bits and pieces go but infinitely harder sorting out where to put them.
I guess if it wasn't difficult there'd be more people making less money doing it.
The more I see and make examples of this work the better it gets. Today, I even danced around in the code of one of my projects. I don't think I've ever not liked solving problems. I expect to be the best at this in under a year.
I'm Actuality in the Business of Good Listening
When I think about how this has only been a month I'm a little shocked.
In one month, I've read something like 4 books, made 2 1/2 websites and sweat and bled (I handle paper, ok) to understand new perspectives both foreign and extremely foreign. That's really the heart of this as far as I can tell. We're in a time where monolithic perceptive isn't just impractical but, well wrong.
I'm counting my constellations that Frank has spent the emotional and intellectual energy to grow our minds.
Seriously.
My favorite moments are still learning about the people I'm working for. My clients are complicated and unique. There stories are varied and intersectional. There's so much to take in and I love every piece of it. Every time I sit down to write copy, I'm encouraged to pull myself out of my own skin and roll play for the needs and wants of others.
It's truly humbling.
Managing Success
With all the above being said, hot damn was I overwhelmed this week.
The reason for this is links back to something Frank keeps telling us. I need to cut the stories I've invented about my clients out of my head.
Frank says it's natural.
I've always been particularly good at telling stories to myself. That's probably the reason I take to this sort of stuff fast.
Lately, I've been making up artificial deadlines for myself.
In most instances the client doesn't really know how long something takes. Sometimes they have an idea of a timeline but more often than not you need to dictate your own time.
Give yourself some mental time. I didn't that at all and this last week crushed me because of it. Frank being right all the time can be a little annoying if not scary. Toward the end of the week I took ownership of my time and made some head space for myself. I'm afraid I'll have to get a tattoo that reflects my lesson.
Cheers for sleep.
Nicole Kilar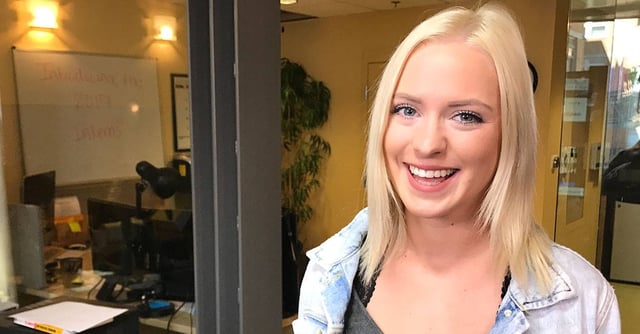 The Struggle with Landing Pages
Our goal of the week was the have our first draft of our landing pages completed and they were not easy.
Unbounce seems so easy to use at first until you start formatting. Once you get this perfect page layout…
You have to format the mobile version, which completely ruins everything. It makes your format a complete mess.
You can't make even make slight changes because it'll re-format your web version. Basically, you can only move the section around to fit in the space.
For one of my clients, I created an extremely detailed formatting of testimonials which included pictures and box designs.
It looked great! And it took me over 3 hours to make.
I went to check on the mobile version, and of course it was completely messed up with no hope to fix. I asked Frank to help me fix it where he then DELETED my 3 HOURS WORTH OF WORK!
I was SO mad.
He formatted it in the copy instead and made it extremely simple. No pictures. No text boxes.
"Extreme simplicity and specificity."
That's what Frank reminds us probably everyday, especially when making these landing pages.
Although it wasn't this "pretty" layout/format that I originally created. It still did look good being simple.
Frank is the expert, so obviously we trust his corrections and he knows what works best.
While making these pages you have to find ways to stay patient and focused because it can become super tedious and frustrating.
(Like when the "undo" button is completely useless and doesn't actually undo anything…)
My method is being in a quiet area, especially the office, and listening to music (I don't recommend EDM or anything around that genre, it'll stress you out).
You also shouldn't work on them for more than a couple hours at a time. Step away from your computer, get lunch, take a walk, etc.
You'll drive yourself crazy with the formatting if you stay on too long.
I also took a day break from one of my pages that I was struggling with.
This helped, because when I went back on the page, I had all new ideas and made the page so much better than it was.
The good thing about Unbounce, however, is that you don't necessarily need any HTML coding background. It does it for you and is more of a drag and drop concept.
This makes making landing pages easier than it would on other websites.
Next week, most of the employees in the San Diego Vyral office are going to Vegas for The KW Family Reunion Event.
I unfortunately can't go because of school, but I'm looking forward to hearing all about it when everyone comes back!