"Vyral Marketing has done wonders for my business. The leads I'm calling 6 months to a year later I generated from cold calling work with us because of our videos. They realize I'm a professional in real estate. Some say they even know me! This has been one of the most unbelievable complements to everything I'm doing for lead generation, both for my sphere and the leads/nurtures in the pipeline. I highly, highly recommend [Vyral Marketing]."
Download Tim's Video Marketing Plan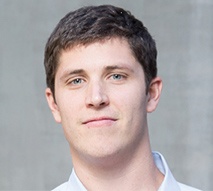 Tim Heyl built a $2 million real estate business by the time he turned 26, and in this hangout we're going to discuss how he was able to accomplish such a feat.
Prospecting and grinding on the phones were Tim's major strengths in the beginning, but at a certain point he had too many clients to continue to spend his time prospecting.
We examine this tipping point in his business and analyze what Tim did to transform his company into a major force in the Texas real estate market with the help of video.
What Tim Has to Say About Us