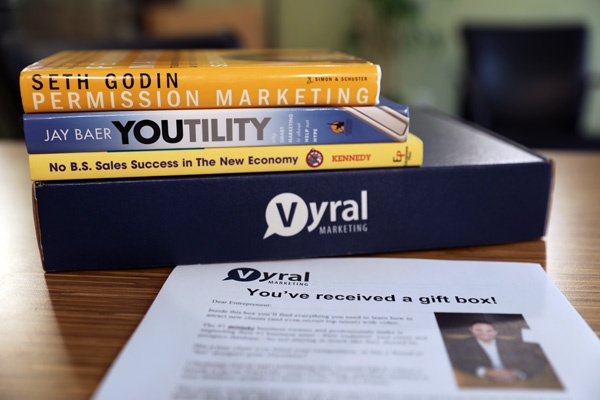 Read the cover letter (PDF)
Know a future client who needs marketing help?
Ship them a Vyral Marketing Gift Box on us.
We'll ship it, with your personalized message, to help them get educated on how to attract new business with helpful, authentic Q&A videos.
Includes three books
Permission Marketing: Turning Strangers into Friends and Friends into Customers by Seth Godin ($14 Value)


No B.S. Sales Success in The New Economy by Dan Kennedy ($14 Value)


Youtility: Why Smart Marketing Is About Help Not Hype by Jay Baer ($14 Value)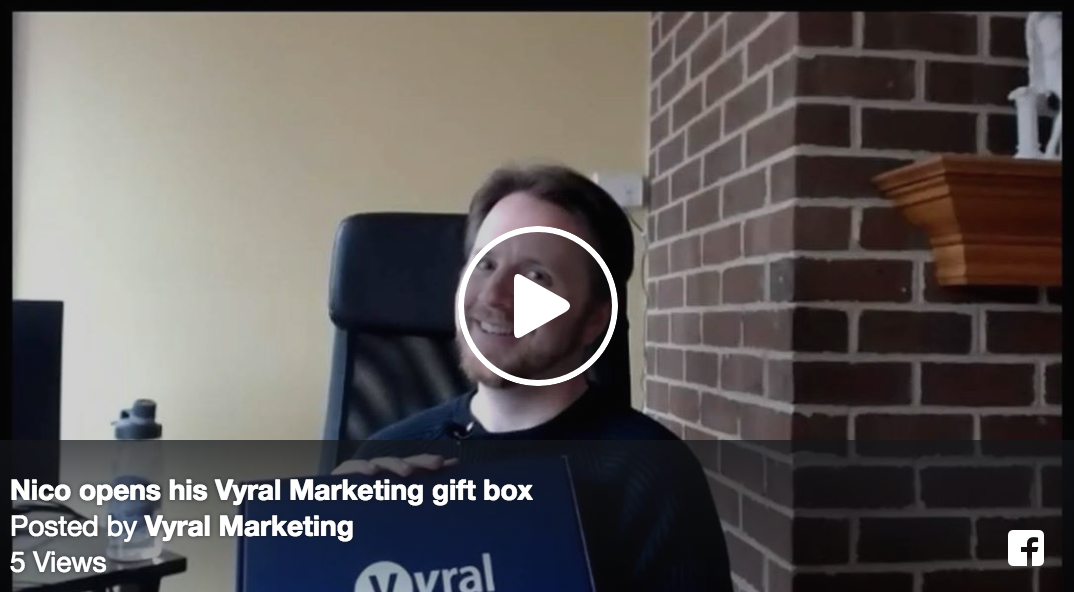 You get a special gift, too.
Ready to make the world a better place?
Get a $20 charity gift card for every introduction you make. Choose from 250+ charities to donate your money. It's a thank you gift that feeds a hungry child, protects an endangered species, or brings clean water to a remote village.
You'll also be eligible for an invite to a Client Appreciation Day with Frank Klesitz in San Diego, CA.