Message From the CEO:
Are you looking for real world marketing experience?

Do you want to learn how to do marketing to generate customers?

Do you want to study under expert marketers to see what they do?
Congratulations! You've found what we're very proud to call the best fast track marketing internship in the U.S.A.
You're invited to apply for a one year marketing internship at our agency.
Marketing and advertising is one of the highest paying jobs that does not require a professional degree/license (doctor, attorney, etc). The median pay for a marketing, advertising and promotions professional is $127,560 a year ($61.33 an hour).
It's also a profession that gives you a lot of freedom and work-life balance if you manage your time right. The need for your skills is growing and in extremely high demand, too.
This internship is the jump start to help you earn a great living as a marketer.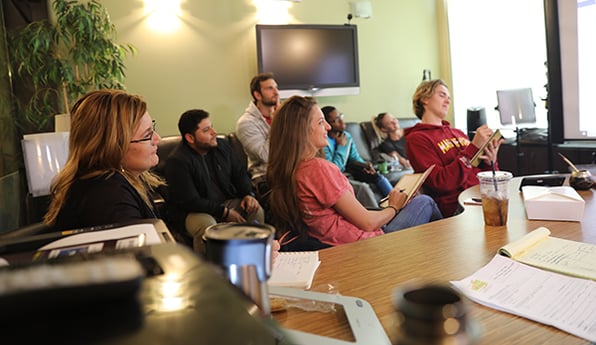 It's a 10 hour a week requirement that includes a full ride scholarship to our Marketing School where you receive an hour of daily small group instruction for a year.
And it gets better...
You'll also attend our monthly "Intern Day" in our Omaha or San Diego office (those out of state can join by video conference, but you'll miss out!).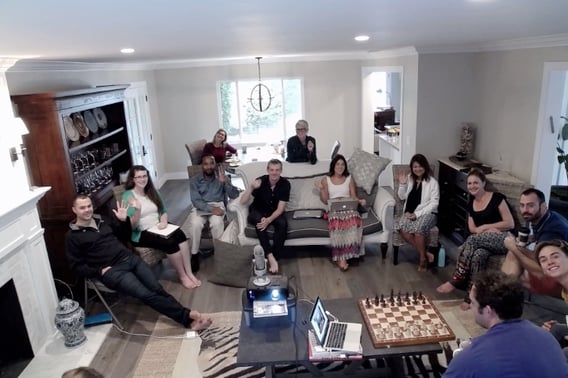 It's one day a month we dedicate entirely to you. You'll meet your fellow interns, our CEO, your instructors, and future possible co-workers. You'll hear from guest speakers, we cater in food, give away prizes, and if you're interested we help you create your own personal marketing videos and photos with our professional equipment to help you stand out in any interview process.
The internship is designed to be completed while you're still enrolled in school or working full/part time.
Here is an overview of the training you will receive:
Module 1: Adobe Photoshop - we find that understanding web graphics is the biggest bottle neck in the process - we get it out of the way
Module 2: Marketing Fundamentals - students need to understand direct response marketing principles
Module 3: Market Research and Search Engine Optimization (SEO) - learn how to research and understand a customer and their needs
Module 4: Copywriting - learn the principles to effectively write to someone's pain to offer a solution and get a direct response
Module 5: Landing Pages and Web Design - get that message on a website with a form or order button to generate leads and sales. Includes Wix, ClickFunnels, and Unbounce training
Module 6: Email Marketing - send emails to a permission-based list to get people to take action on the website
Module 7: Advanced Copywriting - learn advanced persuasive writing skills to create effective advertisements
Module 8: Online Advertising - learn how to use Facebook, display (banner), and YouTube ads to drive traffic to an offer for response. You get Facebook and Adwords certified.
Module 9: Adobe Illustrator - get the skills to use vector graphics to create remarkable content that does not require photos or video
Module 10: Video, Audio & Photography - learn how to use a camera and microphone to create creative and engaging marketing content. Includes Adobe Premiere & Audition training.
Module 11: Tracking and Measuring Results - discussion on customer value and using analytics to know if your marketing is working and generating profit
Module 12: Building Your Marketing Funnel - how to optimize the entire customer acquisition funnel from a 10,000 foot view
Module 13: Social Media Community - how to engage a target audience on social media so people start talking about you
Module 14: Advanced Conversion Rate Optimization - in-depth advanced tactics to get the most business from your website
You are also welcome to join our internal meetings to learn how our firm works and shadow our current marketers to watch them work on projects.
This is optional outside of your 10 hour a week commitment.
Upon completion of your internship, and the proficiency of your marketing skills, we may interview you for a paid position at Vyral Marketing.
The internship is unpaid because:
You receive in-depth marketing training similar to what's given in an educational institution

The experience is entirely for your benefit only

You do not displace regular employees, rather you work with existing team members

There is no guarantee of a job at the conclusion of your internship (but we may interview you)

You understand you are not entitled to wages for the internship

We do not gain an immediate advantage from your activities

You may be able to submit your Marketing School syllabus for academic credit while integrating it with your current coursework

, if applicable

We work with you to accommodate your academic calendar, if applicable
While we are based in San Diego and Omaha, NE; most of the work we do at our firm is done by laptop and an internet connection.
It's a part time requirement, the hours are flexible, and you can telecommute.
You enjoy the comfort, convenience, and no-hassle commute of working where you like. But make no mistake, this is a professional role.
Working from home, at a coffee shop, library, or other locations are the trend. As of last year, 43% of the US workforce worked from home.
Applicants in Omaha or San Diego area will have the benefit of joining us physically in the office. However, there is no residency requirement.
You can complete the internship living anywhere.
Working from home isn't for everyone, but if you're self-motivated and disciplined, this internship will give you the autonomy and hands-on training you need to be a highly paid marketing professional.
As a Vyral Marketing Intern you will complete Marketing School, shadow our existing marketing team, and join us for our team meetings all via video conference.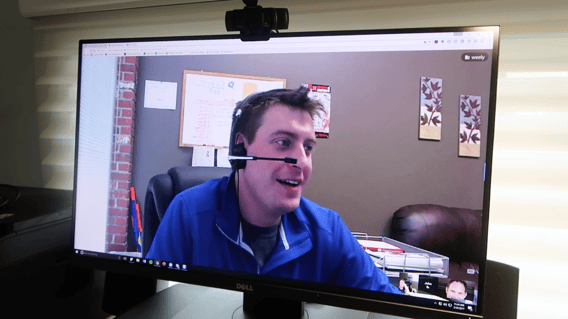 Ideal applicants will prove in the interview they want to advance their marketing career (or launch a new one) and know marketing is what they want to do for their living long-term.
We also prefer applicants who are interested in a future career at Vyral Marketing, but be clear there is no guarantee of a job upon completion.
We do not have a specific degree or GPA requirement. However, we do interview for a history of accomplishment. You will tell your full story in the interview about what makes you the best choice for this opportunity.
Everyone interested in being a well paid marketer is welcome to apply.
You will get a fair, in-depth, and respectful interview to share your accomplishments.
What are we looking for in a great marketing intern? One word – character.
We look for these nine specific traits in a marketing professional:
Initiative, resilience, and teamwork
Discipline, trainability, and judgement
Leadership, maturity, and curiosity
We'll ask you what these traits mean to you and to tell us stories of how they have showed up in your life.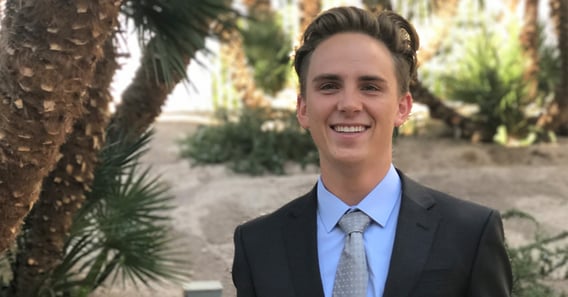 When you apply, you will interview with our Marketing School instructor Peter McDonald.
You will get a call within one business day from us to answer your questions, and after you complete a short video interview, a phone interview will be arranged for you with Peter.
Upon your acceptance, you'll be invited to join us for a one day retreat in San Diego or Omaha (at your expense) to meet the team. It is not required.
You'll then start Vyral Marketing School to sharpen your skills.
If you want to make a great living doing marketing for an employer - or even your own clients - you need to learn how to get results while effectively communicating your team, customers, and clients.
This internship is designed to give you that critical experience.
You will get a call back from us within 1 business day when you apply.
Trust me, I hated it as much as you do when I applied for positions and didn't get a call back. This is not one of those interview experiences.
If you want to apply, please apply using the form at the bottom of this page to receive the fastest call-back.
Look forward to meeting you!

Frank Klesitz, CEO
P.S. You can also check out our Vyral Marketing Glassdoor.com reviews - I personally respond to every one, both good and bad.
What our trainees are saying...
Meet Brayden
"At Vyral Marketing I am getting everything I wanted to learn and more. In short time you will learn marketing, communication, and ways to harness the right character traits to succeed in this industry. What we learn is most important than anything is the right mindset. I've gotten to experience how comfortable Frank can be behind the camera, the speed in completing spreadsheets and explaining them, also his vision inspires me to make my vision real to me and be motivated. Through the training I have been able to always feel energized and motivated to get things done and you will see it in yourself as you progress in the process. You get hands on training when it comes to the marketing. Depending on your learning style there will be different ways information will come to you. In learning new topics you are given checklists and can also make them on your own to feel comfortable. The opportunity to shadow experienced employees in the office is given when they are doing marketing work and also on phone calls. There is so much to apply hearing a professional phone call because it gives you a glimpse into how to deal with people despite the personality." Brayden S.
Meet Ellen
"My name is Ellen Cole, I have only been at Vyral Marketing officially for a month and a half. We haven't actually started the "Marketing" sections of the year long training program but I think that between my application date, starting the program in February and now (April), I have done some learning and discovering that will set me up for the rest of my life.
I applied for the internship…honestly sort of by chance, I didn't really realize at the time how amazing of an opportunity it would turn out to be. But I remember I was sitting in my car in the parking lot of PETSMART! I was working at Petsmart! And every day I Just dreaded going in.
Not to freak Frank or Adela out or anything but Petsmart was legitimately the 11th job I had had since high school… and by the time I had reached Petsmart and number 11, I was just done. I was so discouraged about adulthood, and my career, and my abilities. I have been working a second job at a bar downtown for a year next month, and I actually do like that but I don't make sustainable money…or want to be there till I'm 60.
I wasn't blowing through jobs because I was lazy, I was blowing through them because the thought of staying one more month (let alone a career lifetime) at each of them made me physically sick. Looking back now, the ones I did actually enjoy a little more really did kind of lead me to some skills and passions (like marketing) that realized, and really love, which I will use to build my life to be exactly the way I want it. So I do look that them differently now and am grateful for each of them. And in a weird way, kind of proud of myself for (subconsciously) not giving in to the "expectations" we put on each other of what success and value are. But anyways! At the time, sitting in the parking lot, my thoughts were, "well maybe I could slither in some entry level in sales or marketing position and at least make a little more money."
So I pull up indeed (lol) and Vyral was the first listing under "entry level marking internships" and it sounded… too good….. but I was also about to go wash dog butts for minimum wage for 6 hours so…ya know, might as well try.
I almost died through the interview process. It was agonizingly long and I was soooo eager. But I actually am grateful for that now as well. Because with in those few months, I rebuilt myself. I had a mind-shift. I just became pro Ellen and my abilities. Which sadly before I wasn't, I never really had a vision for my life, at least I would tell myself I didn't. I was able to just really grow a strong relationship with myself, my values, and my vision, which I think Vyral, is proving to fit seamlessly with that.
I'm almost done, since starting actual classes, I am learning how to take that fire and drive that I have and apply it intelligently to make the money necessary to realistically do what I want. We know only what we know, that's just life. You only learn things through figuring it out yourself, or through someone who already knows teaching you.
Some go to school, some go to Petsmart, I (thank God) am going to Vyral and with the giant bank of expertise available to me through everyone there, I have never been more hungry to learn, more sure of myself, more eager to help others or more excited for my future.
I know that no 2 people are the same, and we all want different things, and we all value different things and so I can't speak for anyone else. But! I am so pumped that I am an 11 job deep, bar waitress, college drop out, in San Diego because I think I'm going to, do and be everything that I want in life while simultaneously making a ton of money doing it. So yeah that's it, a couple things I've learned so far.. we'll see how the next few months go." - Ellen C.
Meet Megan
"After graduating college and moving to San Diego from San Antonio, Texas, I did not foresee the amazing opportunity I was going to get with Vyral Marketing. I majored in Marketing during college but was always put off by the idea of driving to an office every day, sitting from 9am to 5pm, and counting the minutes until I could go home. However; with Vyral's internship program, I can work from home, create my own schedule, and have the freedom to focus on other things with my valuable time.
At only a few weeks in and I have learned more and gained more experience than I ever did in college. The daily Zoom meetings and the weekly in-person office meetings has taught me that there is a lot more going on in this company than just bringing in a huge number of sales and profits. Everyone comes together like a family to talk, solve client dilemmas, and teach each other rather than coworkers sitting in a morning meeting. As CEO, Frank also takes time out of his day to teach all of us so that we can reach our full marketing potential and I cannot think of many CEOs that would do the same. I am extremely excited what this internship is going to teach me in the next year to come and how it will benefit me for my future career!" - Megan C.