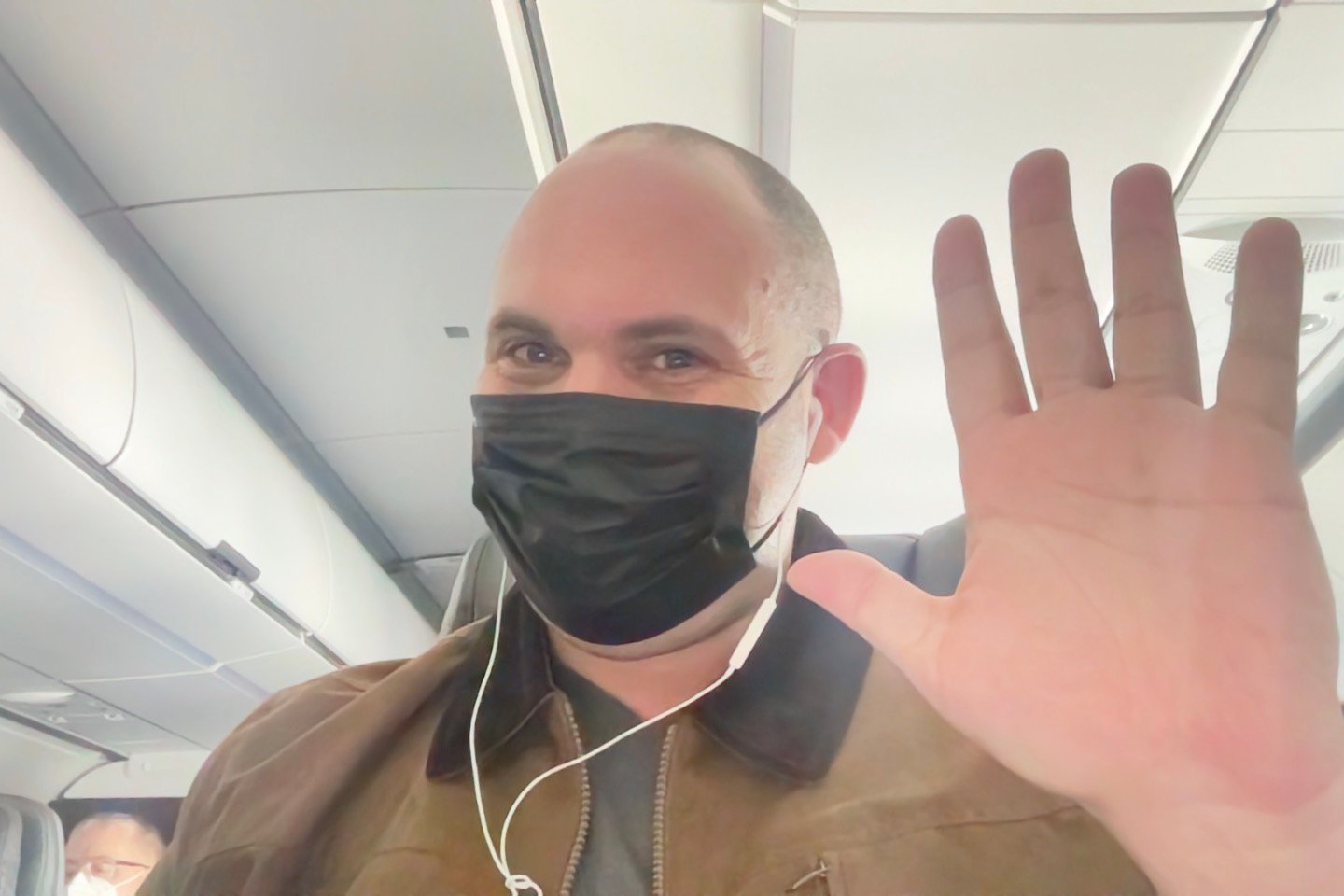 Clients and friends,
I'm writing you from 30,000 feet today on the way to Jeff Glover's event in Orlando.
I'm sharing the stage with him to discuss what's working now for seller database marketing. I'm all masked up writing you from my tray table. ;)
The reason for my email is I'm teaching monthly 36-touch seller lead generation workshops live on Zoom for all our new clients this year.
You're invited to request a ticket to join us.
This is required on-boarding for all new real estate agent clients to generate seller leads from their existing database quickly.
I figured it would be great to invite anyone interested in getting the same 36-touch in place, too.
You can be a fly on the wall as we get new clients up to speed without any obligation on your part to hire us.
You're welcome to implement what we do on your own. It just takes time and focus.
This material, however, is only if you produce $10 million a year or more. You'll get better results by improving your sales skills before spending money or time on marketing if you produce less.
Here are the workshop dates for the first quarter of 2022:
Friday, January 14th, 2022 - 1-4 pm EST

Friday, February 25th, 2022 - 1-4 pm EST

Friday, March 18th, 2022 - 1-4 pm EST
You'll learn these 4 things:
Reconnect with your list of past clients, sphere, and nurtures
Build a permission-based email list of homeowners
Implement a 36-touch email, video, and social plan to your list
Generate seller leads from the emails in your list
Here's the workshop agenda:
Guest Speaker: What's your marketing plan?
Strategic 4 step plan for an effective 36-touch
Export/clean/de-dupe your existing email list
Top 100 likely customer list (Likely.AI)
Make your top 150 personal letter mailing list
Set up CRM/Facebook email sync with Zapier
The 3 seller call to actions you need on everything
Setting up Facebook/Instagram retargeting
Setting up Google My Business to post your videos
Clarify your message and pick creative standards
Sending your initial database reconnect email
The best camera equipment to pick on a budget
Picking video topics people want
How to script your video for maximum engagement
Shooting a video that looks and sounds great
How to format your e-newsletter and social media
The 3 best email offers for seller lead-generation
How to call the people who watch your videos
Mailing personal letters to your sphere
Signing up a sponsor to zero-cost
Measuring results and ROI effectively
Here are the examples I'll share:
Example 36 Touch e-Newsletter
Example YouTube Video
Example Facebook Retargeting Ad
Example Seller Lead-Generation Email
Example Personal Sphere Letter
Example Seller Video Blog
Example Warm Call Script
You'll leave with...
A simple, actionable plan
Your first video topic and script
Replay sent to you within 48 hours
Free one-on-one strategy session (optional)
If you're interested in seeing what it would be like to hire us, or you just want a legitimate database marketing plan that gets sellers to call you, I encourage you to attend.
If you're a current client needing a refresher, or you just signed up (this workshop is required), I'll see you there!
I also have a replay of December's 3-hour workshop available to watch on the registration page.
If you prefer to watch the replay, we'll send you the code at no charge - upon request - after your registration.
Here's to a great 2022! There's gold sitting there in your existing list - I'll show you how to get it.
All the best,

Frank Klesitz
P.S. We start our 6-month agent recruiting implementation program on January 16th, 2022. You can get a copy of the 200+ page workbook here for free. Let me know if you're interested in joining us for the implementation group. You can learn more at www.getvyral.com/recruiting.