We start our Recruiting Project in two weeks
Take a look at these 5 agent recruiting video blogs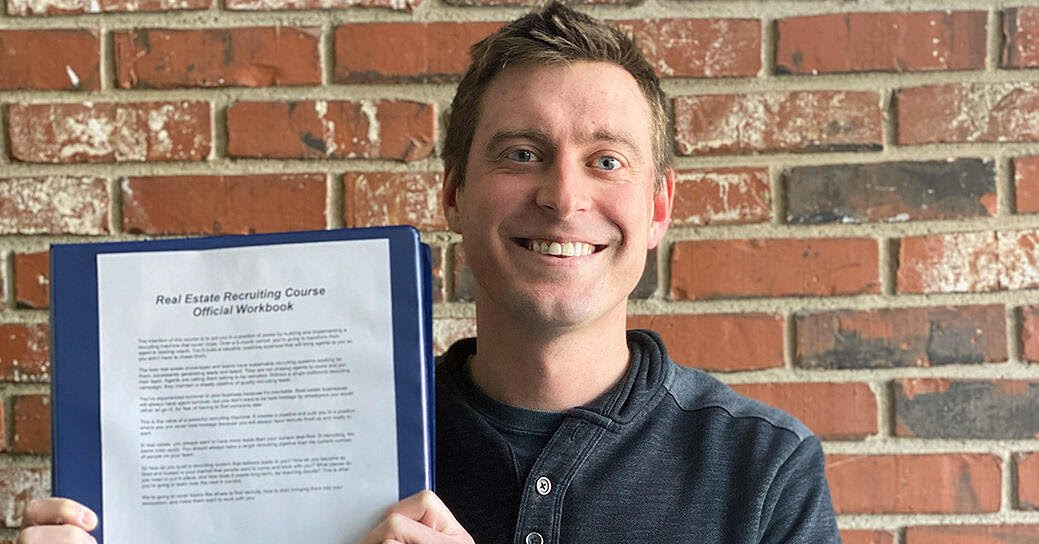 Get the 200+ page workbook if you haven't already
Clients and friends,
I hope you're enjoying your Monday!
We start our next semester of our 6 Month Real Estate Agent Recruiting project in July (two weeks away!)
If you're interested in recruiting agents to your team or brokerage with video marketing, we can help you.
You can also review our success stories and the entire 24 lesson syllabus here. We've been teaching this for four years now.
I also want to make sure you have a copy of the latest 200+ page workbook to review with the 24 lessons in it (I teach one live on Zoom every week).
In short, to get qualified agents to call and work for you (and the right ones who align with your approach and values), you'll need to get a list of all the agents in your MLS that meet your criteria while generating applicants from the job boards and your own database.
You'll put all the people who express interest in a career change on your 36-touch agent education marketing campaign.
You'll send them 2 Q&A business videos a month and a monthly agent success story interview.
It all leads them back to your training blog where agents can binge watch and get to know you (with plenty of calls to action to take the next steps with you).
Here are 5 example agent training blogs:
https://yourjourneywithjennie.com/
https://www.realestategrit.net/
Once this is built, it's time to promote it with email, Facebook ads, and even cold outbound email/text messages (done right).
The best strategy is to first warm people up with your free agent training videos, and once people see you as their guide, you'll invite them workshops and one-on-one strategy calls.
At this point, once trust is built and need is identified, you'll meet them where their needs are at – join your team, join your brokerage, buy your coaching, enroll in your downline, etc.
I've completed several interviews to date with the most successful students you can watch here.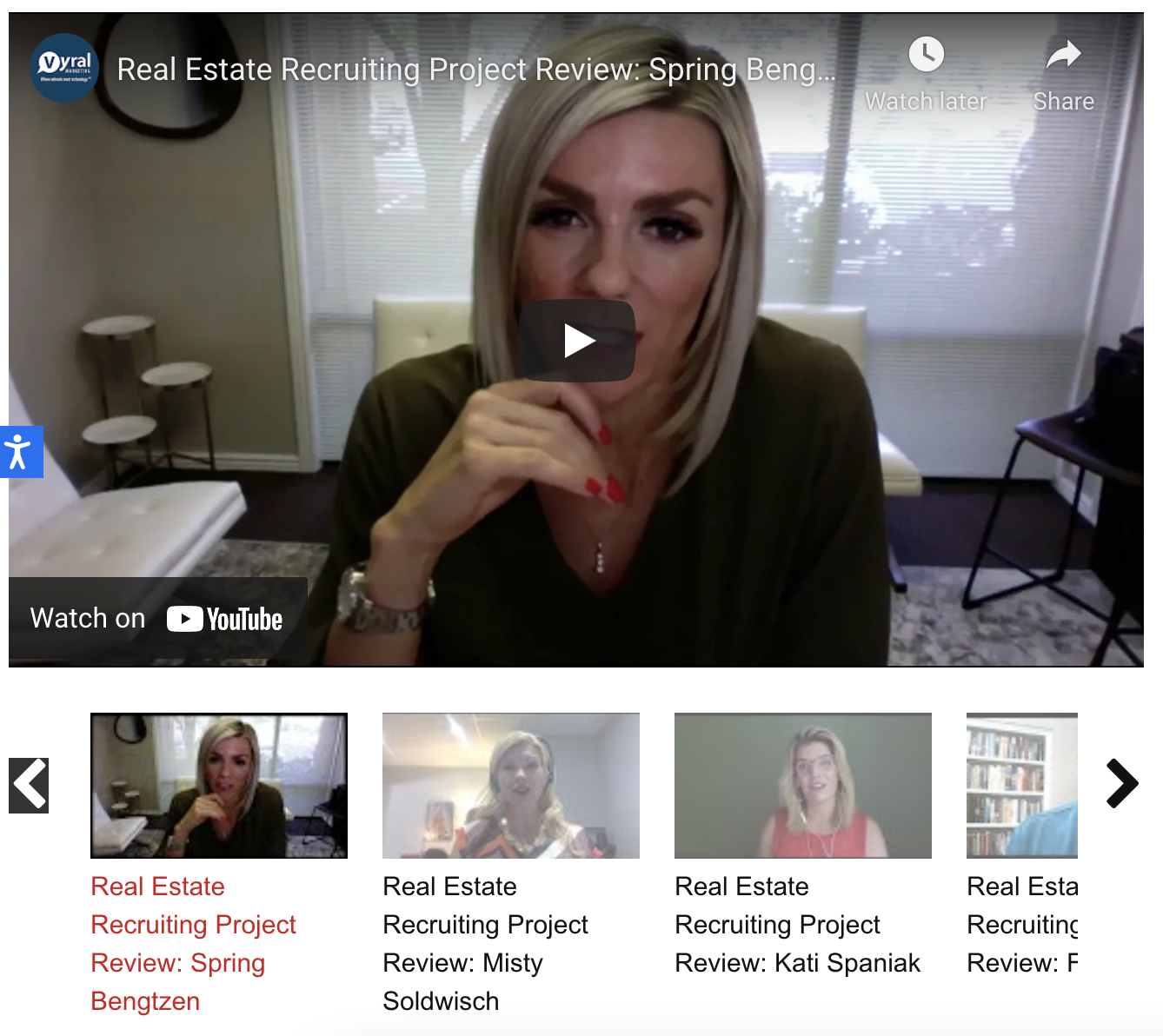 It's the same page that has the syllabus of the 24 lesson course and even more examples for you to review.
Our next class starts in July, and if this is a priority for you, I'd love for you to join me.
It's a nice add-on for our core service to help you stay in touch with your buyer and seller database to help you sell homes.
Let me know.

Frank Klesitz

P.S. It's been an amazing 9 years since I fell in love with San Diego at 27 years old at a real estate event. It's time for a new chapter with my wife Katy and the kids - now 6 and 5 years old. We're packing up our bags this coming weekend to start a new chapter of our lives in Nashville, TN. Expect some mastermind events there in the coming months, which I'm sure will make many of our friends happy on the East Coast. :) #CaliforniaExpats