Listen in on today's calling assistant training call
"What I Learned From My Calling Assistant Training Today"
by Brayden, Calling Assistant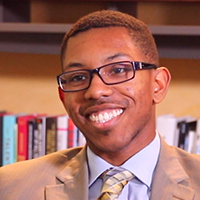 Today I was able to receive training from Coach Anna Krueger of ISA MAPS Coaching.
The training was from the phone conversations I have been experiencing from the people who open and click on the emails sent out by Vyral Marketing.
We started by having some regular objections I have gotten back on the phone calls answered by Anna.
On the list I have been reaching out to, a majority of the people have a vacation home already which makes it difficult to push the conversation forward.
Many of the conversations were with individuals who were not local to the area we were calling in and only owned a vacation home there.
Anna mentioned you can still offer value in the form of answering any real estate questions they may have for us and refer them to an agent you are familiar with that happens to be local to their area. This allows you to get the homeowner thinking about real estate.
I explained to Anna the difficulties in collecting referrals so she stated how important it is to approach with the right phrase.
For example, when we ask a potential client "Who do you know that is looking to buy or sell their home?", this causes the person to think specifically on who can benefit from working with your realtor. It is the first step to trigger a free thought process and lead to them reaching out to your real estate team.
Anna explained why you should ask open-ended questions to uncover their motivation.
She spent some time roleplaying by incorporating a key word they used. By actively listening, you can use what they say to ask more probing questions. This allows us to build rapport with our potential customers which is difficult to do on a phone call. If you can become efficient in this area it will without a doubt lead to better conversations and referrals.