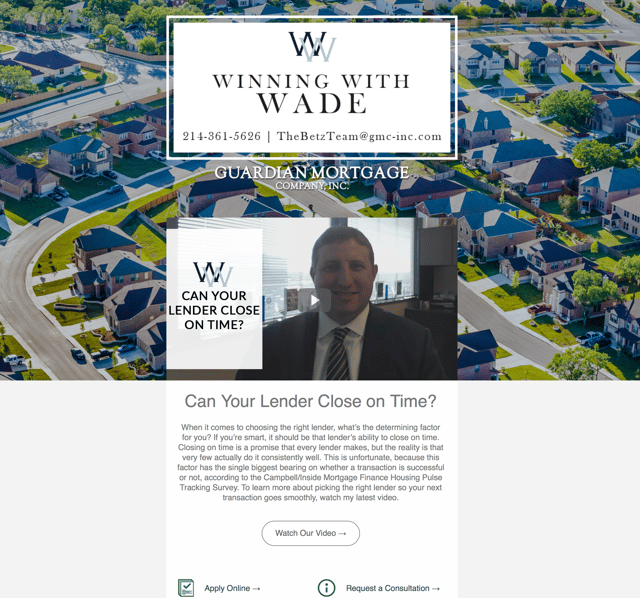 Congratulations to Vyral Client Wade Betz for achieving email of the week! Wade's email "Can Your Lender Close on Time" generated a 24% open rate and a 1% click rate. We're all about educating and bringing value to your list of contacts and this is a great topic to help educate homeowners on choosing the right lender and making sure that lender has the ability to close on time. Below you can find the 4 top performing emails after Wade's best performing email, along with other client examples from last week. Enjoy!
Alfie McFadden - "We're Excited for What's to Come in 2017"
Hal Sweasey - "Does Investing in Real Estate Make Sense for You?"
Nathan Abbott - "Where Is the Emerald Coast Real Estate Market Trending?"
Marjorie Dick Stuart - "There Are No Homes for Sale!"
Spring Bengtzen -"Are You Looking for a Career Change in 2017?"
Saul Z - "How Millennials Will Affect the Market in 2017"