Vyral Client Chad Schwendeman from Brainerd, MN has been chosen for email of the week with a 13% open rate and a 4% click rate. Congrats, Chad for having the best performing email of the week!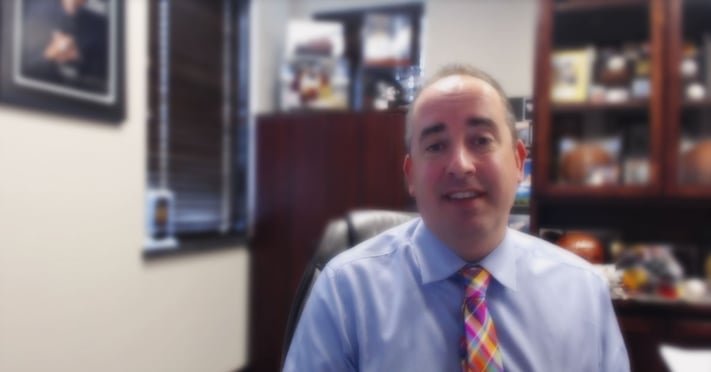 Below you can find the top 4 emails following Chad's best performing email, along with other client examples from last week. Enjoy!
Tom Miller - "Welcome to My New Video Blog"
Dan Holt - "How Our Team Sets Ourselves Apart"
Joan Pratt - "3 Things to Look for When Buying a Denver Home"
Maria Hoffman - "What You Need to Know About 'As-Is' Home Purchases"
April Stephens - "4 Ways to Make a Lowball Offer Work for You"
Rick Bowal - "How the Vancouver Vacancy Tax Affects Homeowners"
Dan Rochon - "The Top 3 Reasons Real Estate Deals Fall Apart"
Saul Z - "How Will Brexit Affect the Chicagoland Market?"
14 Moves KW Integrity – "Are All Real Estate Agents the Same?"
Angie Roberts - "What Iredell County Buyers Need to Know About Appraisals"
Greg Kime - "An Update on Michigan Real Estate"
Justin Udy - "How Does the Law of Magnetism Apply to Real Estate?"
Kurt Duffeck - "How Much Will Your Down Payment Cost?"
Spencer Hasch - "Should You Work with a Real Estate Team or Individual Agent?"
Carson Lowry - "3 Ways to Reduce Your Property Taxes"
Brian Gagnon - "How to Handle a Low Appraisal"
Scott Neal - "Drawbacks of Selling Your Home on Your Own"
Cassandra Niklewski - ""It's a Great Time to Buy a Bigger Home"
Andrea Manroe - "How the HomeSnap App Makes Buying and Selling Easy"
The Wood Group - "Are You Up to Date on Health Insurance?"
Frank Del Rio - "What Home Sellers Need to Know in Today's Market"
The Spring Mortgage Team - "The Role of a Home Loan Processor"
The Potts Realty Team - "Are Appraisals Reliable?"
Michelle Wauro - "5 Things You Should Know About Home Inspections"
Tiffany Lachnidt - Checking in on the Colorado Springs Market"
Jeff Cook - "How to Knock 8 Years Off of Your Mortgage"
Don Vallee - "What's Happening in the Tucson Real Estate Market?"
Ruby Henderson - "How Aging in Place Affects Us All"
The Dave Hooke Team, LLC - "3 Reasons Why Fall Is a Great Time to Sell Your Home"
Laura Kombrink - "How Home Pricing Affects Visibility"
Doug Elliot - "Why Online Presence Sells Homes"
Nickley Group - "The Benefits of Working With a Real Estate Team"
Andy Richardson - "Which Repairs Are Home Sellers Responsible for?"

The Ryan and Brian Team - "Why Interest Rates Are So Low Right Now"
Paul Argueta - "4 Things That Could Wreck Your Home Sale"
Chris Kanotz - "The Importance of Nurturing Future Business"
Black Clover Fitness - "Don't Sabotage Your Own Metabolism"
Tara Limbird - "Use Technology to Draw Buyers to Your Home"
Shannon Rollings - "Renovations That Add Style and Value to Your Home"
Jeffrey Chubb - "Why House Hunters Gives a False Idea of Today's Buyers"
Lisa Treu - "The 4 Valuable Lessons I Learned in Greece"
Andy Sachs - "Prepare Your Home for the 2017 Market"
Dan Hamilton - "Use Existing Equity to Buy a New Home"
Mike Rager - "The Pittsburgh Home Buying Checklist"