SUMMARY: You'll learn how to raise money from co-marketing partners to break even on your Vyral Marketing investment. When you start a video newsletter, you're a publisher with an audience. You can sell advertising on your website, YouTube channel, emails, blog, and more to other professionals who want to get in front of your audience. For example, a real estate professional may co-market with a mortgage professional and a home remodeler. Just two co-marketing partners paying $275 a month will zero-cost your entire Vyral Marketing monthly fee. In this episode, you'll learn how to approach a potential co-marketing partner to ask for money. You'll also get a printable contract template to get their credit card information in return for bringing them value. Questions about this strategy? Contact us and we'll arrange a free 3-way call with you and your potential co-marketing partner to explain how sponsorship of your video newsletter/blog works, and how marketing with us will bring them new, trackable business.
or
Need to stay in better touch?
Download the video marketing plan we recommend.
This episode was produced (shot and edited) by Vyral Marketing Apprentice Peter McDonald. Have feedback on how we can make the show better? Also, do you have a marketing question where you'd like to be scheduled as a LIVE call-in guest to ask it? Email Peter with your feedback on the show or with your marketing question for Frank and get a $5 Amazon Gift Card.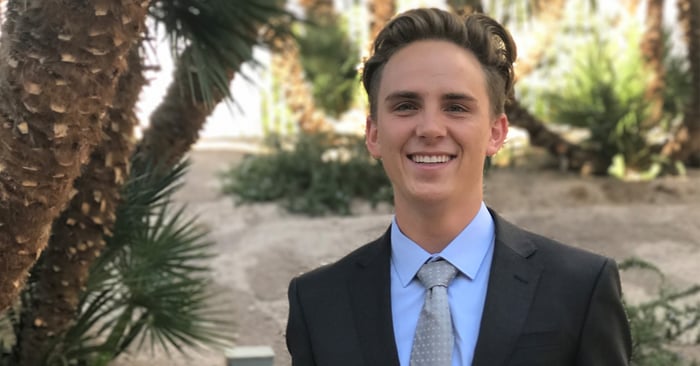 The article below to summarize the episode was written by Vyral Marketing Apprentice Sandy North. Want better articles? Get a $5 Amazon gift card if you email her with feedback on how future articles can be better for you.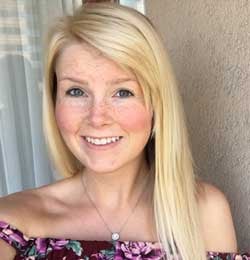 Are you a client of Vyral Marketing? Do you post content online to promote your business? If you said yes to either of these questions, it is likely that you have a pretty strong audience/database.
Your database is comprised of current or past clients/customers, people in your email contacts, LinkedIn, etc. Your database is your No. 1 asset for many reasons. Why not make it even more valuable? We are going to explain how to leverage your database to get sponsors.
A sponsor is an organization or business that funds a project or activity carried out by another. Wouldn't it be great to be able to cover your monthly Vyral fee via a sponsor, or maybe even just make a couple extra bucks to put back into your own marketing?
Being able to think of marketing as a separate business entirely will change the way you do business. If it is good marketing, you can easily get someone to buy into that and use your exposure to their advantage. Since your sponsor is ultimately paying for access to your audience and database, in return, you want to provide maximum publicity to generate leads.
Peter Drucker once said,
"Because the purpose of business is to create a customer, the business enterprise has two–and only two–basic functions: marketing and innovation. Marketing and innovation produce results; all the rest are costs. Marketing is the distinguishing, unique function of the business."
In other words, the income is produced by the marketing and innovation. At Vyral, we focus solely on marketing, which is the creation of the customer and that customer relationship.
Think of your audience as an engine that drives the demand, while the deliverable is the service you provide. If you focus more on the engine, or driving demand, profitability will no longer be an issue.
10 Sponsorship Offers That Yield Maximum Value
Here is a list of 10 easy ways to provide the most value to your sponsors with minimal work.
1. Give Your Sponsor a Live Read
Use the beginning of your podcast to endorse your sponsor. Talk them up, explain why your audience should use them, what's great about them, and so on.
Example: "This episode is brought to you by Ascent Protein. The cleanest, least processed protein I've ever consumed, and I have tried just about everything. Since well before the 4-Hour Body, I've started my day with 20 to 30 grams of protein first thing in my routine. But I don't always have the time or necessarily the desire to cook an entire meal. So what to do? Protein powders can be a fast way to get this protein need met..." -Tim Ferris
2. Make a Banner Ad
Create a banner with a call to action for your sponsor's service. Within the banner, include the link to your sponsor's website. By adding the banner to your video blog, when people watch, the banner will direct traffic to your sponsor's site.
3. Call to Action
If you follow our official video marketing plan, you are already sending out content twice a month. If you do not use our services, place the call to action for your sponsor in whichever media platform you use to keep in touch with your database.
4. Invite the Sponsor on Your Video as a Guest
This is called native advertising. If you cannot have them on video in person, ask them to call in and discuss via phone. This will give them exposure to your database.
5. Facebook Page Endorsement
Give this to your highest-paying sponsor. With this endorsement at the top of your business page, it will receive a lot of views. Ensure that you pin this endorsement to the top of your page so it is the first thing your audience sees, and it will not be pushed down your feed.
6. Write a Yelp or Google Review
This review does not have to be long—a couple hundred words will do. Just explain why you work with them and what makes them so great.
7. Letter of Recommendation
Put this letter with whatever you send out to a new client, whether it be an email or direct mail. Write a well-thought letter about the service your sponsor provides and why your clients should use them.
8. Track Click Rates
Whether it be in an email, banner ad, or a call to action, make sure you are tracking those clicks. This way, you can personally deliver your sponsor a list of leads that you received for them to call.
Quick tip: Here at Vyral, we use an email marketing program called Vertical Response to track the clicks we get on emails. There are many email marketing programs you can find that will do the same thing; however, this is our preferred program.
9. Interview Them
Whether they are a guest on your video or you interview them over the phone, create a piece of content for your sponsor. They can use this content on their own website or Facebook page.
Quick Tip: If you are a Vyral client we would be more than happy to edit this piece of content for your sponsor. Feel free to send it in.
10. Meet Frequently
This option is usually overlooked. Since you are a viewer or a reader of Vyral Marketing content, you have a knowledge advantage. Set up regular meetings with your sponsor via phone, video call, or in person, to talk about their business. Ask them questions to get them thinking about ways to help grow their business. You'd be surprised how much value this can provide.
Cost: Putting a price on value isn't easy. When it comes to pricing, you have free range. If you feel like you can bring more value to the table with this sponsorship relationship, you may want to price higher. It is up to you to deliver that value and make your sponsor see that they are getting what they paid for. Things to consider when determining price include:
The Intangible Value

- This reflects the qualitative value of being associated with your business. Sometimes known as the "halo effect," this valuation factor looks at the benefit the sponsor receives by being linked to your business and is based upon such factors as your reputation, public recognition and perception of the business, and a number of other factors.
The Size of Your Database

-

How many people interact and view your marketing posts. The larger the database, the better chance your sponsor has of generating leads.
Payment Plan: We recommend you use credit card billing just to make the transactions smoother. Our preference of credit card billing services includes well-known players such as PayPal or Stripe.
Pro Tip: At the end of the day, your sponsorships will fall apart if you are not building your database, building your audience, and creating content they actually want to watch. Download our Official Video Marketing Plan to get more information on how to nurture your database.