SUMMARY: You'll learn how to hire an assistant in the Philippines, if you can't afford American labor rates, to help with your marketing efforts or phone calls. I was invited to speak last month at an employee appreciation event outside of Manila for www.1000CallsADay.com – an outbound prospecting company – lead by Jessica Sanders who worked here at Vyral Marketing as our own lead follow up specialist. Jessica oversees 70+ callers, all based in the Philippines, earning $3-5 an hour. Each caller speaks with, on average, 35 people a day to pass 30-60 leads to you a month. WARNING: There are several marketing pillars to implement first (like referral, database marketing and inbound lead generation systems) BEFORE scaling up your outbound calling, however, the results do speak for themselves that outbound calling does work at scale. Now, I want you to know hiring a call center - or even implementing an outbound calling plan - isn't for everyone. Most importantly you must know the laws and expect long lead conversion cycles. But, when I was over there, I learned so much about the country, the working conditions, the pay rates, and more I wanted to share with you how it all works if you're interested in this as a complement to your Vyral Marketing plan. I know many of you need help with extra marketing beyond the scope of our core service, help with calling people to invite to them to events or to subscribe to your video newsletters, or just plain 'old recruiting. If you've ever wondered what it's like to employ talent overseas, especially in the Philippines, this video is for you.
Need to stay in better touch?
Download the video marketing plan we recommend.
This episode was produced (shot and edited) by Vyral Marketing Apprentice Peter McDonald. Have feedback on how we can make the show better? Also, do you have a marketing question where you'd like to be scheduled as a LIVE call-in guest to ask it? Email Peter with your feedback or submit a question for Frank to answer on the show.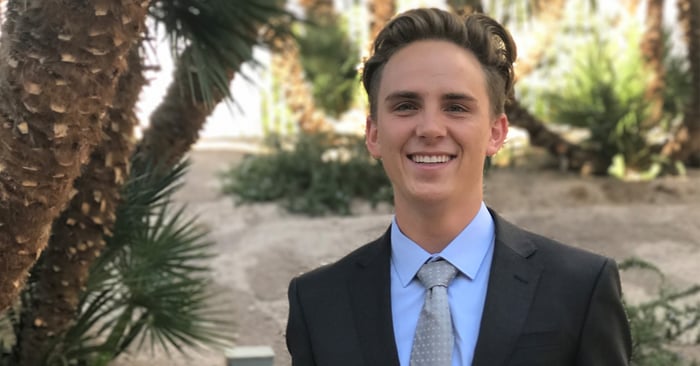 The article below to summarize the episode was written by Vyral Marketing Apprentice Sandy North. Have an idea for improvement? Email her with feedback and we'll make them better for you going forward.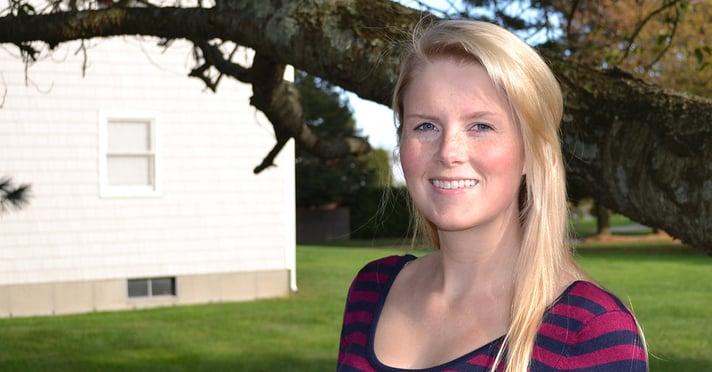 There may come a time when you find yourself needing more help. Maybe you'd like to send out more emails to more segmented lists, make more prospecting calls or send out a print newsletter. Some Vyral Marketing clients have 100 plus touch marketing plans, here at Vyral we have a 30-touch plan. You'll find the more communication you give to your database the better the relationship.
So, if you need help implementing more marketing than what Vyral does for you, consider hiring a marketing assistant. We have done a previous segment about how to hire talent, but we'd like to take the time to share what Frank experienced on his trip to the Philippines.
Here's what Frank Klesitz learned in the Philippines:
Backstory
About 3 years ago one of our great people Jessica Sanders was hired virtually to help follow up with people who request consultation calls. Her job was to call and follow up with people who inquired on our website, educate them and schedule them for a free strategy call with our CEO, Frank Klesitz.
She was perfect for the role but she needed to make more money. So, she and Frank came up with a plan. They decided it would be a great idea to offer sales management to those who need to hire outbound prospectors.
Outbound prospectors call lists of potential clients to see who's interested in your service. So, Jessica ended up starting her own business and named it 1000callsaday.com. Frank got Jessica started by financing the company, but now Jessica runs it on her own. To date, Jessica manages, oversees, and coaches about 70 outbound prospectors in the Philippines.
She typically provides her service to real estate agents and helps them find listings in cities. One of her clients in Phoenix has about 14 people in the Philippines making upwards of 700 calls a day!
Jessica has done a wonderful job hiring training and developing her employees in the Philippines. She hires callers for few dollars an hour. The economics work when you hire someone for $500 a month to make calls. If you get one deal a month with those calls, the cost works itself out. Whereas here in the states, it is more like $1200 a month.
Frank's Trip
For those of you who may not be able to afford a full-time marketing assistant in the U.S., Filipino talent is a great solution. Frank was recently invited to meet the employees of 1000 Calls a Day in the Philippines.
Frank made the trip and had an incredible experience. He landed in Manila then drove 2 hours south to Tao Lake where he met a handful of Jessica's employees. He was fortunate enough to learn about their culture, background and economic struggles.
There are several BPO companies in the Philippines, BPO stands for business process outsourcing. There are many firms that outsource their call center talent. People that work in the Philippines for the BPO industry are paid less than $2 an hour, which is about $250 a month in US currency. Sometimes the pay can get bumped to $3-4 an hour depending on performance.
Public transportation is a major challenge for people working in the BPO industry because it is extremely dangerous in the Philippines. Also, workers are typically required to start the workday at 11PM because of the time difference between the U.S. and the Philippines and public transportation is even more dangerous at night.
There is also severe traffic in the Philippines. Although it is late, traffic is terrible because the development of infrastructure is has not kept up with the growing population. So that adds about 2-3 hours of commuting one way. There were some employees who told Frank they would spend 6-7 hours a day commuting before they took the job with Jessica!
Despite making less than $2 an hour, BPO workers' pay 30-40% in taxes and also have to pay for transportation. Jessica found people working in the BPO industry and offered them $3.12 an hour and the luxury of working from home. That pay bump is huge, it's about a 33% increase. In addition, her employees work directly for a client so they do not have to pay taxes on that money either!
$3.12 an hour is about $500 a month. The workdays start between 11pm-1am and continue for 8 hours. People that work in the BPO industry are comfortable with those hours. They have a routine. So, for $3.12 an hour you can get solid help in the Philippines and the extra dollar makes a tremendous difference.
Top tier virtual assistants in the Philippines earn roughly $8 an hour. That is the rate of an attorney or a doctor in the Philippines after taxes.
Working virtually with people in the Philippines is no different than working with people in your office. They speak clear, proper English and can complete any task that a local assistant can.
Occasionally we receive calls from people who need help making calls to their database or making calls to people clicking on their videos/ads.
As long as you provide your workers with the same level of management that you would give in your office, things will run smoothly. Just give your virtual assistant a daily morning huddle, or an in-depth weekly 1:1 meeting through google hangouts.
Also provide them with a training manual of videos on how to do exactly what you expect, with a checklist. These are all things that you should do for your employees currently working in your office. By creating this training, you can save yourself a tremendous amount of time in the long run by sitting down and taking the time to give detailed instructions.
A great place to find a virtual assistant is upwork.com or onlinejobs.ph. These websites are awesome platforms to post your job ads to find someone in the Philippines to work for you. By starting at about $3-5 an hour you will have a pool of great talent more than happy to help you out.
If you are looking for sales management and you need someone to provide sales management to outbound prospectors in the Philippines. Jessica is a great place to start. She can explain to you the numbers, economics, costs, and handle everything for you.