Clients and friends,
I want to share a live webinar I did last week with you.
We go through the process of exporting your Gmail/Outlook contacts, CRM contacts, and mobile phone address book to simple spreadsheets on your desktop.
You can watch me do it all live here.
I then share how to get missing email and phone numbers optionally appended with TowerData (emails) and Experian (phone numbers with "permissible use" under FCRA) or Accurate Append for marketing and sales purposes.
This works best if you have physical mailing addresses for most contacts in your list.
Next, we scrub the bad emails out using NeverBounce.com to ensure a 99.9% deliverability.
We then load up the cleaned emails, deduplicated, to an email marketing service (we recommend Emma which is what we use for clients at Vyral Marketing) and you'll watch me write a reconnect message from scratch.
You'll get to see my entire creative process. It's a powerful message you are free to use yourself. Just personalize it for your market and needs. I included it in this blog post.

After several "proof-readings", we then press the send button. The leads came in right away.
We got all this done in about an hour.
If you need to export, clean, append, and reconnect with your neglected database, this is exactly how to do it. You'll watch me do it step-by-step.
If you have rainmakers on your team, I highly recommend this as a part of your on-boarding process to get them communicating with their network of contacts.
It's what we do for all new clients at Vyral Marketing when you get started with us, too.
I plan on doing more of these "watch us do it" webinars in addition to discussions and interviews. The market is pretty saturated with those now and I really want to create messages that are useful for you. It's time to start doing it instead of talking about it.
Want to mastermind with us?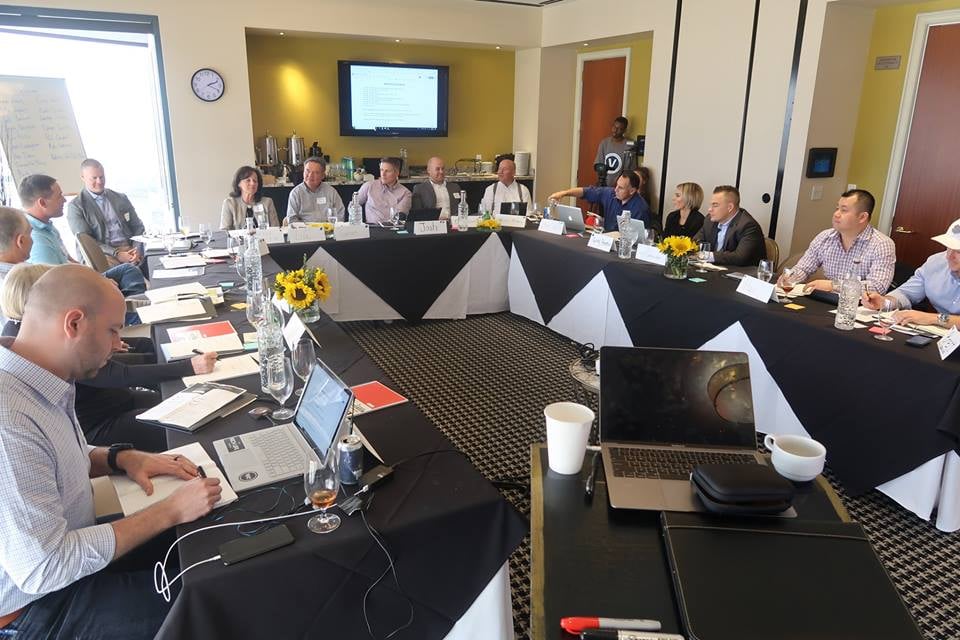 If you're in real estate, we also have our next mastermind meeting for Mastermind Club coming up in San Diego from September 26-27th.
We have some major players in the room. It's 1 agent/broker per market with a $425k GCI or 75 deal production minimum. Tickets are $500, sold at break-even and includes all meals. I have space for 10 more people (max 25). Let me know if you're interested. You can get the full agenda and how it all works at www.mastermindclub.us.
With that, let me know if you're interested in joining us in San Diego and watch the webinar!


To your success,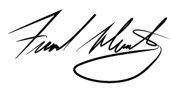 Frank Klesitz
P.S. On a very personal note, my teacher, mentor and guide Dan Kennedy is in hospice with a few days left to his death. He sent me this note. Like many of you, I can remember back to how scared and fearful I was when starting a business. I didn't know anything. Zero business mentors around me. I come from a middle-class family in Nebraska. My mother is a retired 30-year 5th grade band teacher, and my late father an insurance agent. He passed when I was 16.
They raised me to make something of myself. I remember skipping the bars with friends on Friday and Saturday nights and spending countless hours at Borders, sitting on the floor in the business book section. I picked up a Dan Kennedy book. He spoke to me. I listened to his CD's, read his books, and poured over his newsletter I signed up for. I bought all his stuff I could afford. He brought me certainty when everything around me was chaos. He mentored me how to think. It's this man's principles who have made me, our clients, and 100,000+ others successful.
It's crazy how someone you have never "met" has such a powerful influence in your life. I was very fortunate to see him speak for 3 days at his final event, Mailbox Millions 2.0 in Cleveland just this past June. I just want to say this to you. I know as an entrepreneur like you how much these business mentors mean to you. I "get it" - spiritually. We are connected on that level. My guy was Dan, but you have yours. These mentors in the personal development space you read, saw, and listened to in the early parts of your business journey are not getting any younger.
I am so glad I made the decision to see Dan before his passing in Cleveland. That personally means a lot to me. Very few people will understand that, but I know you do. I suggest you do the same – and appreciate the time you have left with the mentors who have made you who you are.