Real Estate clients and friends -
I'd like to invite you to a webinar I'm holding with Vyral Client Damon Gettier - a top real estate agent in Roanoke, VA - Weds, Oct 19 @ 11am PST to show his best Facebook ad examples.
Register here for the live webinar:
https://zoom.us/w…/register/31a1cd3a1382ef5634538d7d4481ef37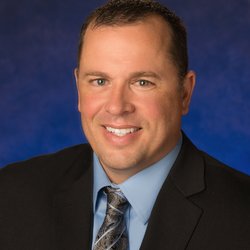 We're close to officially launching our "done-for-you" Facebook advertising as a premier service.
This is the perfect complement to the core Vyral Marketing plan to get more sales from your #1 business asset – your database.
Damon's real estate leads - just with Facebook advertising - are up 15% month-over-month.
His web traffic from Facebook is 3rd to TV and Radio. We have the stats to prove it.
You'll see the ads, audience selects, and the strategy behind Damon's ads so you can swipe and deploy them yourself.
Best of all, if you're interested in Facebook advertising, we'll set up your first ad for free. Email me at frank@getvyral.com if you're interested. I'll put you in touch with Damon's advertising manager.
See you on the webinar.
If, by the way, you're interested in hiring us to run your online advertising, we'll set up your first Facebook advertising campaign for free. We offer this as a new premier service.
Frank Klesitz, CEO
Vyral Marketing
www.getvyral.com