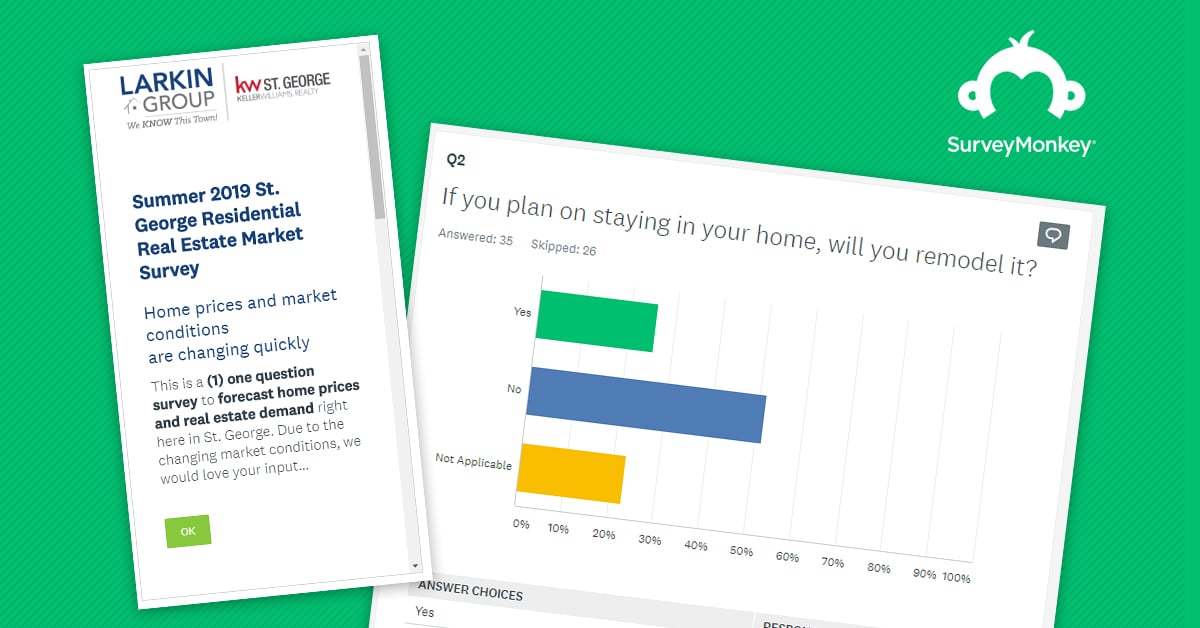 Real estate clients and friends,
I want to share a nifty tip we're going to implement for you this fall to find out who wants to sell their home next year.
We purchased an enterprise Survey Monkey account. We'll load all your contacts into it and send them all a short survey through the system that asks two questions.
"Do you plan to buy or sell a home in the next 12 months?"
If no, "If you plan on staying in your home, will you remodel it?
That second question can help generate business for your general contractor.
Here's what the survey looks like when it shows up in the email inbox: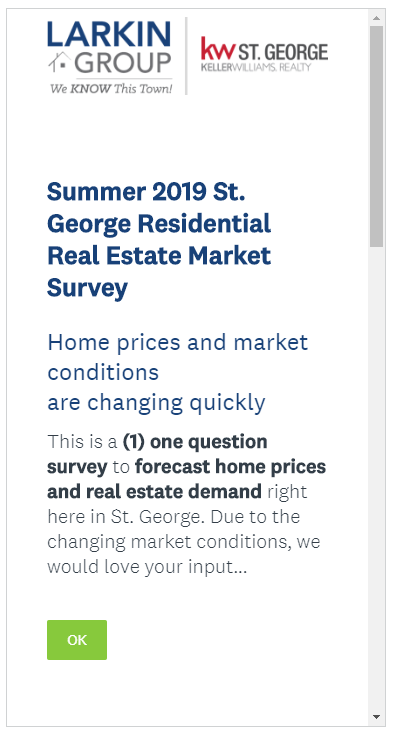 …and then when you scroll down…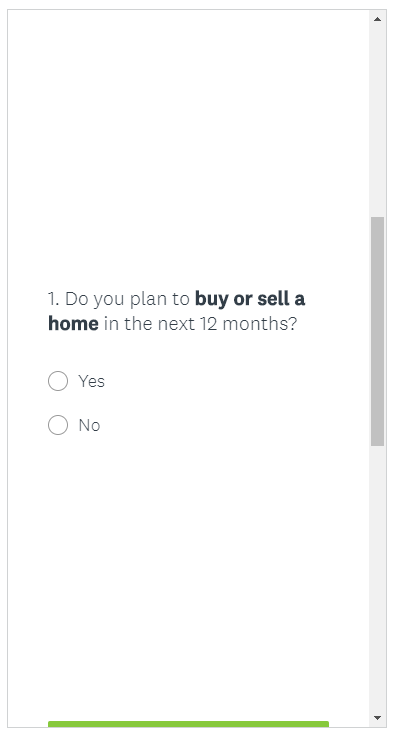 We generated 23 seller leads for a client from this survey. Here are the results: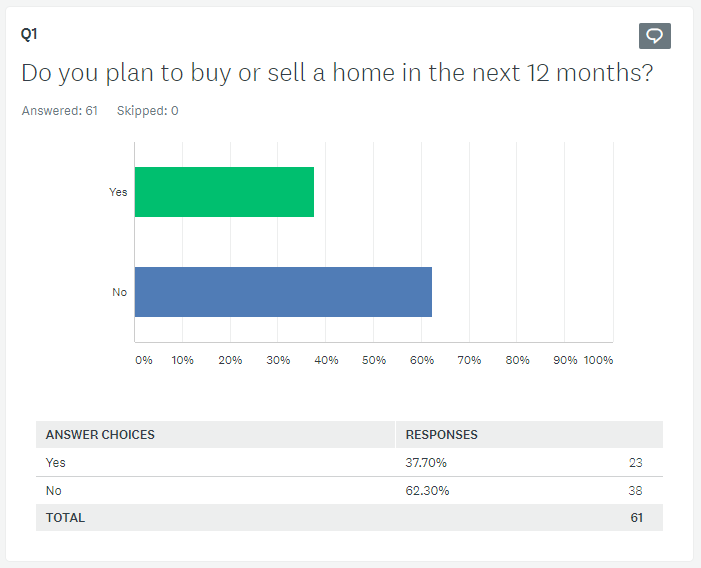 And 9 leads for our client's general contractor: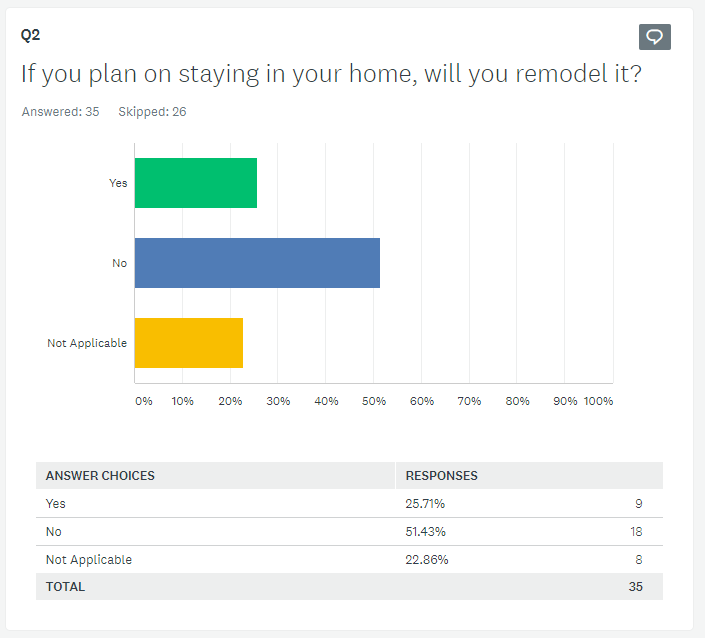 We have other clients with larger databases getting 100+ responses.
You'll know the email address of who responds since this is going out to your database by email. Simply cross-reference that email with their entry in your database and reach out to them, or use the information to provide anecdotal stats to your sellers on market forecasts.
If you want us to get this out, let us know.
We recommend 4 direct offer messages like this a year - in addition to your two helpful videos a month and monthly print newsletter (and calling the people to watch your videos) - to get the maximum business from your database.
You can get all that information in our Official Video Marketing Plan. If you have any questions, we're here.
If you need more people calling you, and you're not staying in touch with your list like you should be, let's talk.
Onward,

Frank
P.S. Our next Mastermind Club meeting is coming up November 14-15th. Let me know if you're interested in a guest ticket. $425 GCI minimum, 25 agents in the room. 1 per market. Invite only.