We recommend on our Official Video Marketing Plan you send a direct offer to your email list four times a year to spike lead generation.
I want to show you an example that worked well for Vyral Client Jeremy Larkin in St. George, Utah.
A hot offer right now to homeowners is to skip the showings and wholesale your home to a company. Rich Barton, the new CEO of Zillow, says "it's 10-20% of the market". With about 5.3 million existing home sales a year in America, that's a big slice for the instant offer market to win.
You, as the real estate, can "shop" all the instant Buyer companies who will buy your client's home. This is the new value proposition to compete with them. You can sign up for a notification when OfferDepot.com of available in your market here.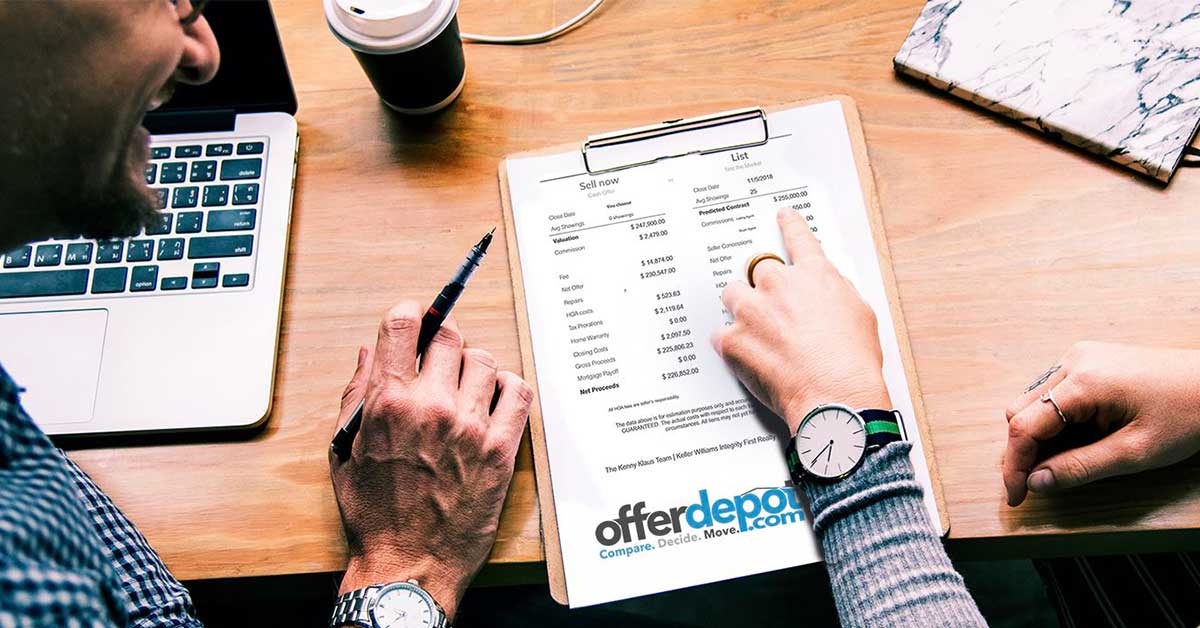 You can also find investors in local meetup groups and local Google searches, too. The ones on local search are spending a lot of money and would likely love to partner with you (and pay for the privilege). Just ask them to pay your commission for finding the deal and guiding it to close.
Keller Williams even got into the "we'll buy your home" business recently. Here's what Jim Cramer says about Zillow flipping homes, too.
We put together this landing page for Jeremy. We will make the same for you.

Here's another example we put together for Kenny Klaus in Phoenix, Jeff Cook in Charleston, SC and another for Greg Harrleson in Myrtle Beach, SC.
You would simply need to change out your logo at the top, the headline, an image of your town you own the rights to, and your contact information.
You also want to make sure you get an email notification when the leads come in and you should update the title and description of the page so it shows up in search engines.
Another cool tip is you can take a screenshot of your current website and upload it to Adobe Color (click "Extract from an Image"). It will give you a nice set of complementary on-brand colors so your landing page looks pretty. Isn't that nice?
Here's the email we sent to his list.
I recommend you keep all graphics off of it. It should look like a personal message. Use 100% black letters on white (not grey font). That makes it easier to read.
FROM: Jeremy Larkin
SUBJECT: Offer on your home
Clients and friends -
I have a new option if you want to skip the hassle of selling your home this Spring/Summer.
I can get an offer on your home from companies who want to buy it, not individuals on the traditional market.
When you call just to let me know whether you prefer maximum VALUE or maximum CONVENIENCE.
This means:
Close quickly, get equity from your home in as little as 7 days
You pick your closing date
No showings or open houses
No negotiating with buyers
Skip the cost, time and (in some cases) embarrassment of getting your home market ready
Freedom to move on your timeline
No strangers and Realtors walking through your home
No risk of two mortgage payments
Tell me here if you're interested in getting an offer on your home.
I'll go to my investor relationships and companies who specialize in all this and secure the best offer for you.
I can likely get you an offer in 7 days without any hassles on your part showing your home to the public.
Jeremy & The Larkin Group
Here's what the leads look like when they come in.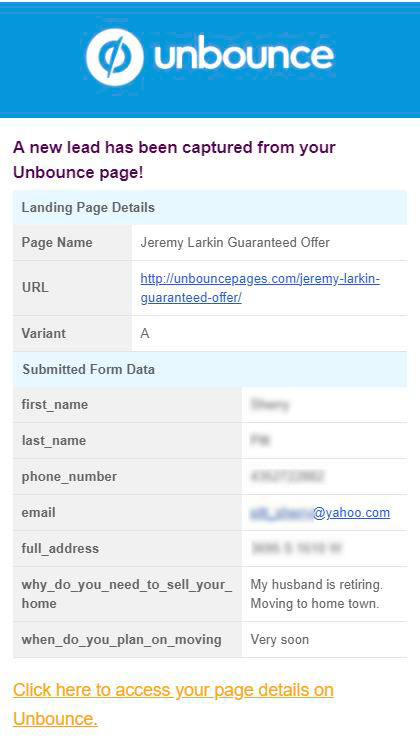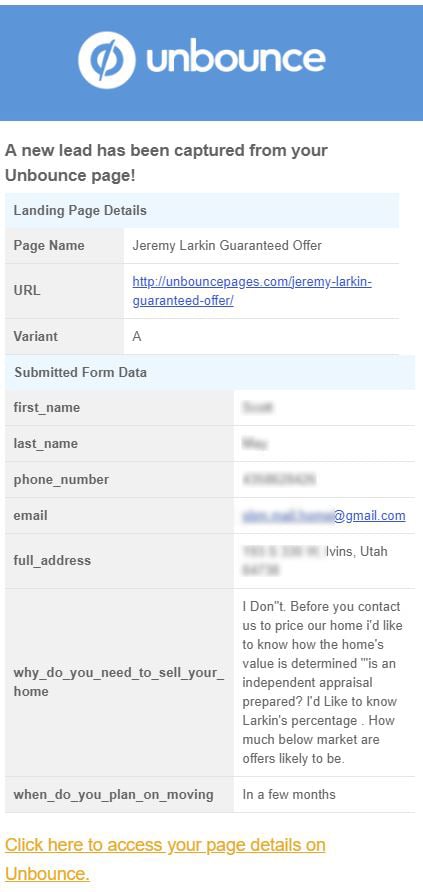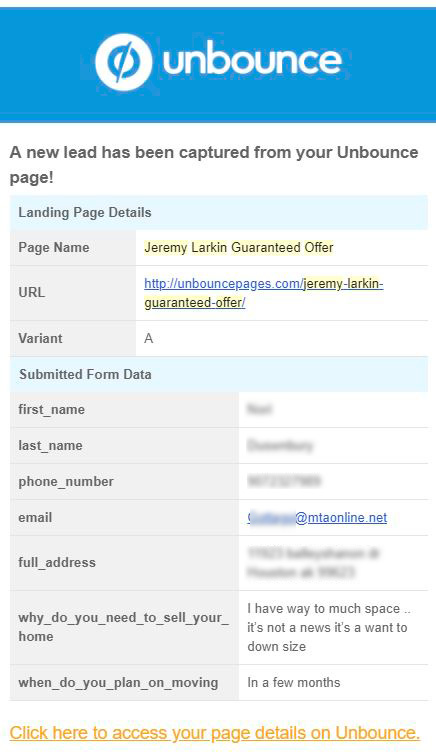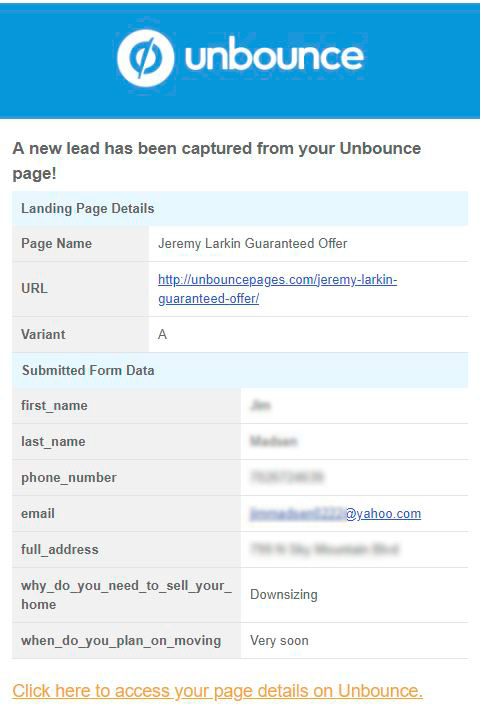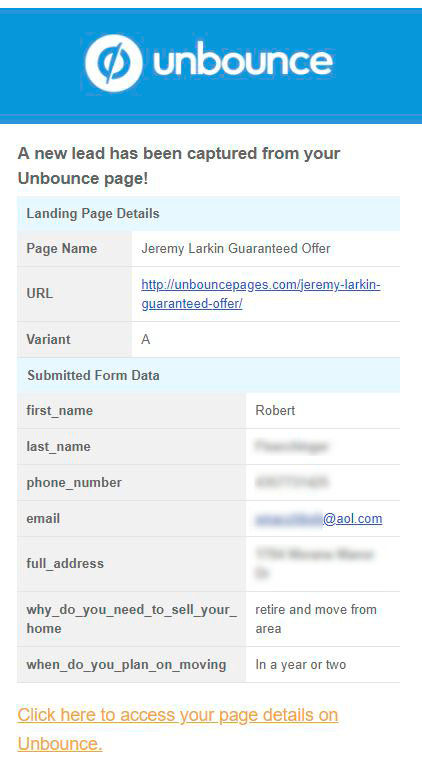 And of course, you're going to get some fun leads too...it's a part of the job. Enjoy them! Here's a great one that came in....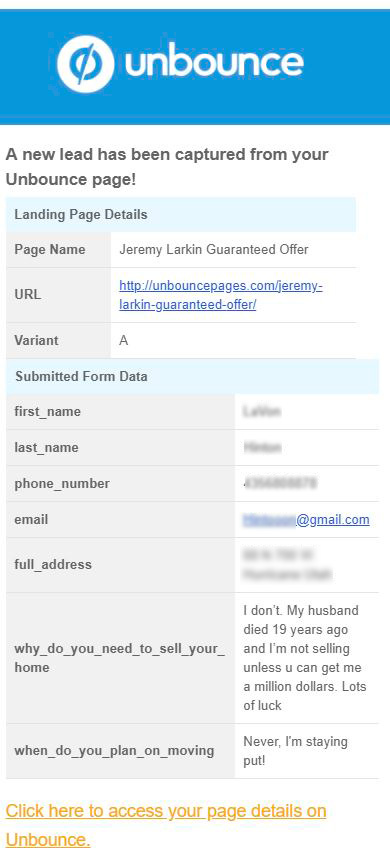 Jeremy also had about 6 people respond back to his email who wanted to sell their home. And of course, local agents complained about the email - which Jeremy said "that means it was a good email." I thought that was funny.
Jeff Cook, too, had 21 seller leads come in within 24 hours from this direct offer campaign: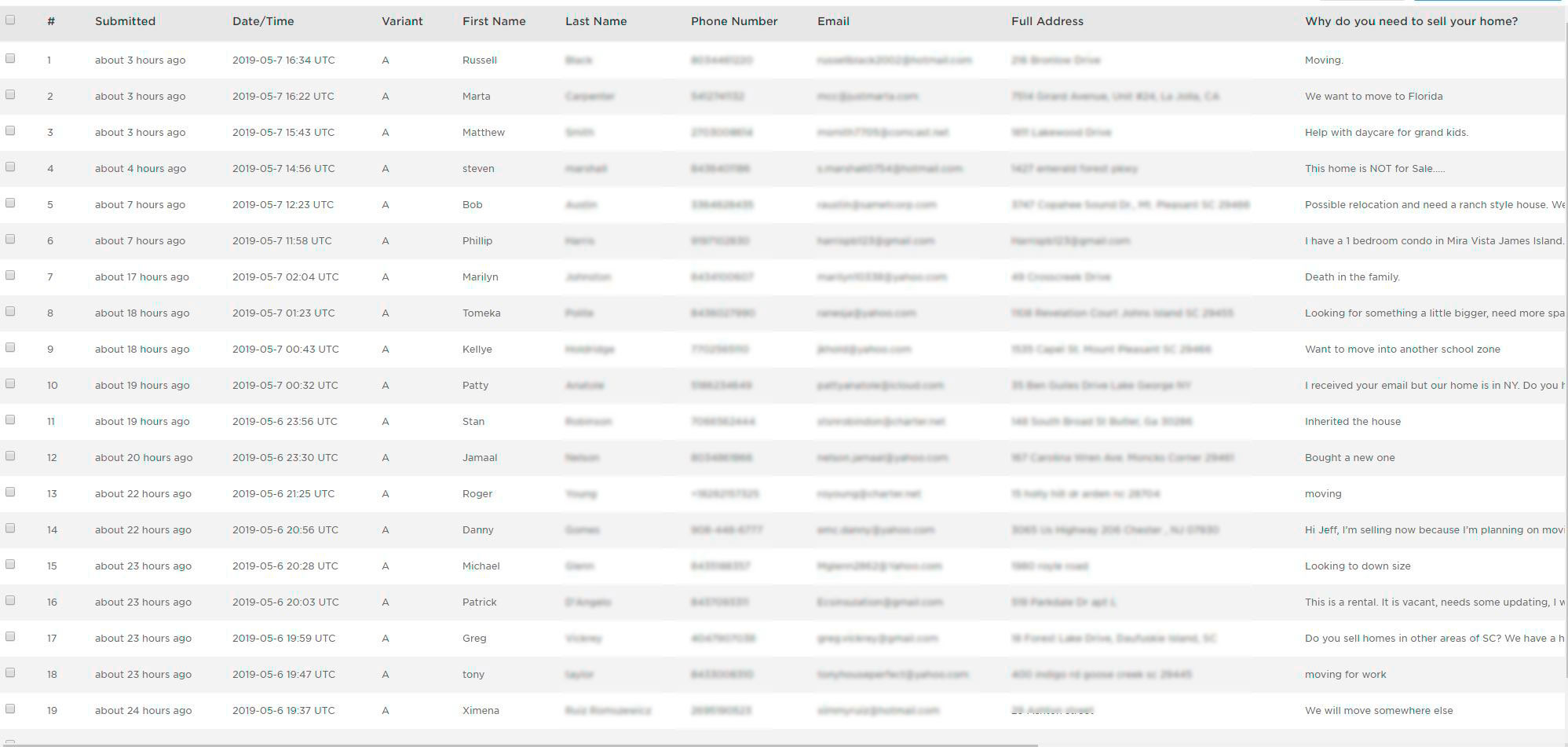 Here's what we recommend saying when you call them..
"Great! Tell me more about your home and situation. I'll get it out to real estate investors and other buyers I know. It all comes down to price. If you're willing to sell your home for a little bit under market value, and in return you get convenience, there's a lot of investor demand for that. I'll post your home in a local Real Estate Investor Meet Up Group, a few local real estate investor Facebook groups, and I have the names of a few people who are bidding on "Sell My Home Fast (city)" keywords on Google who pay a lot of money to find someone like you. I'll tell them all about your home and represent you to get the best deal. Do you want the highest price, which means putting it on the open market with showings, or do you want the most convenience which means you'll sell it faster for a little under market value?"
If you want to get this landing page live, customized for you, with an email out to your list - talk to your Marketing Consultant here at Vyral Marketing.
We send out four of these direct offers a year for you on top of your two videos a month to your database.
If you're not currently a client request a strategy call on our website. There's no obligation. This way you can see if there's any business in your database and if it's worth nurturing and staying in touch with us.