Download His Video Marketing Plan
Key Points of the Interview
38% of his business comes from his database.

He sold 438 homes last year with the average price point at $167,000 for his area with a GCI of about $2.3 million.

Darren's long-term career plan is to grow other people and get them to have a life they didn't think was possible.

"In real estate, everything has to do with systems and duplicating those systems and that's one of the things Vyral has done for me and in my business. You have me following a systematic plan to continuously touch my database consistently and persistently every single month and that's something a lot of other things don't do. On top of that what Vyral has done is to continually evolve the process."
Darren James has been selling real estate for 18 years, before selling real estate he was in law enforcement. He decided to make a career change because his wife wanted to be a stay at home mom and working four jobs was not enjoyable.

In his total career, Darren has sold 5,000 - 6,000 homes. Last year he sold 438 homes and his average price point on a home is $167,000. His GCI last year was 2.3 million.

Most of his business comes from word of mouth and the Internet. His goal for 2019 is to sell 550 homes. The biggest problem he is facing to reach this goal is finding loyal and good team members that want to work hard.

His long-term career plan is to grow other people and get them to have a life they didn't think was possible.

His definition of a database is having people's names, email addresses, phone numbers, interests, favorite places to eat, birthdays etc.

He adds everyone to his database, giving him a total of 58,247 people in his database. Last year 38% of his business came from his database.

Before using Vyral Marketing he stayed in touch with his business through another drip email campaign marketing company. It worked great at first, but then Google changed their algorithm and the company couldn't keep up with mobile devices. They eventually closed their doors.

He heard about Vyral Marketing through Frank and was one of the first people to do Vyral. He hired Vyral because he really liked what Frank was doing.

He was doing really well at remaining consistent with shooting the two videos a month. The only problem he had with the Vyral plan was the internet connection at his house because there is no high-speed internet in his area. It took a while to get the videos sent over.

Vyral was one of the best services he used in his business because people looked forward to getting the educational content. Over 30% of his business is in his database and it takes 3 times as much effort to cultivate a new client than it does to get an existing client or a referral from an existing client.

After hiring Vyral Marketing Darren's business went up, his click-through rate increased, people emailed him back, and overall it was a great investment. Darren learned to be consistent and reinforce the message. On average it takes 9 times before that person actually responds back to you and he realizes the importance of remaining persistent and consistent.
Darren's Marketing Examples
Example YouTube Video
(Watch All of Darren's Videos)
Example Video Email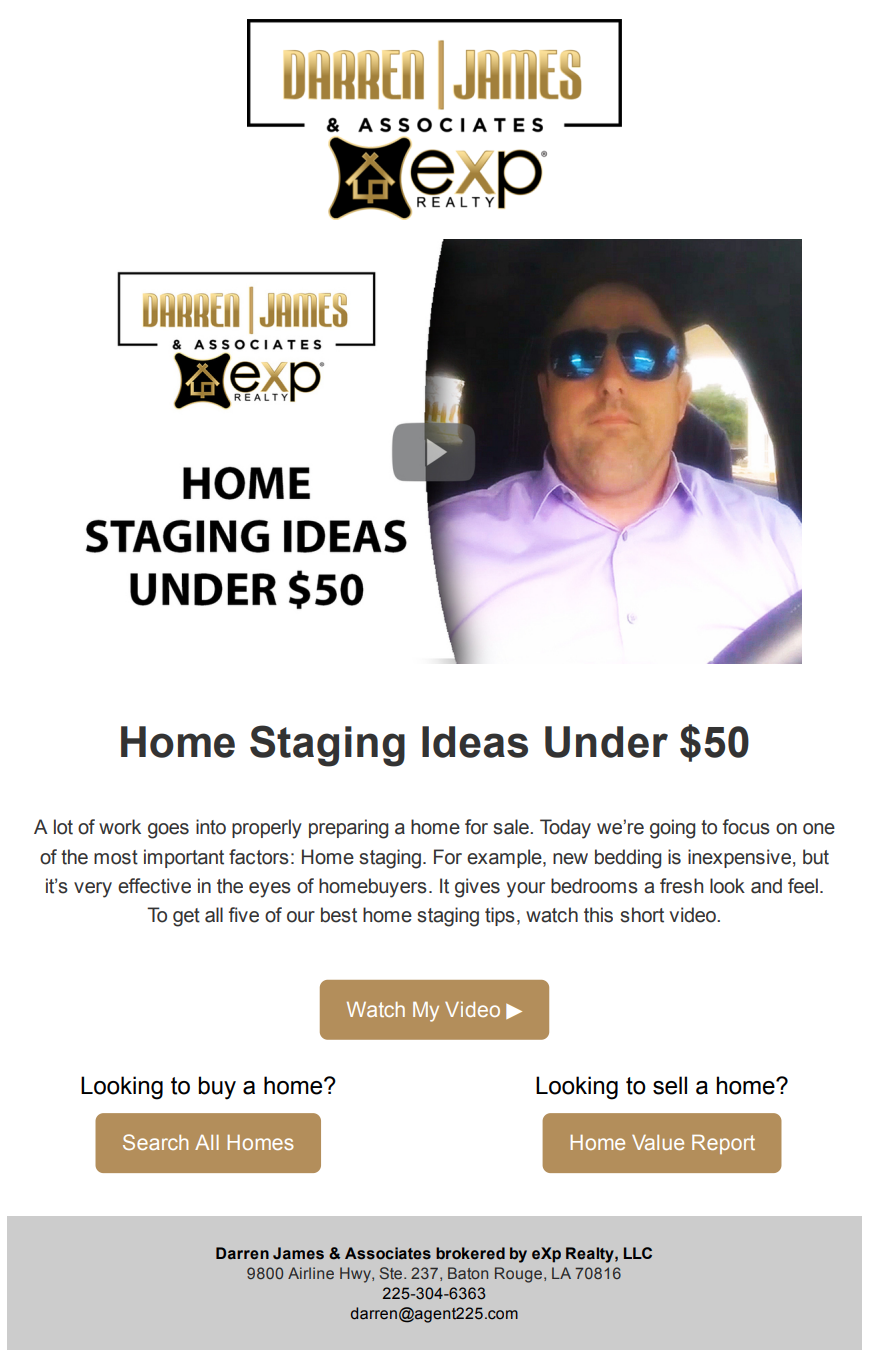 Example YouTube Channel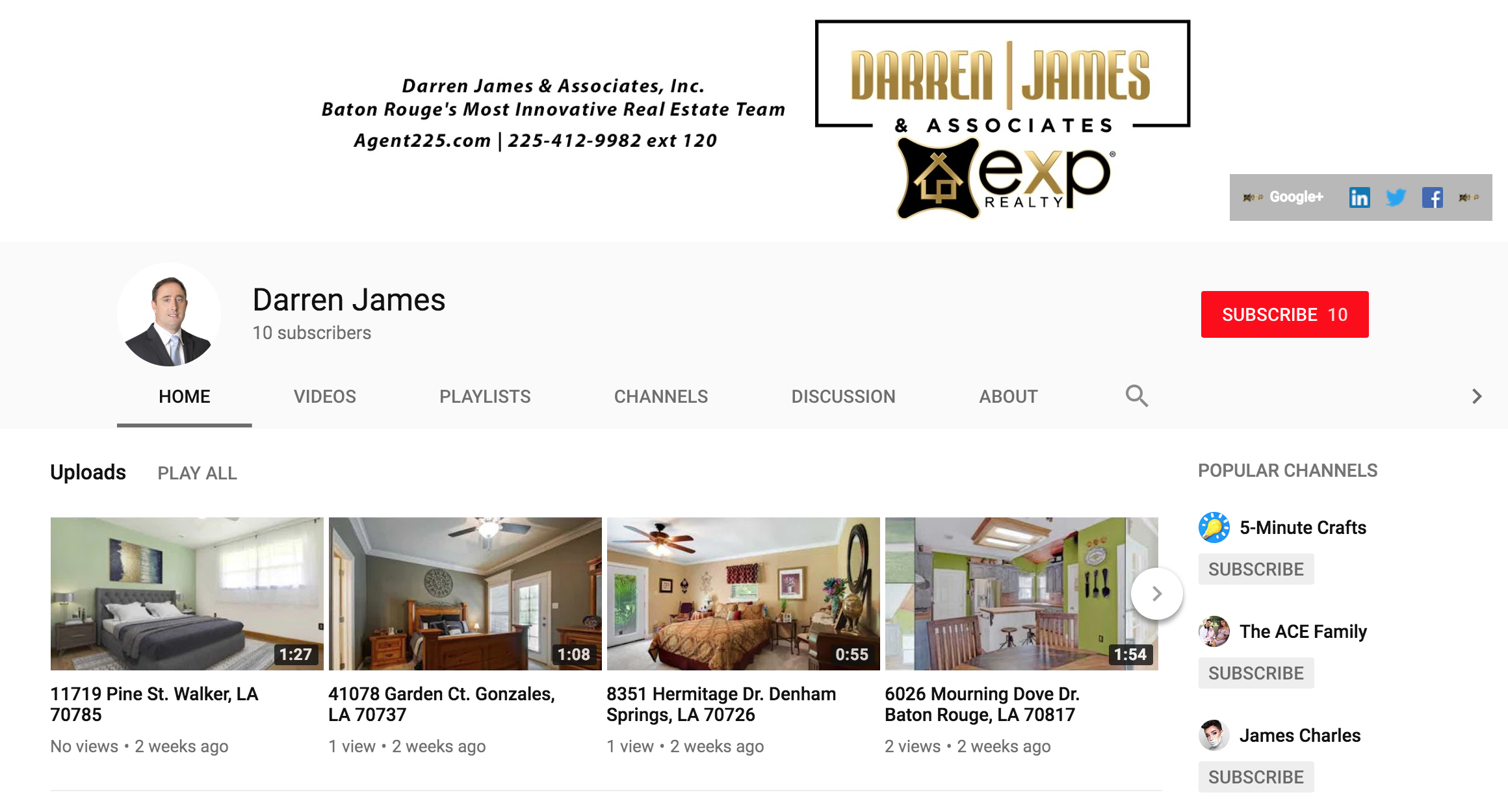 Example Blog Post