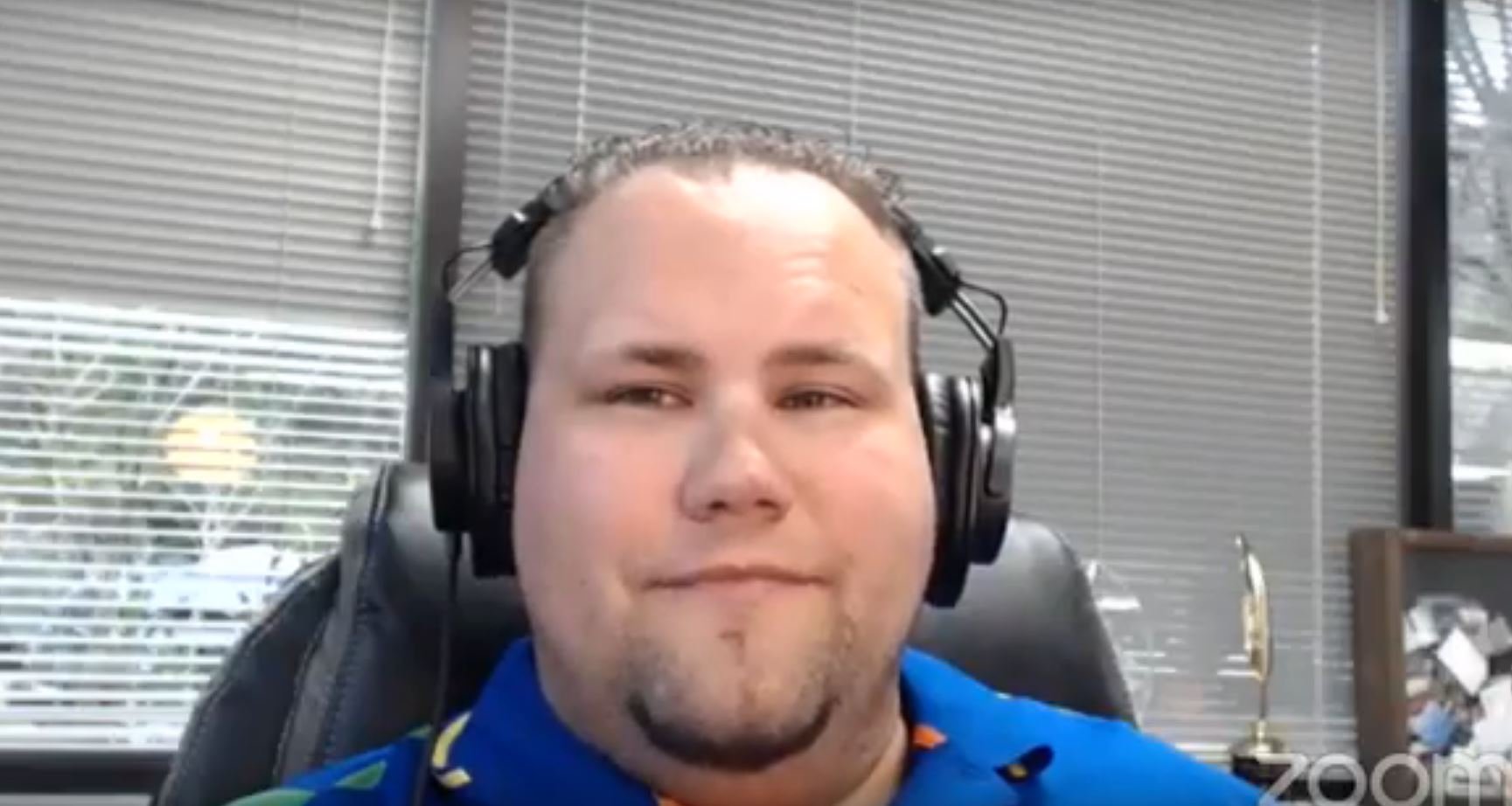 Real estate clients and friends,
We recommend in our Official Video Marketing Plan you send a direct offer to your database four times a year to spike lead generation. We implement all this for you.
I want to show you an example that worked well for Vyral Client Jeff Cook in Charleston, SC. He runs the #10 real estate team in the USA and has been a great Vyral client for years. Thank you Jeff!
A hot call to action right now (especially in markets with a lot of iBuyer activity) is to skip the hassle of showings and sell your home directly to a company or investor.
Rich Barton, the new CEO of Zillow, says instant offers are "10-20% of the market". With about 5.3 million existing home sales a year in America, that's a big slice for the instant offer market to win.
Keller Williams even got into the "we'll buy your home" business recently.
The role of the real estate agent in 2020 is now more to offer a "suite of solutions" to the homeowner's problem, even if it's not listing it traditionally.
This is an offer that "likely to sell" homeowners want to respond to....and then you can help them.
We put together this landing page for Jeff. We will make the same for you.

Here's the email we sent to his list. I recommend you keep all graphics off it. It should look like a personal message. Use 100% black letters on white (not grey font). That makes it easier to read.
FROM: Jeff Cook
SUBJECT: Offer on your home
Clients and friends -
I have a new option if you want to skip the hassle of selling your home this spring/summer.
I can get an offer on your home from companies who want to buy it, not individuals on the traditional market.
When you call, just let me know whether you prefer maximum VALUE or maximum CONVENIENCE.
This means:
Close quickly and get equity from your home in as little as seven days

You pick your closing date

No showings or open houses

No negotiating with buyers

Skip the cost, time, and (in some cases) embarrassment of getting your home market ready

Freedom to move on your timeline

No strangers and realtors walking through your home

No risk of two mortgage payments
Tell me here if you're interested in getting an offer on your home.

I'll go to my investor relationships and companies who specialize in all this and secure the best offer for you. I can likely get you an offer in seven days without any hassle on your part showing your home to the public.

Jeff Cook
Jeff had 21 seller leads come in within 24 hours from this direct offer campaign. Below is a screenshot demonstrating the different types of responses Jeff received.
Look at all the contact information provided, selling timeline, and their motivation!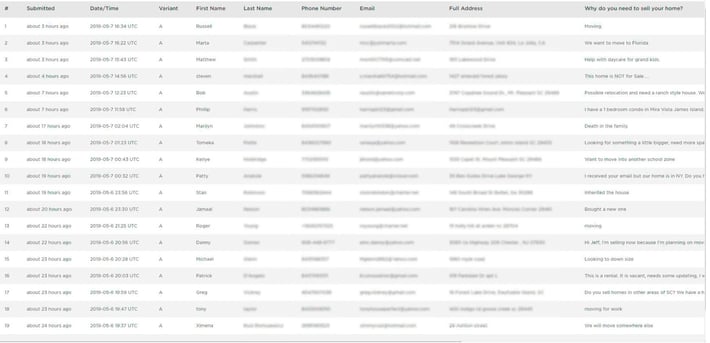 If you're an agent and want to do this, simply change out your logo at the top, the headline, an image of your town you own the rights to, and your contact information.
If you want to get this landing page live, customized for you, with an email out to your list - talk to your Marketing Consultant here at Vyral Marketing.
We send out four of these direct offers a year for you on top of your two videos a month to your database.
If you're not currently a client, request a strategy call. There's no obligation.
But wait! We have even better news!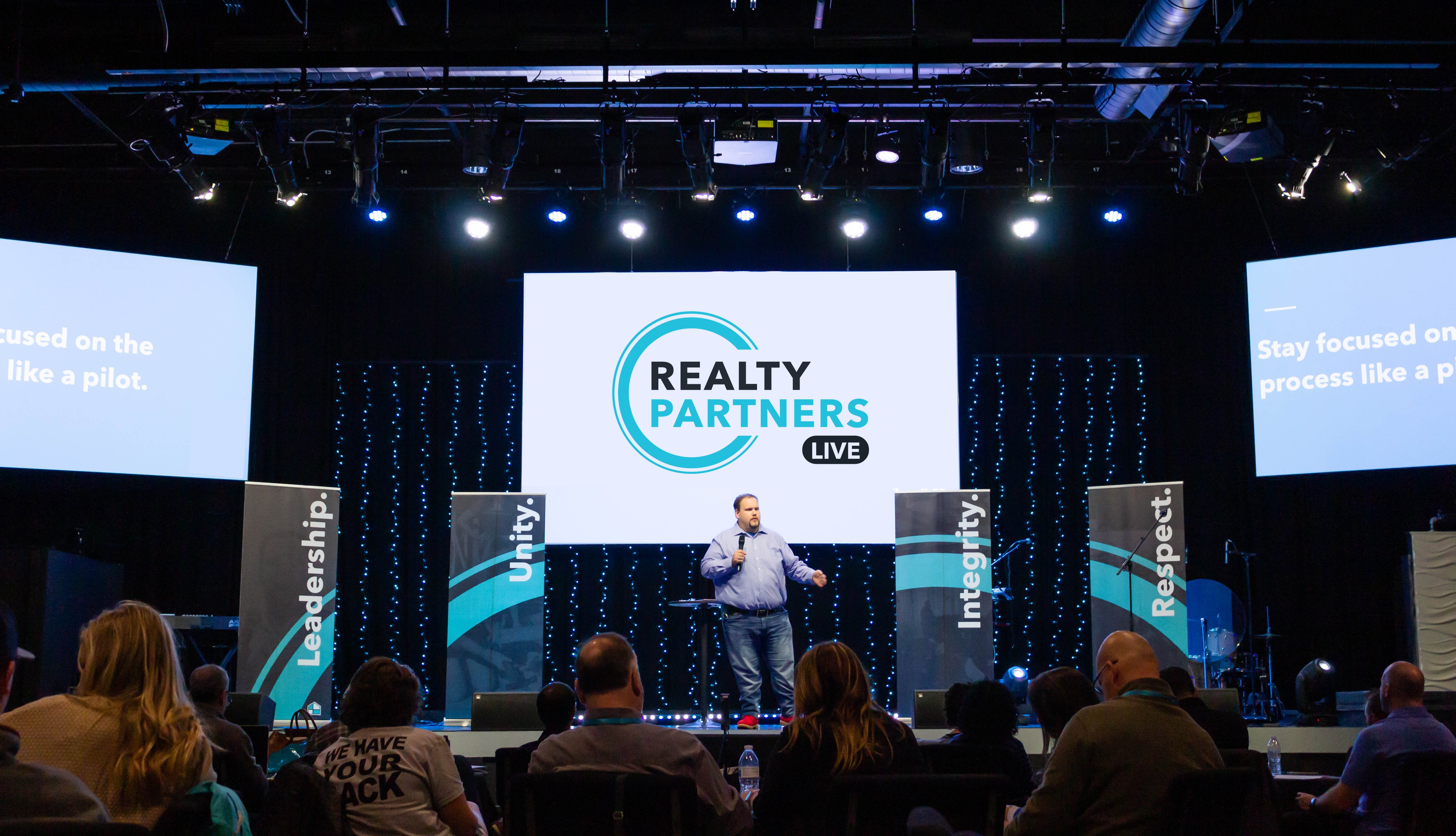 If you want to meet Jeff and his team (and learn what he is doing that works), we are going to be at his event - Realty Partners Live - on January 9, 2020 in Charleston, SC. Come join us!
You can ask Jeff all about this campaign we implemented for him and more.
We even got you a discount code for the tickets!
Use the code "RPL100Off" to get $100 off per event ticket!
You can get you ticket here: https://realtypartnerslive.com/
See you there!
Sincerely,

Frank Klesitz, CEO
Vyral Marketing