"It's refreshing to work with a company that actually does what they say they're going to do. The people at Vyral are an accessible group who are very good at what they do. They've always had a superior level of customer service, they always get back to me. If something's not working, they change it up and try to figure out why it's not working. That's what I love about the company."
Download Jon's Video Marketing Plan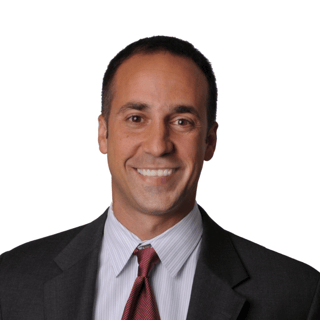 or
New Haven Connecticut Real Estate Broker Jon Carbutti owns a thriving independent brokerage. He competes aggressively for top sales talent and needed a way to communicate his value to area agents, including his database of past clients, sphere, and unconverted prospects to hire his team.
Here's what he did….
- He rounded up his database of Facebook, LinkedIn, mobile phone, and CRM contacts to send them 2 educational videos a month about real estate.
- He built a permission based list of all area Realtors to send them business tips from his brokerage.
- He sent 2 educational real estate videos a month to all his leads in the back end of his buyer lead generation system (and his prospector calls the people who watch them)
- He filmed community video tours of key neighborhoods, put them on his website for SEO, and sends them to buyers and sellers to establish credibility.
- He's interviewing local business owners to get them to send his videos to their customer databases; earning lots of referrals along the way
…and much more.
On this 100% educational hangout you're going to learn directly from Jon how his brokerage works so you can model it as your brokerage or team grows.
If you're looking to build a real estate team and need a strong value proposition to recruit salespeople, or you're an agent looking to get low-cost marketing systems in place to lessen the daily grind of chasing appointments, this is a great hangout to watch so you can learn directly from Jon.
There is no selling on this event. You can learn all about what we do and how we can help you on our website. You'll also see plenty of examples of his videos during the hangout.
[Success Story Interview Transcript]
John: Could you share a few examples of how the program helped you generate leads in the past couple months?

Jon Carbutti: The video that was sent out last week was probably one of the better videos. It was one of the more responsive videos I have had, and I think it's because I changed it up. Instead of just standing in front of that boring white board, like I had for the last 12 months, I went on location and did my market update outside with the colorful changing leaves behind me. It was a lot nicer, I think it was more warm and inviting. The last video email I sent out, I got three responses in the first 60 minutes. One of them was asking me if I cover a certain area and I was like, "Heck yeah! That's my backyard!" We went back and forth, and I realized they were looking to buy, so I put my buyer specialist in touch with them right away. I haven't sold anything yet, but I believe Amanda is taking him out to look at properties this weekend. If anything, the videos really give us a great opportunity to get in front of these people first.

John: Have you guys been using the open and click report to follow up with those people?

Jon Carbutti: I probably should be, and I want to. But to be perfectly honest with you, I really understaffed right now and I have a lot of business coming at me. It's not that I don't need to make those outgoing calls, I really do, but my outbound ISA's are so tied up with Boomtown leads and other internet leads. They are getting busy just dealing with the inquiries coming into us. It seems that having a video blog for 3 years has helped us attract the right kind of business, ideal clients. It's great - we're getting a lot of "now" business and "come list me" seller leads, as well as "I'm ready now" buyer leads, and they're in the price range we want to work in.

John: How do you measure your results and your ROI with Vyral?

Jon Carbutti: I think it's difficult to measure just by the numbers. A lot of these people have been in our database for 2 or 3 years and it's very difficult to pinpoint exactly whether the video was the deciding factor in getting them to choose us, but I know that I don't need to ask them. It goes without saying the video played a big role in their decision to hire us. Videos just different, you guys are different. It's not like my other lead generation systems, that have precise ways to track where buyer leads came from and whether the money I'm spending to get them is worth it. The video is hitting everyone and completes the circle of what we're trying to do. Just having the video to follow up with people, being able to say, "Hey, go take a look at my video blog and check out testimonials from people I've worked with in the past," is very powerful.

John: Why did you hire Vyral Marketing to start with?

Jon Carbutti: I hired Vyral to help me implement video. Period. I wanted to get into video, but I was hesitant. I didn't know how to shoot, how to edit videos - they scared me! I didn't want to put myself in front of a camera. One day I just realized, "It doesn't matter if I want to do it, I have to do it!" No one else in my market was doing video, so I realized if I started doing it I would have a huge competitive advantage, which I still have to this day. That's why I went with Vyral in the first place - I knew I wasn't good at it, so I knew I had to hire someone who was an expert and could help me with it. I remember some of the first videos were horrendous, but, like anything, there is a learning curve. The more you do them, the better you get at them.

John: Did you have any fears before signing up with us?

Jon Carbutti: No one has spent more money on things that didn't work than me - so I was going into it a little bit skeptical. I didn't want to go in with high expectations and be disappointed like I was in the past. Because I went into video with a really low set of expectations, I was pleasantly surprised with the results. It's refreshing to work with a company like Vyral Marketing that actually does what they say they're going to do and get the job done. They are an accessible group of people who are very good at what they do - they're not trying to do 20 different things well, they do one thing really well. The one thing about Vyral Marketing is they have always been consistent. You've always had a superior level of customer service, you always get back to me. If something's not working we change it up and try to figure out why it's not working. That's what I love about your company - again, it's refreshing to work with a company that does what they say they're going to do.

John: What would you say to someone who is on the fence about hiring us?

Jon Carbutti: Just do it! You're not signing a year contract, it's just month to month. You can't just do it for a month or two and expect results, by the way. If what you sign up for and what you get are two different things when you sign up for Vyral, you can move on to the next thing. I think you're selling yourself short if you don't give it a try. You have to have a little bit of faith. If you do it, you can't do it halfway - you need to follow the system and do everything Vyral tells you to. That's what I did, if you spend the money for experts to help you with your marketing, you do what those experts tell you to in order to get results. If I do exactly what they tell me and I'm still not getting results, I can hold them accountable. If I'm not doing what I'm supposed to and still not receiving results, well, it's no one's fault but my own.

John: Do you have any other tips that might help people be successful in the program?

Jon Carbutti: If you're going to do the videos, leverage them with everything you do. Shout it from the rooftops! We use it with expired listings and on our listing presentations. It's very powerful to share with people, you can leverage your video blog in so many different ways it's not even funny. I have two different blogs with Vyral Marketing, a recruiting blog and a personal real estate one, and I can leverage both of them in very different ways. I'm the last person that would ever be with a company for over 3 years, but there's a reason I've stuck with Vyral - they're a rock solid company, they're on the cutting edge, and they're always coming up with new things, giving me tips and advice. It's a great company, that's really all I have to say.