"Hiring Vyral Marketing has been a game changer. It's allowed us to stay top of mind with our clients and referral partners with only a 10-minute time investment per month. We tried to replicate everything they do and realized that we didn't have the time nor the skills to do so. Investing in video through Vyral is a no-brainer."
Download Kyle's Video Marketing Plan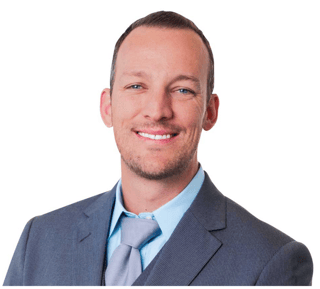 Kyle Whissel's brokerage sold 247 homes in San Diego County in 2014 earning $2.3 million in commissions ($97.4 million in volume) with 15 agents – The Wall Street Journal rated his team #2 in the very competitive San Diego market of over 20,000 agents.
Kyle hired us in May to help him get more sales from his database, who he only communicated with by Send Out Cards to that point, and saw results – such great results, in fact, he's hiring an in-house creative professional to implement The Vyral Marketing Plan (2 educational videos to your database a month) to help each agent in his office get more sales from THEIR database…and much more.
He will sell 300 homes in 2015 and plans to do it part by integrating video into every aspect of his sales, operations, and value proposition to sellers – such as publishing commentary on hot news for SEO, helping each agent build their own team with video completely integrated, and filming property videos BEFORE the listing presentation to captivate sellers upfront.
And that's just the start of "stepping up his game."
So you're invited to watch this 100% educational Google Hangout replay to learn how Kyle will earn $3 million GCI with video leverage, culture, and proven team building strategies.
You'll learn:
- How he helps his agents build their email database daily
- What video topics his agents publish that works the best
- Why Kyle no longer shoots video himself to build his brand
- How he raised his average sales price by 50% in 2 years
- Why his team culture encourages video in everything
- Where you should start to get leverage in your business
And – let me be clear – there is no selling on these hangouts, you can find out what we do on our website.
If you'd like help implementing a database marketing plan that models how Kyle got started, or if you're curious about the results you could expect as well, request a free strategy session.