"Vyral Marketing will help you build a sustainable business with a high level, personal database touch without having to pick up the phone. In thirty minutes a month, I shoot two educational videos and two recruiting videos; then I'm done. I now work one day a week in my business because my marketing generates consistent leads for my team. We sell over 300 homes a year. Sitting down to record a video is one of the best ways to scale my time. I use Vyral Marketing in my real estate and coaching business. You should, too."
Download Lars's Video Marketing Plan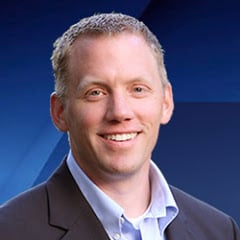 Watch what Lars has to say about us
Vyral Client Lars Hedenborg

(Real Estate Business Owner & Coach) owns a real estate sales team in Charlotte, NC generating over $2.5 million a year in revenue (now selling over 300 buyer/seller sides a year). The best part is he works only 1 day a week "in" his business doing weekly executive meetings with key officers. It took him 6 years to build his business to this point, and he's done an excellent job of building his contact database of clients, past clients, and prospects along the way so he can stay in touch for referrals and repeat sales.




Currently, he gets over a 30-40x financial return on his database, which you can learn more about

in this video we recorded with Lars

(or you can watch

this other one

) on how he tracks return on investment (ROI) from each lead source. He sends his database 1 postcard a month, two educational Q&A videos a month, makes 4 phone calls a year (his team does this), and does a few giveaways. All this makes his database his lowest cost (and most profitable) source of business. Here's a

90min webinar

that goes in-depth on all his database marketing systems, one of which is Vyral Marketing.





"The reason Vyral Marketing is such a good fit for me is because it helps me build a sustainable business that works without me. I sit down with my Success Coach at Vyral Marketing and in a 30 minute period I record 2 educational recruiting videos for local agents and 2 educational videos to go to my past clients and sphere database", says Lars. "Video gives me the highest level touch with me having to pick up the phone, it's virtually like calling every one of them."





Additionally, Lars needs great talent for his sales team to work the leads his systems are generating. So, we created an agent-focused

Charlotte Real Estate Coaching & Training Video Blog

separate from his consumer-oriented

Charlotte Real Estate Video Blog

where he publishes two business building tips sent to all area real estate agents in Charlotte every month. This positions him as the expert on how to build a real estate business, and talent is attracted to joining his office instead of working for a competitor or continuing entirely on their own.





Lars also owns a

real estate coaching business

to help other agents model his success. We help Lars promote a monthly live Google Hangout to his agent database featuring the "turn around" success of his clients. His latest event at the time of this writing is "

The Business Turn Around of Stacie Peterson & Tyler Goff

" (who are also Vyral Marketing clients coincidentally). We helped Lars moderate by providing questions for him and his guests to answer. Over 63 high quality prospects attended the hangout with 343 views currently on the

YouTube replay

. We currently do these live events once a month, building him a great client transformation success story library along the way for his website.





"Vyral Marketing is a part of my residential real estate business and coaching business," says Lars. "I highly recommend them as a trusted marketing adviser that goes way beyond the

Vyral Marketing Plan

of 2 videos a month. You will get results if you follow the marketing plan fully."