"Vyral Marketing helped me start a brand new business in a new vertical market from scratch. Their system is pure genius. Using Education-Based Marketing, I provide value in the form of great video content, people watch it and they buy on their timing. This is the first and only time in my career where I have done zero prospecting - zero! People call me who are interested in my services and I have about a 95% close rate. Vyral Marketing has been a total game changer for me enabling me to build a multiple six figure income in my first year and concurrently improving my quality of life and freeing me up to spend more time with family. Vyral Marketing is in a class by themselves and they deliver extreme value for a very reasonable investment. Working with Vyral is one of the best business decisions I have ever made - I highly recommend them!"
Download John Pyke's Video Marketing Plan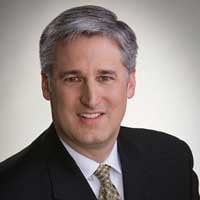 Vyral Client John Pyke (http://www.thetalentgenius.com) built a multi-six figure business in less than 8 months with the help of education-based database marketing. John is a consultant who helps businesses grow their sales team with an assessment to find the right talent. He started with Vyral Marketing in April 2014, and after only 8 months following The Vyral Marketing Plan, customers are calling him instead of his usual approach of cold calling into new accounts. Even better, his prospective clients are ready to buy when they call since he's providing educational video content about the results his clients are getting.
He's now at 70 customers, again, without one outbound prospecting call made to acquire them. His first 17 customers came from a speaking engagement; then we leveraged the attendees and his new connections to generate more interest in his consulting services. What's interesting is he didn't start with an email list and The Talent Genius was an entirely new business for him. He invests about 5 hours a month to implement the entire marketing plan with our help (which is more time than normal since we're doing a monthly LIVE event and publishing 2 short educational Q&A videos a month). "I have a great quality of life now and I'm not under any stress or pressure," says John. "There's no need to go out a push and peddle to try to convince someone [to hire me]. You guys made it happen."