A few days after we send an email to your database, we log into your MyEmma email marketing account and email you two reports.
The first is the Overview Report PDF. This will tell you how many people clicked the links in your email, which is your most important metric. It will include other information, too. You can ignore it. It's not helpful.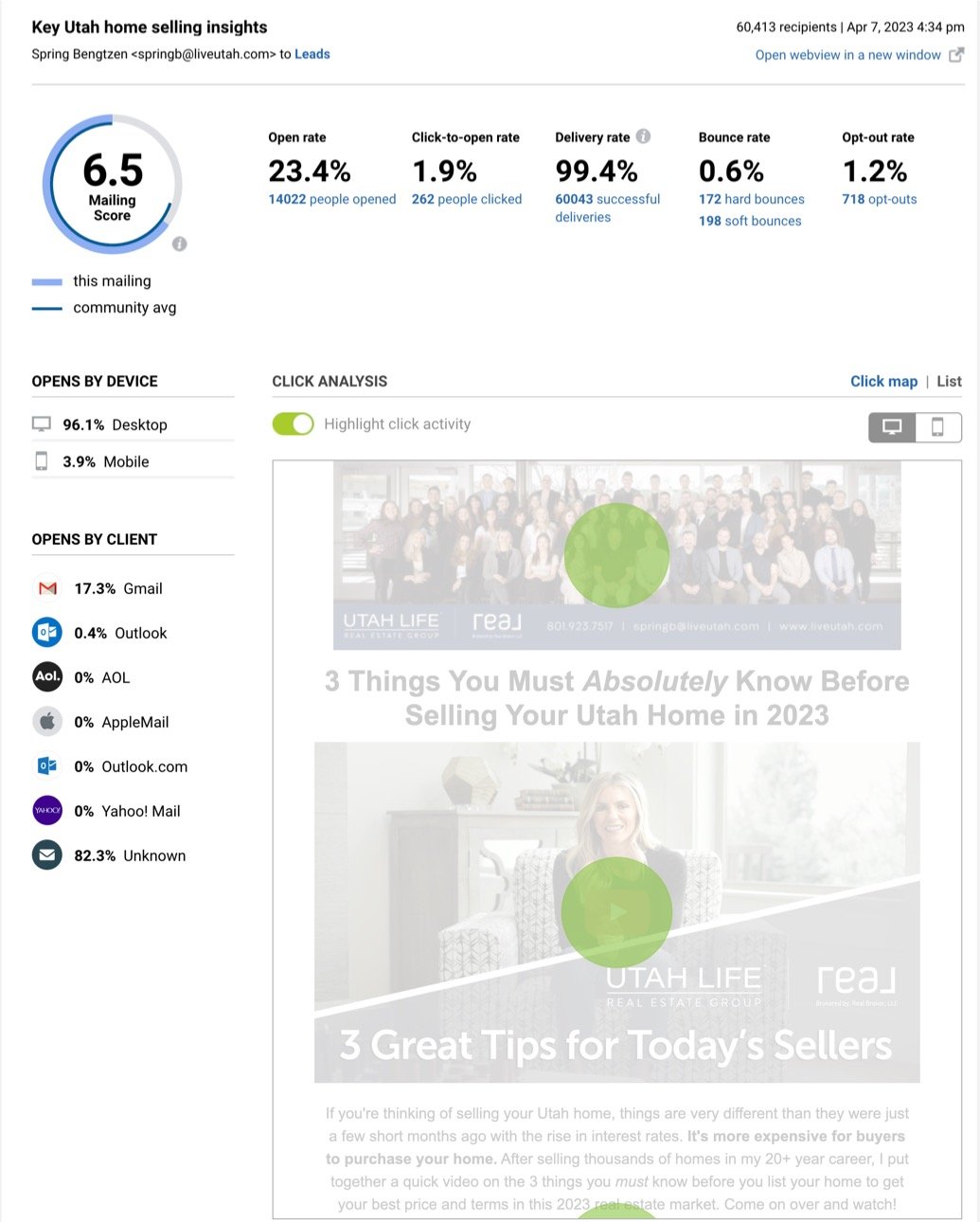 The second is the Click Report spreadsheet. This is a list of who clicked your links. It will have their email address at a minimum, and other information if included in your original list upload/sync.
Our job is to get you the best click-through rate possible on your emails. Your job is to call the people who click those links to schedule meetings or appointments so you get more business.
We can also invite you into your MyEmma email sub-account as a User with "Response Only" access, upon request. Just let us know.
Please ignore the open rate (it's never accurate), unsubscribes, bounces, etc. It's a distraction. It's not helpful in any way for you.
Your focus is only to build a permission-based email list of people who have the problem you solve and solve it for them.
Focus on the people who engage with you – ignore the people who are not. That's the whole point of marketing and where the money is.
Here's how to work your Click Report for appointments:
Review your click report. Just pay attention to those who click the links in the emails
Search their name or email in your CRM. Add them if they are not in there. If you don't have their phone number, look it up using Google, Spokeo, or another skip-tracing service.
Review the notes. Review your last communication with them so you can personalize your approach. If you just called them a few weeks ago, you can likely skip them, but not required.
Reach out 1-3x over a week. Reach out with a value-added message, call, text and email including a voicemail.

SCRIPT: "I see you subscribe to my video updates I send out by email. My last one was on the topic of "x". Do you have any questions I can answer for you about that or would you like to schedule a meeting or phone call to discuss more?"

Log your outcomes in CRM. You'll want to know all this when you get your next report to reference past conversations.
Track your appointments. This is how you measure your ROI.