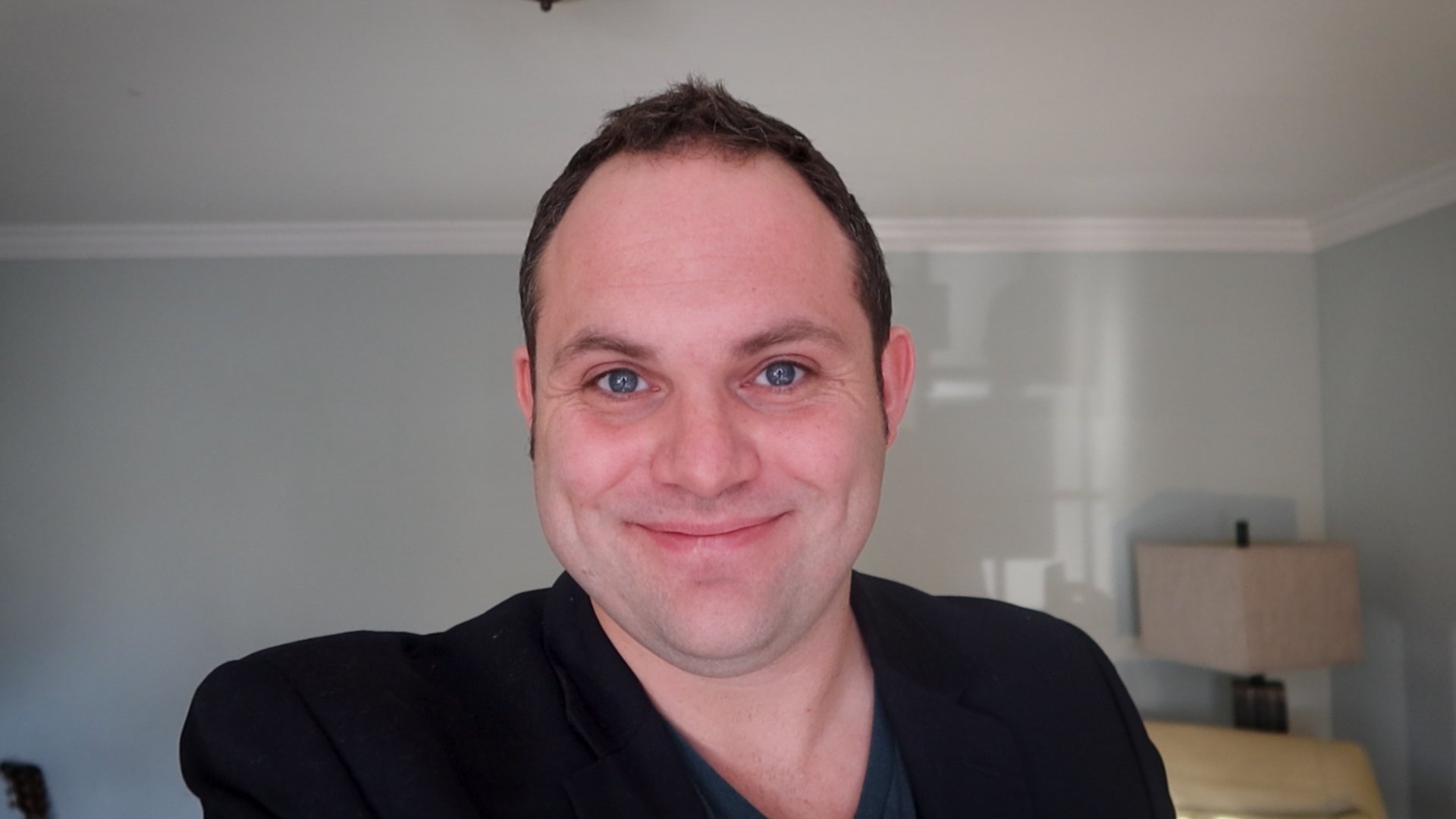 Clients and friends,
As we all do our best to slow this pandemic - while keeping our businesses afloat - I'm here to guide you to cost effectively stay in better touch with your database for low-cost opportunities as we all shift.
I wrote you last week I believe our role as professionals is to be the calming voice; guiding people with helpful, on-point advice.
With that in mind, let's talk about this week how to create videos customers want to watch.
There are 5 ways...
1. Local commentary on national news
Go to Google News and search for the topic "Real Estate". You'll see top news stories across all media outlets you can pass along to your database. Make sure you pick an authoritative news source, by the way, and not "The Onion". Make a quick video on how that national story is relevant to your local market or audience. For example, "The national news just released a story on how home prices are being affected nationally, but that's not what we're seeing here. Here's what you need to know…" Include a link to the main story in your email/video/blog, too.
*TIP: Build a media list and send your videos to local journalists. I bet they quote you for a local story, too.
2. Google search suggestions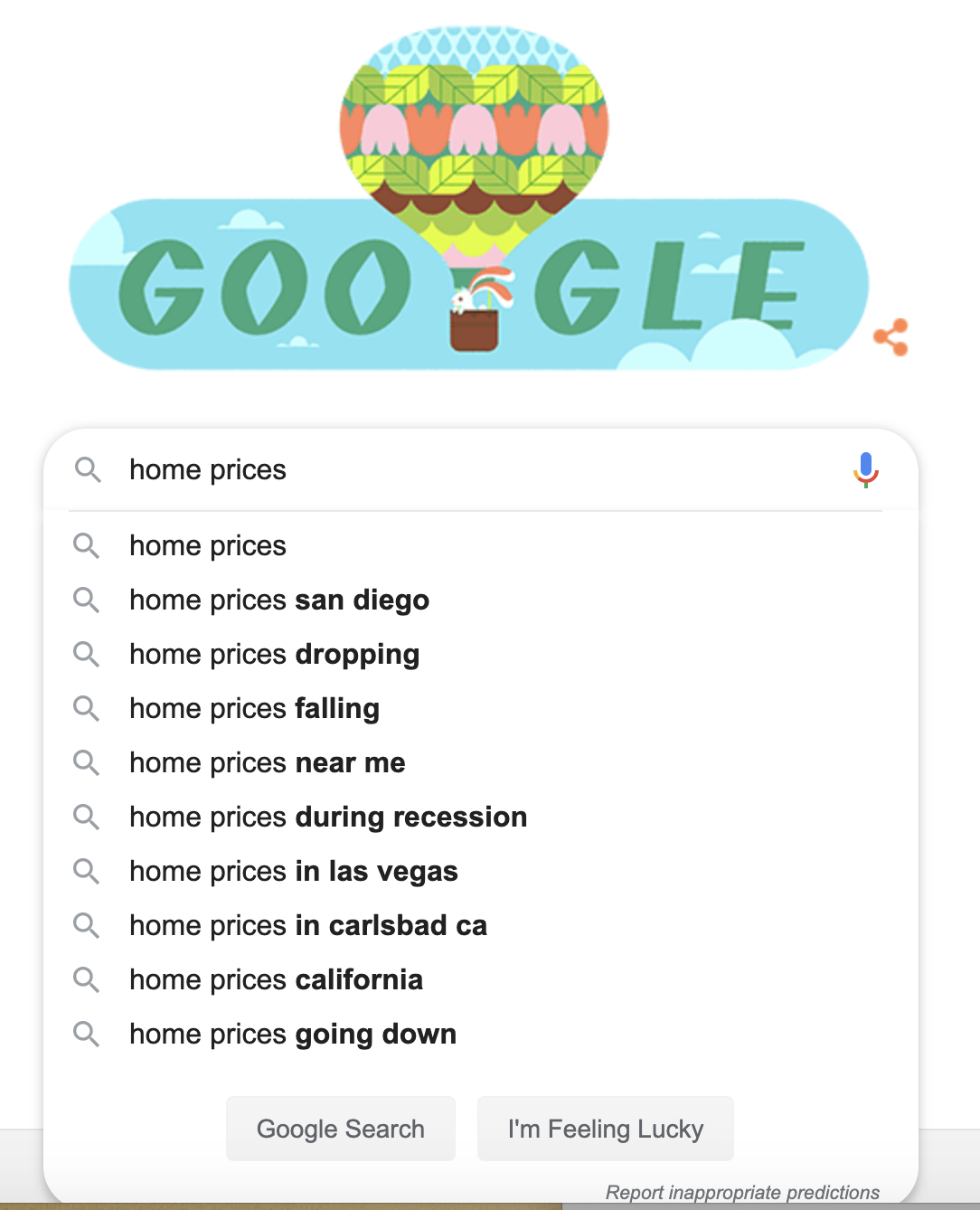 Go to Google and type in "home prices". You'll see what people are searching for right now. Take a look at the example above. In this case, let's pick "home prices dropping" and make a video titled "Are home prices dropping in (area)?" or "Are (area) home prices going down?".
Make sure you include these keyword phrases in your YouTube and blog titles to get in on the current search traffic. Google is telling you exactly what content to make (and how to title it) based on what people are typing in the search engines. How useful is that?
3. Niche in-market search terms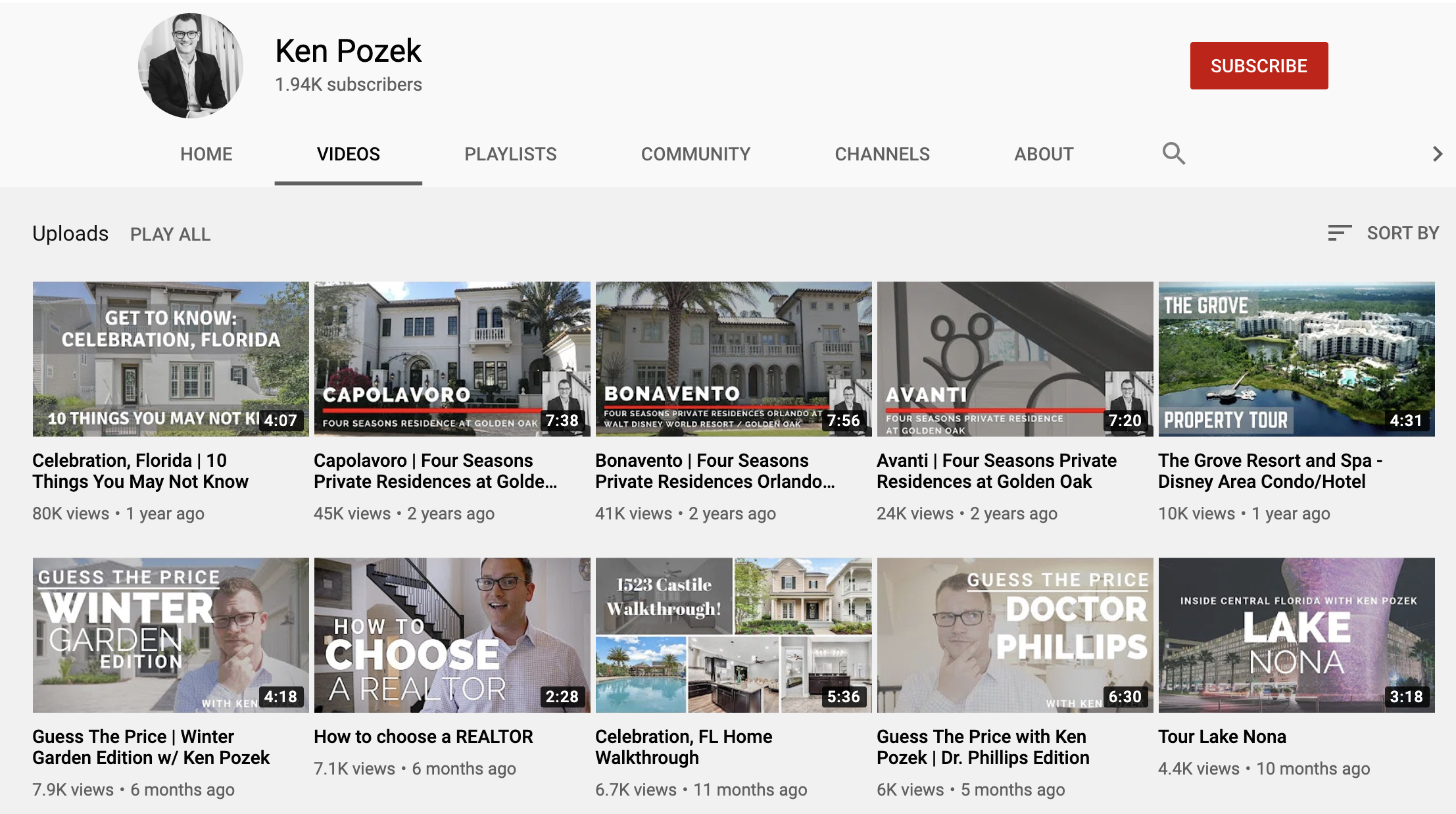 I love the first two suggestions above since you can create timely topics for everyone in your database. However, this is a powerful strategy to go after people who are "in-market" now to buy or sell. Generally, you don't send these types of videos to your entire database since they appeal only to a specific in-market audience. However, they are perfect to sit on YouTube optimized well for a niche keyword phrase to get found by someone ready to hire you. That's called an 'in-market audience'. I want to give a shout out to Ken Pozek in Orlando for this example. In Orlando, there are a lot of international buyers who want to own property in specific buildings, communities, and neighborhoods. He made video tours and posted them on YouTube, optimized for that niche keyword phrase.
Here's an example (pay attention to the super niche YouTube title):
When buyers want to get a "feel" for an area (which they can't from data-only sites like Zillow), they search for that area/neighborhood/building on YouTube. They then find your video and likely contact you. Make a list of every building, community, and neighborhood in your town, then make a "tour video" of it. You'll likely get buyers in this case contacting you to do business from search engines. Best of all, they will be ready to buy or sell since they are "in-market".
4. Question and Answer
This is my go-to strategy. Start writing down questions customers ask and, well, answer them. Google "real estate FAQ" - or whatever your profession is. There's your list of topics! Also, think about questions people ask you now during your normal course of business. Answer them! Dave Ramsey and Gary Vaynerchuck have done really well with the Q&A strategy; they are exceptional role models. Above is a Q&A video answering the question "How do I hire a telemarketer to generate seller leads?". This is exactly how it should be assembled for maximum impact with a teaser, intro, story, content, and outro/end-card (I'll cover this in a later message to you).
5. Keep it 90% personal

Finally, think about sending out something mostly personal. A great strategy is to share what you're listening to, what you're watching, what you just bought, what you're reading, what you're working on and more. The goal is people to get to know you as a person. Above is an email example Tristan Ahumada sent to his database I wanted to share with his permission. It's a strategy you can model, too. Make sure you still leave in a call to action for people to do business with you, as Tristan did here.
If you want help planning video topics your customers want - with the right keywords - so you get business, talk to us. It's a part of our build process to make sure you write a one-year content plan upfront. Ideally, your content plan is a blend of all 5 strategies above, with your foundation of the Q&A videos which are simple and quick to make.
Here to help when you need it. Stay safe.

Frank Klesitz, CEO
Vyral Marketing