Ask the people you know to share your video with their database. Put your video behind a landing page to watch it. This will help you generate more leads. The very first question on the form is "Who shared this video with you?" so you can track the business. If you have a sales team, ask them to send an email out to their database to watch it. Ask your vendor partners or complementary businesses to do the same. You can even ask your customers to share. This is true "viral marketing" – it's not just about sending videos to your database, it's about getting others who have the audience you want to promote you to their database, too. Ask them to share it on social media and any groups they belong as well. Simply redirect to your video blog post upon submission.
Here is an example email for an affiliate to send to their database:
FROM: Salesperson Name
SUBJECT: Home selling video
Friends, clients and family -
As you know, I make a living selling real estate here in Utah and the market has changed significantly.
Here's a video my business partner made on the 3 things you must absolutely know before selling your Utah home in 2023.
I invite you to watch it if you're thinking of selling this year:
https://homesellingvideo.paperform.co/
If you have any questions call me at 555-555-5555 or just reply to this email.
Salesperson Name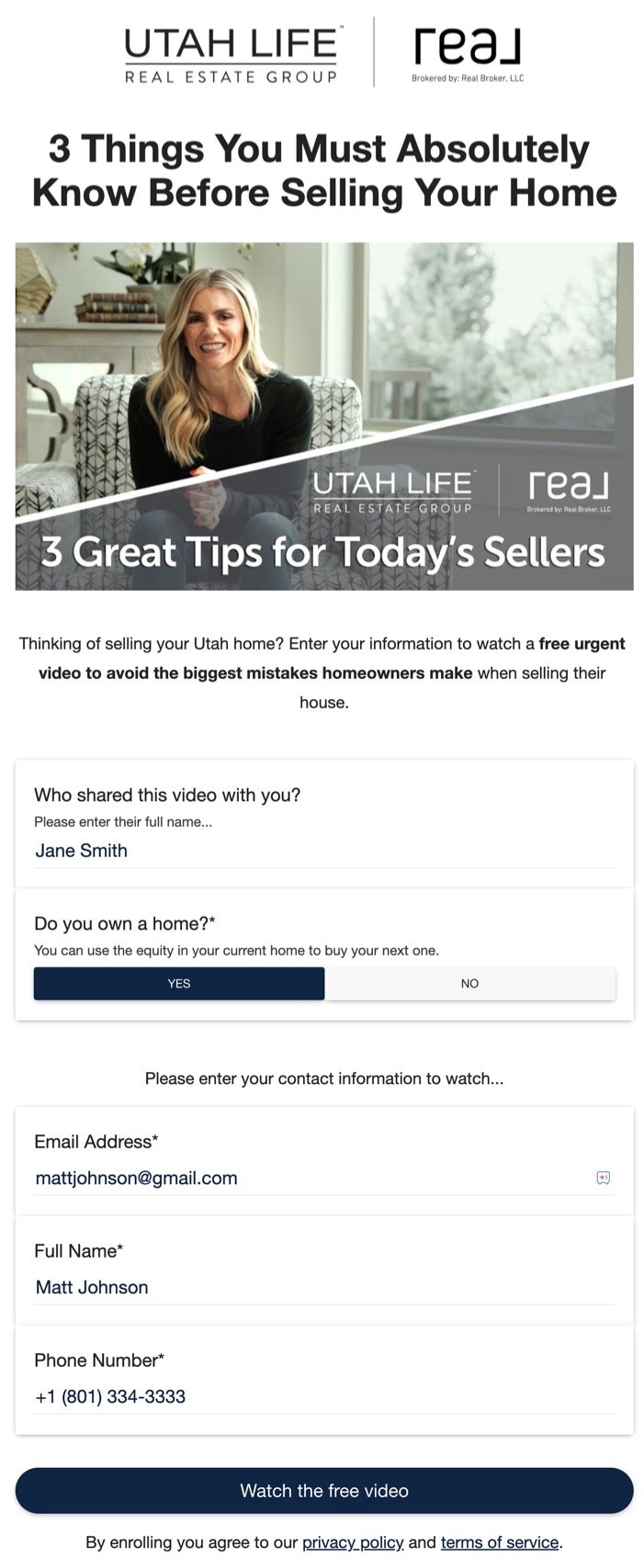 Social Media Sharing Settings