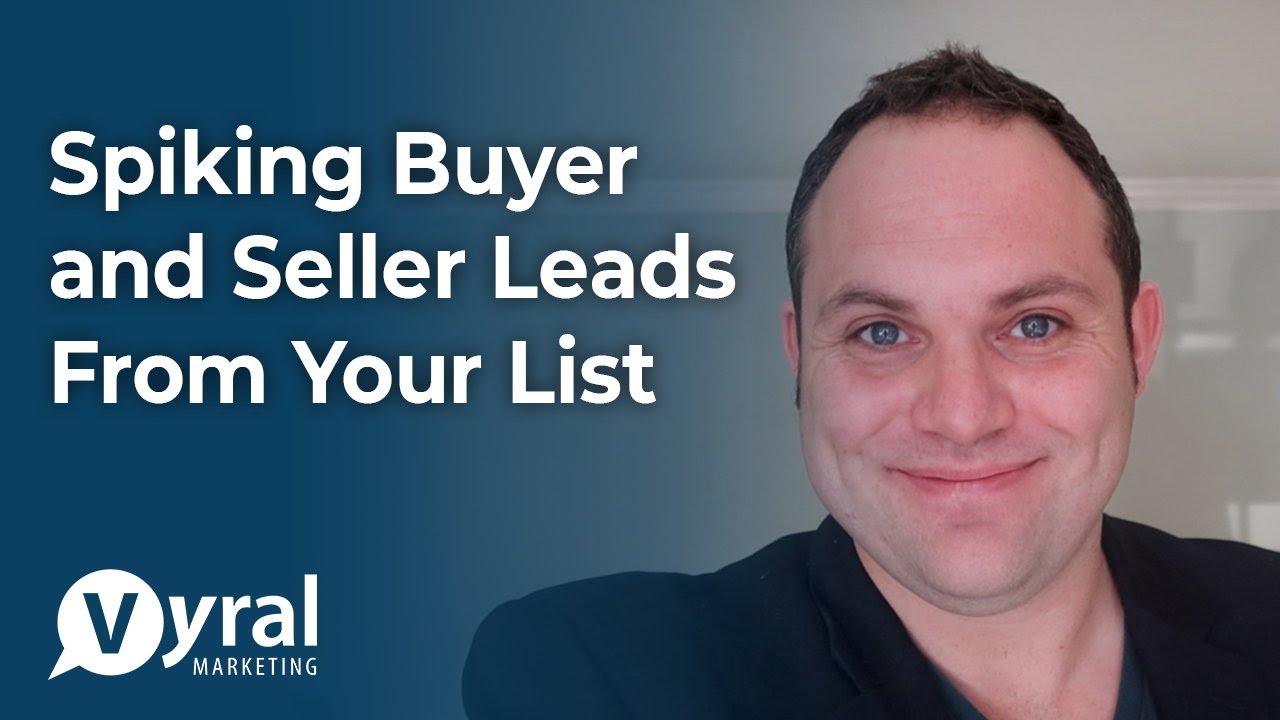 Join me for our Vyral Marketing Classroom on May 24 at noon PST. I'll share six lead-generation messages you can copy and paste to send to your database for a response.
Clients and friends,
I've been teaching a marketing class live every week on Mondays for our clients.
It's designed to help you get the most from your existing database to sell more houses.
We're about ⅔ of the way through this semester and we're coming up on Module #5: Lead-Generation Offers.
Here are the specific lessons:
May 24: How to spike buyer and seller leads from your list
May 31: How to pack homeowners into seller workshops
June 7: How to find new hires and recruits in your database
June 14: Hiring an appointment setter to call your database
I'd love for you to attend the next four lessons, especially since they are our most popular.
Specifically, I'm going to share six direct-offer, lead-generation messages with you to send to your database. They are:
Free home value report recommendation
Free instant cash offer
Search all homes for sale
Top 5 best homes to buy now
Free home selling workshop
What will my home rent for?
We're giving away a free prize (bonus)
I have one page of copy pre-written for you for each offer.
We recommend you send one of these to your database—linking back to a landing page to generate leads for you to call every month or so—on top of your two educational videos a month on our Vyral Marketing Plan.
Our classroom is recorded for clients (on a membership site). However, if you are thinking of hiring us and you're a rainmaker in real estate, we invite you to attend live for free.
You can register here if you have not already.
This one lesson will help you bring in additional business quite quickly. Imagine if you partnered with other agents in your market who are not working their database and just sent these messages to their list in return for paying them a 20% referral fee (my go-to strategy).
These direct offer messages also work great for Facebook ads, radio ads, or any media you would use to generate a response from someone interested in buying or selling a home.
See you in class,

Frank Klesitz

P.S. My wife Katy is teaching a workshop with Linda McKissack if you're interested in buying rental properties at scale. You'll need at least a $500k line of credit at a bank if you want to follow the same strategy. You can learn more about it here: www.holdbookworkshop.com
------
A few extra resources:
Vyral Marketing Newsletter: Free weekly e-newsletter subscription to see what videos are working for our clients, top three best topics, hot news stories, examples, and more.


Official Video Marketing Plan: Get a free copy of our Official Video Marketing Plan. You'll learn how to reconnect with your neglected past clients, sphere, and lead database.


Vyral Marketing Classroom: Register to attend our live Vyral Marketing Classroom for free. You'll learn how to get the most of your marketing with us to sell more houses.


One-on-One Strategy Call: Book a free, one-on-one marketing strategy call with our co-founder John McMillan and get a 90-day money-back guarantee if you hire us.


Real Estate Agent Recruiting: Learn more about our six-month special implementation project to help you recruit agents to your team or brokerage without a single cold call. Starts July 2021.