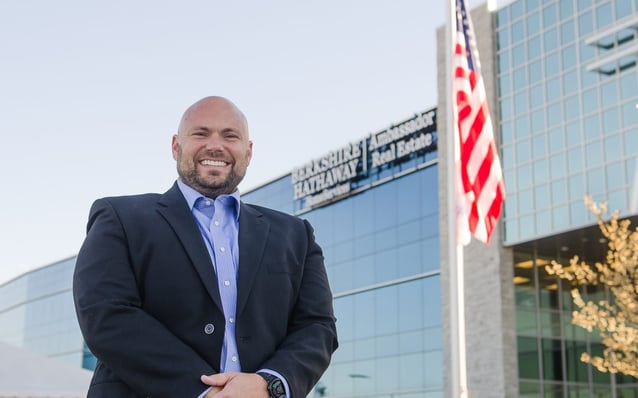 Clients and friends,
If you're thinking about increasing your recruiting efforts in 2019, I just got off the phone yesterday with Vyral Client Jeff Cohn who runs the #1 team in Nebraska with his plan.
I wanted to share it with you.
What's great about it is he's taking our core done-for-you video marketing plan to stay in better touch with his homeowner/past client/sphere database and applying it to publishing agent training videos.
He wants to attract agents to his in-office trainings, and then to one-on-one meetings.
"This is how I plan to grow from 40 to 80 agents in 2019 on my team" Jeff says.
I have a whole "add-on" project, by the way, that starts January 2019. It's six months long with class one-hour a week in a small group of 8 clients over Zoom – here are more details on that.
We also start again our 4-month Business Sponsor project in January 2019 to help you zero-cost your marketing from local businesses, which Jeff does as well. Here are details on that project.
(Email me frank@getvyral.com if you're interested in either project and I'll send you an example).
Jeff's goal is to add 3 new agents a month to his team.
To do this, he first started "Omaha's Elite Real Estate Mastermind" Facebook page as a public service of giving back to agents in the MLS with his best tips and to share ideas among everyone for free.
The key is it's totally unbranded. This way agents across all brokerage brands feel comfortable liking it. He can also advertise it on Facebook to all local agents. You can't do that with a Facebook group.
It's also easier to promote it to agents in his brokerage since he's not directly "recruiting".
No recruiting messages are posted, ever. He only posts training videos, interviews, and invites to his in-office agent training events that are free to everyone, across all brands, to attend.
The page only has 777 likes, but those are real local agents. His assistant sent a personal email to every agent in the MLS to invite them to like the page. The likes are legit and real, which is key.
A lot of people are faking it and scamming you.
We're finishing up now launching Jeff's updated Omaha Real Estate Agent Training Video Blog. That's where we will put his agent training videos, along with what it's like to work on his team.
This is what his agent training website will look like when it's done:
(This is Vyral Client Jennie Wolek's website who is doing a great job at training agents, nationally).
https://yourjourneywithjennie.com/
A few other cool tips I want to share from my call with him…
Jeff

puts a link to his Facebook page in every listing on the MLS and in the Dotloop transaction so agent

s

on the other side see it.

(

Make sure it's okay to do that in your MLS before you do the same

)

.

His assistant sends a handwritten note to every agent on the other side after the transaction it's complete.

His sales manager asks every agent in their weekly meeting who they should invite to the next in-office training

. Jeff then

personally reaches out to invite them after an introduction.
If you have any questions about setting up a marketing funnel for recruiting, or how to stay in better touch with your database with helpful videos so more people call you to list their home, I'm here.
Email me frank@getvyral.com.
Frank