Advanced Client Journey - Jeff Quintin (Ocean City, NJ) | Real Estate Agent
Get Jeff's video marketing plan to boost sales from his database
Want to start your own marketing journey?
FRANK'S NOTES: I met with Jeff today and we worked on the "sizzle intro reel" for each of his 4 new shows (he will publish one episode a month of each show). We wrote the script for each voice over, discussed music to pick, and then how to get a bunch of videos and photos to use for the intro when we bring it all together in editing. I share a few good examples from Tom Ferry and Kyle Whissel about how they made their intro reels, too, to model our approach.
He got all his logos done for each show this week that look great!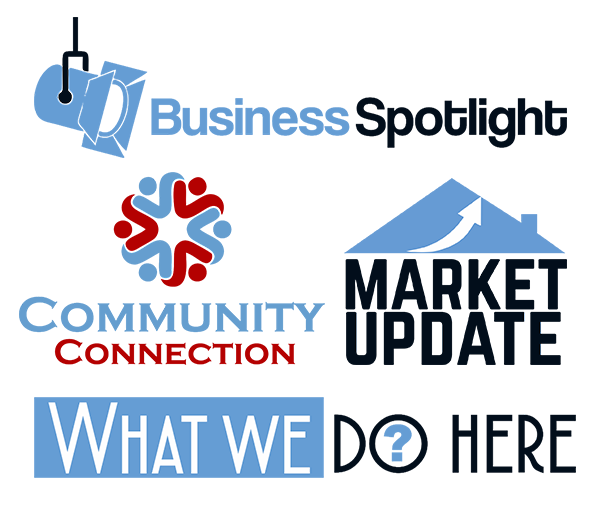 Here is the voice over script he's going to record into his iPhone with a microphone for each show:
Business Spotlight. I'm Jeff Quintin a Realtor for over 25 years and I'm constantly out in the community. Join me as I go into town to meet local businesses and see what they are all about. I'm Jeff Quintin with the Quintin Group and this is Business Spotlight.
Market Update. Home prices are always changing in our community. As a busy Realtor for over 25 years I know what's happening with your home's value. I'm Jeff Quintin with the Quintin Group and this is your Market Update.
Community Connection. After 25 years as a Realtor I've met some great people in our community, and I'd like for you to meet them too. Join me and get better connected with who's up to interesting things. I'm Jeff Quintin with the Quintin Group and this is Community Connection.
What We Do Here. At 19 years old I got into real estate by calling names in the white pages. 25 years later I know what it takes to sell homes. Join me as I show you how we do it day in and day out. I'm Jeff Quintin with the Quintin Group and this What We Do Here.
His assignment this week is to
1. Record the voice over for each show - send me the audio file uncompressed ideally as a WAV file. You'll likely have to download it from the phone and send it to me as an attachment over email using your computer - if you send it to me over your phone it will likely compress the file and I won't be able to use it.
2. Pick the music clip to use for each sizzle reel (PremiumBeat.com, or try BeatPort.com if you're risky and more fun!). Send me links to the songs you like. I just need a 10 second part of the clip. You can use 4 different songs, or 4 different parts from one song, or a mixture of both.
3. Buy the DJI Osmo Mobile and get 100+ photos and video shots of everything possible we can use to create a powerful sizzle intro reel by next week. Put it all in a Google Drive folder and share with me. Have fun!
4. Meet with your new high school video assistant to discuss how he plans on shooting videos while keeping it very simple so it can scale to your expansion partners.
Join us for the next client meeting LIVE on Facebook
ABOUT JEFF: Jeff Quintin has been selling real estate for over 20 years. He's sold close to $1 billion dollars in real estate and, by every measurement, he is a "7th Level" Million Dollar Real Estate Agent. He's expanding into new markets outside his home in Ocean City, NJ (such as Philadelphia) and now needs to create more consistent and purposeful marketing content to back up his agents. He wants to be in front of his database and target markets all the time with engaging video and social media so they associate his firm as the preeminent helpful real estate professionals in the community. He then wants to scale his approach. Each of his expansion team members will model what Jeff does in their markets. His "hub" will provide the marketing support for those agents to succeed.

Client Journeys is a series where we meet weekly with a client to help them fully implement the Vyral Marketing Plan we teach in our 3 hour workshop. We broadcast each meeting live on Facebook. You'll hear their desires, struggles, challenges, successes, and of course marketing tactics as they build and improve communication with their database for more business. We organize Client Journeys into three categories, so you can follow clients in your business stage. (1) ADVANCED JOURNEY – Highly leveraged professionals focused on strategy, recruiting, team building, and marketing. (2) INTERMEDIATE JOURNEY – Successful rainmakers who work with many clients and have minimal time for marketing. (3) BEGINNER JOURNEY – Those just starting their marketing journey beyond cold calling and referrals. Join us as we personally guide a client on their journey to results. Watch all past shows on Facebook or on our website.