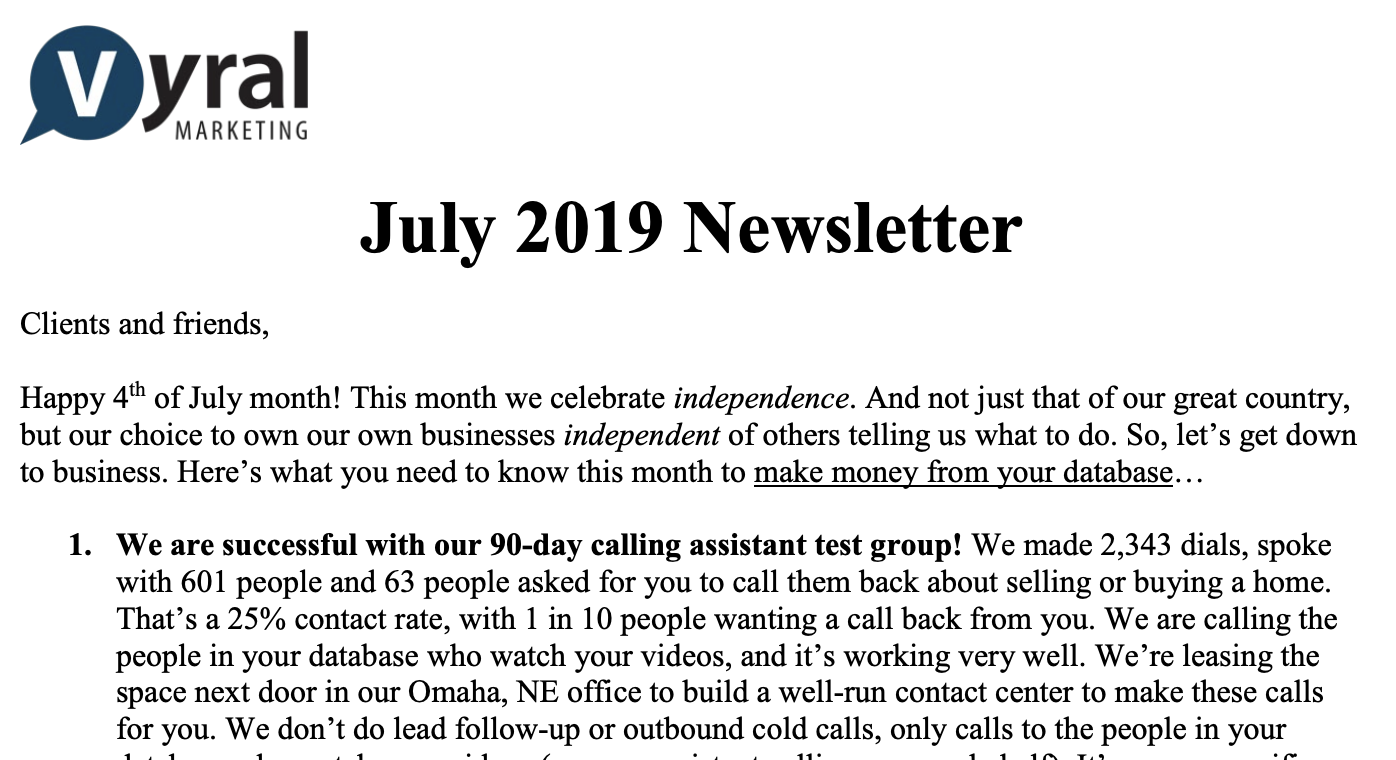 It's up! Here's our newsletter for July 2019.
Here's what you'll learn...
Dial/contact/lead results from our 90 day calling assistant test group
Next 6 month recruiting project "add-on" starts July 22
I'm looking for 12 volunteers for our Deluxe Marketing Guidance "add-on" with me (it's free)
Make sure to read the notes from my time with Dan Kennedy last month
Our next mastermind is in San Diego September 26-28th
A story about asking for emails after every phone call; and the results
Updated results on the Summer 2019 Guaranteed offer direct offer email
Real estate events we'll be at coming up (Jeff Glover, Inman, Mega Camp, etc)
Get a free hour with me for referrals
Interview with Vyral Client Dan Beer on how he sold 303 homes in San Diego
Interview with Kevin Kauffman on working your database for business
Enjoy!
Frank Klesitz