Clients and friends,
I want to give you a quick update on the results of our new calling add-on service.
https://www.getvyral.com/calling
We've been calling the people who click the links in your videos since April.
We made 10,442 attempts
We spoke to 2,515 people
We found 126 people who want to buy or sell in a year (nurtures)
We found 178 people who want a call back now to buy or sell
That means…
We speak to 24% of the people we call and every 14 or so people we speak to want a call back to buy or sell a home right now.
These are great numbers.
The cost of the calling add-on is only $175 a month. It's the best ROI in the business, hands down.
We give this to you free for 30 days. That way you know if it's worth paying to call the people who watch your videos and click your "call to action" links in your emails. For most of you, it's worth it.
Here's what the calls sound like (listen to Scott make the calls live):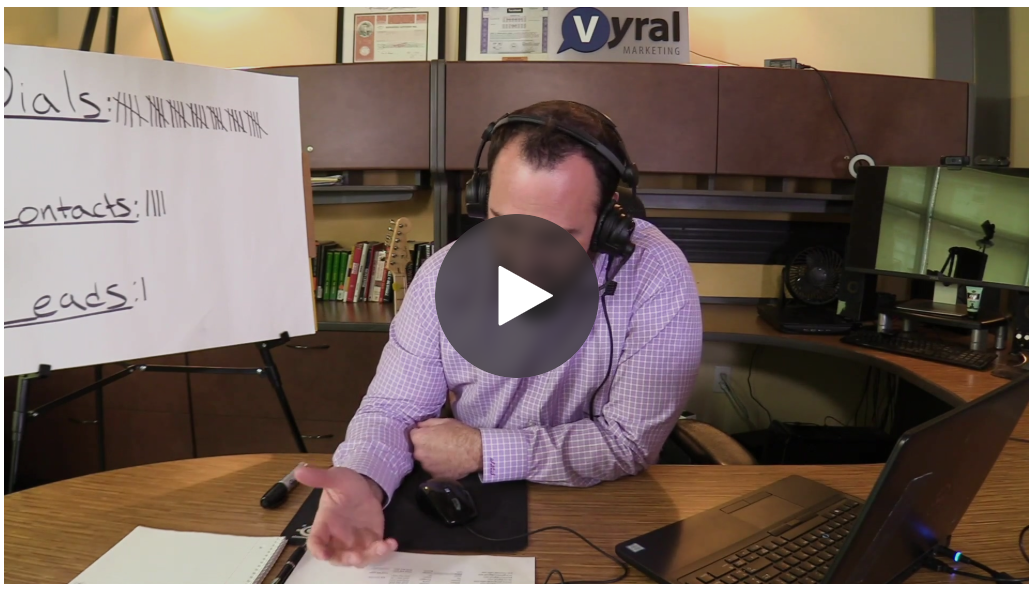 If you're interested in getting your database called, let us know.
On a side note, I was asked to participate as an "innovator of the year" competition. I responded that we recently added a print newsletter and phone calls to our core service.
I have not heard back. 😉

Frank Klesitz
P.S. Our next Mastermind Club meeting is in San Diego November 14-15th. We have room for 25 people. Let me know if you'd like to join us.