Real Estate clients and friends,
You're invited to a live discussion with my friend Todd Tramonte who just completed his book "5 Lies That Will Ruin Your Real Estate Career."
You can watch the full replay of the webinar here:
Todd asked me to write an excerpt for his book – which I did…thank you Todd!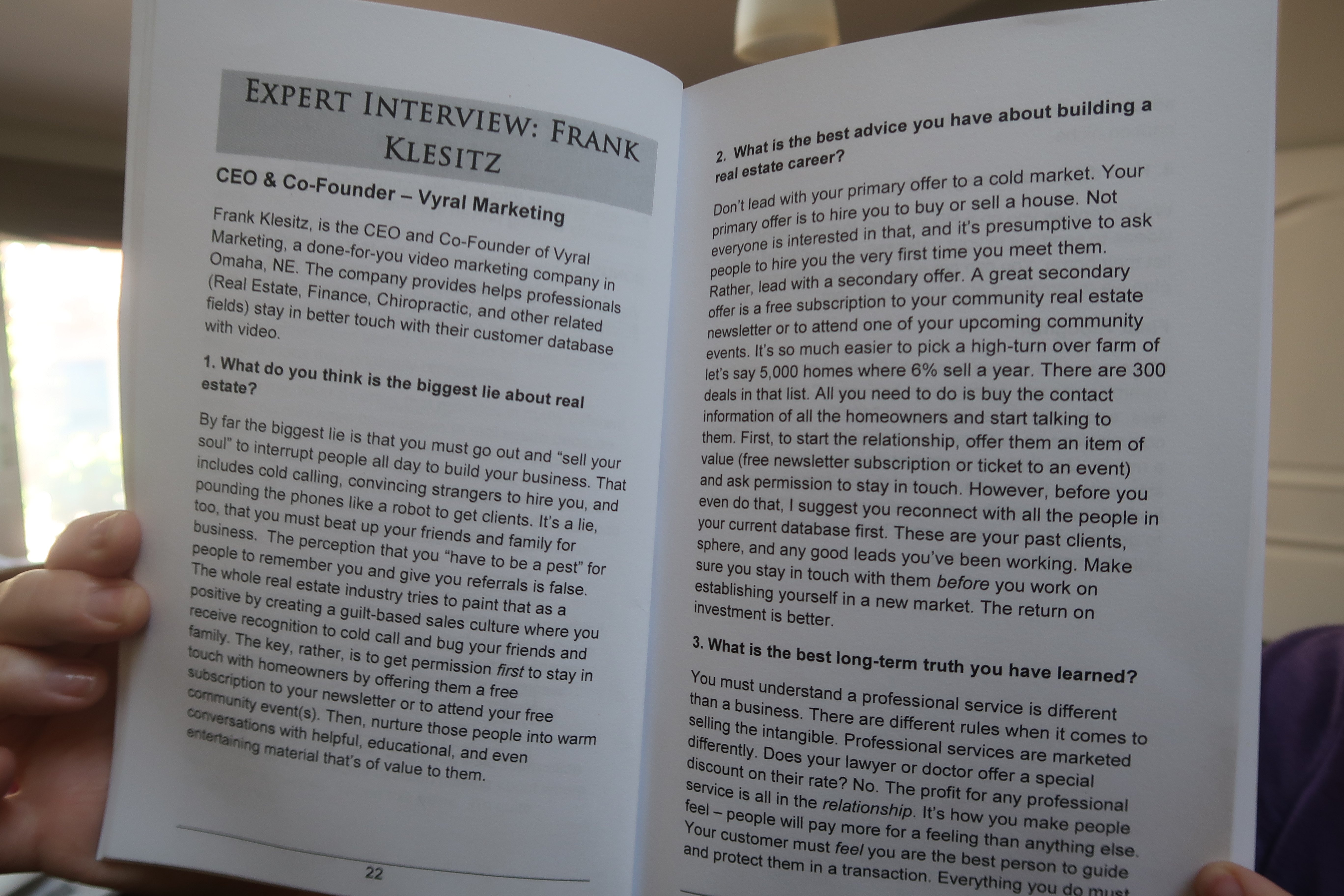 There are three questions I answer:
What do you think is the biggest lie about real estate?
What is the best advice you have about building a real estate career?
What is the best long-term truth you have learned?
In short, it's my answer to how I would sell real estate if I started a team today.
First, I would pick a high turn over farm of 5,000 homeowners and buy their contact information.
Then, I would invite them all to community events and to subscribe to my local community real estate video blog all paid for by sponsors. I would include all my past clients and sphere on it, too.
This would build the relationship and establish my presence/authority in a target market.
I would then make offers to my permission-based database to search for homes on my website, to ask me what their home is worth, and to call me for guidance on any real estate decision.
If you want to sell homes without feeling like a pest, this webinar is for you. With great marketing, you'll instead be the guest. That's what education-based marketing does for you, ideally with video.
We'll go in-depth on how to implement our Official Video Marketing Plan to help you get more people in your database to call you to list their home. We'll cover how to build your database, too.
You can get a copy of that plan here.
I invite you to join us for this free webinar – nothing is being sold. You can get a copy of Todd's new book on Amazon.com.
See you on the webinar!
Frank