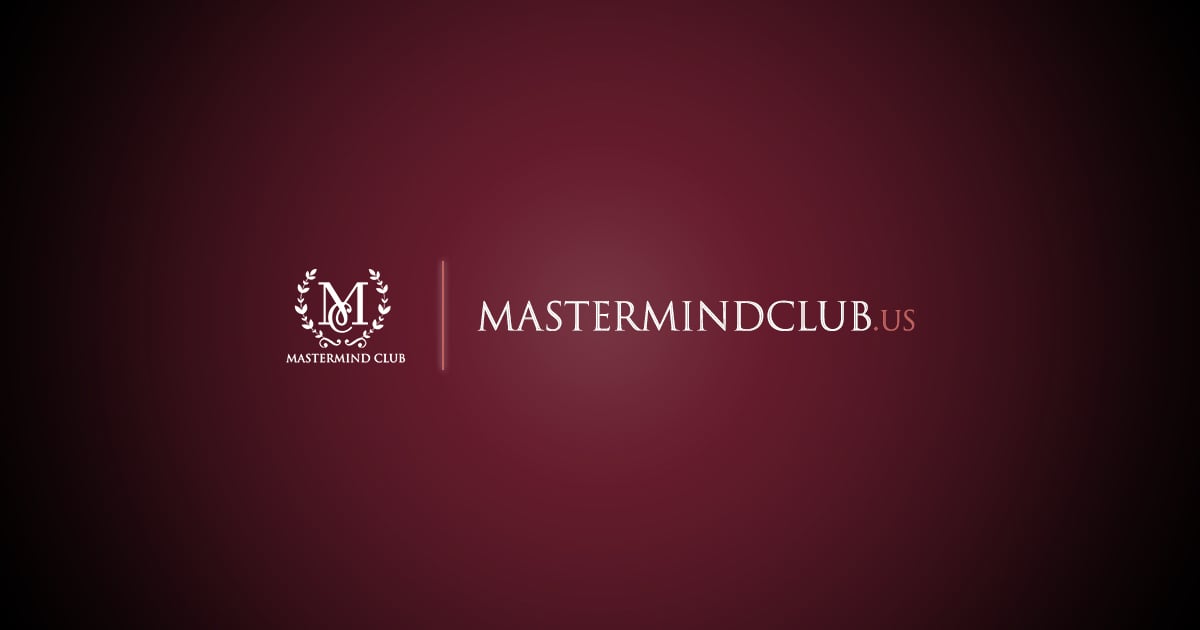 Real estate clients and friends,
Thanks for all your feedback on what you want in a great mastermind.
Here it is - we're live!
We spoke with hundreds of clients and industry leaders (no joke) to ask what you want for the "perfect" mastermind model.
Our "Vyral Marketing Mastermind" is now "Mastermind Club™".
The purpose of Mastermind Club is to create meaningful connections via trust and vulnerability to grow your real estate business with ease in a way that makes you happy.
Our vision for it is to be the most helpful mastermind in the industry.
The entire mastermind plan is on the website above with the agenda for our 2-day meetings, monthly learning groups, the book club, box of stuff, admission process, annual fun trip, family days, monthly office tours, weekly insights, and more.
A few of our featured members include:
Greg Harrelson - 2,761 Homes Sold / $14.4 Million GCI / $509 Million Volume

Chris Watters - 542 Homes Sold / $5.1 Million GCI / $164 Million Volume

Adrienne Lally & Attilio Leonardi - 172 Homes Sold / $2.5 Million GCI / $96 Million Volume

Jeff Cohn - 650 Homes Sold / $3 Million GCI / $125 Million Volume

Spring Bengtzen - 198 Homes Sold / $1.5 Million GCI / $55 Million Volume

Kyle Whissel - 336 Homes Sold / $4.9 Million GCI / $191 Million Volume

Goran & Lisa Forss - 486 homes sold / $5.0 Million GCI / $203 Million Volume

Kristan Cole - 711 homes sold / $5.4 Million GCI / $193 Million Volume
You're invited to apply to join us for our complimentary preview meeting for 25 agents in San Diego on March 21-22. We just charge a fee to break even on the room and food.
Our inaugural meeting is scheduled for May 9-10 in San Diego, too.
If you have questions, or you'd like to submit your interest to apply, contact scott@getvyral.com who is full time in charge of organizing our group.
Mastermind Club™ is a subsidiary of Vyral Marketing. It runs totally separate from Vyral Marketing. I provide facilitation during our meetings to draw the best out of everyone in the room.
Please take a minute and check it out - it's the most unique mastermind structure you'll find in the real estate industry today, I'm confident in that.
The page is long. It will likely answer every single question you have about it.
P.S. In the coming weeks I'll have a message to you about our Official Lender Co-Advertising Program where we worked with a RESPA attorney and a 3rd party valuation firm to include your lender in your Vyral Marketing Plan (if you're a real estate agent). You can ask for $225 a month from your lender with minimal risk to off-set your fee with us. I'll also have examples to share on how we'll update your videos on Facebook as 30 second trailers, formatted as a square, with readable text. We're also testing the concept of calling and messaging all the people in your database who click the links in your emails as your assistant reaching out with a message of the month to start conversations for feedback, referrals, and/or appointments. Stay tuned!