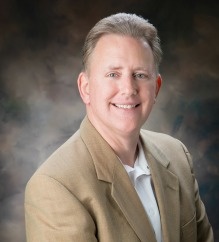 Lindsay: How did you hear about us?
John: Through Real Geeks. I saw Frank do an interview with—I think the guy's name was Jeff—and that's where he said he was from Vyral Marketing. He didn't really go into it but I looked him up and that's how I found out about it.
Lindsay: What motivated you to call us?
John: After I went to the site and saw the testimonials and watched some of the other agents speaking and read the blogs and stuff like that and saw some of the sites. It was just incredibly professional.
Lindsay: Summarize where you're at with your business.
John: I would say that I started as a brand-new agent in January.
Lindsay: What are your business goals?
John: I want to build my business to a point where I earn $250,000 a year in gross commissions. Obviously I'm just starting, but I reached that pinnacle a couple of times as a loan officer so I think I can do it as an agent. I think with the tools available today, if you just focus on the right things, eventually I'm going to get there.
Lindsay: How many people are in your database?
John: Probably about 100.
Lindsay: How many of those people do you truly know?
John: I'd probably say about half.
Lindsay: Are you doing anything to market to that database?
John: I was going to do a newsletter thing until I saw this and decided to do this.
Lindsay: Why did you end up hiring us? Why not do this yourself?
John: I don't have the expertise, and I don't really want the time. I don't want to be a video editor. I want to be a real estate consultant or salesperson, whatever you want to call it.
Lindsay: What results are you expecting?
John: To do what Frank said. To provide good quality educational videos that are going to attract people and help you grow your base and eventually lead you to more referrals and business and more money.
Lindsay: What does success look like to you?
John: Just being able to do what I want when I want it.
Lindsay: What would you say is your personality type?
John: I don't know—I guess I'm pretty laid back. I'm not super aggressive or hyper. I'm pretty even-keeled; whether things are going bad or going great, I'm pretty much the same person.
Lindsay: How do you like to be communicated with?
John: I like texting. It's quick, it's fast, and you can do it whenever you get the time. To me, I text more than I do anything else.
Lindsay: Who should we thank for your business?
John: Real Geeks.