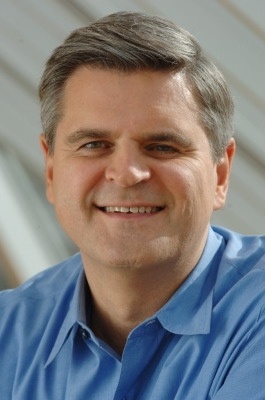 Lindsay: How did you hear about us?

Steve: Through Charlie Epstein.

Lindsay: What motivated you to call us?

Steve: The desire to get busier.

Lindsay: Summarize where you're at with your business.

Steve: We're in a growth phase.

Lindsay: What are some of your business goals?

Steve: To make more money.

Lindsay: How many people are in your database?

Steve: I think we've got 1,500, then we have 300 who we have physically met at one of our events. We have stats on those 1,500. I know why we're contacting them. They have a 401k plan with an employee size and a balance that's right in our wheelhouse. We haven't met them, but we have stats on them and those stats are pretty powerful.

Lindsay: What are you guys doing to market to that database now?

Steve: Nothing. We definitely need help in terms of scaling our marketing towards those people. That's part of the appeal of what you guys have.

Lindsay: Why did you hire us? Why not try to do this yourself?

Steve: Because I don't know anything about it.

Lindsay: What kind of results are you guys expecting?

Steve: We want really big results. We have a number of new clients we're trying to get. I think this book and Vyral Marketing are going to be very important tools to get us to that. Where we want to be at the end of the year is at $200 million in planned assets under management. We've got our work cut out for us to get there.

Lindsay: What does success look like to you?

Steve: We will identify people that are interested in the message we are delivering on the blogs and we are contacting them and converting them. If the program is as effective as I think it's going to be, we'll have a very good relationship.

Lindsay: We're working with three of you guys together. What are your personality types?

Steve: I don't know. What do you mean?

Lindsay: Introvert, extrovert. Do you like talking all the time to people? What would you say is your personality? How would you describe yourself.

Steve: Kyle, go ahead.

Kyle: I feel like it would be very difficult to be able to reach out to new clients by being an introvert. I would go as far as saying any type of sales position you have, you typically have to be an extrovert. Relative to that, if we're talking about the 16 main personality types, I'm an ENFJ.

Lindsay: How do you guys like to be communicated with? What's the best way to get ahold of you?

Steve: From an efficiency standpoint, I really like email and texting. I'm probably good with anything as long as I have availability.

Lindsay: Who should we thank for your business?

Steve: Charlie Epstein.