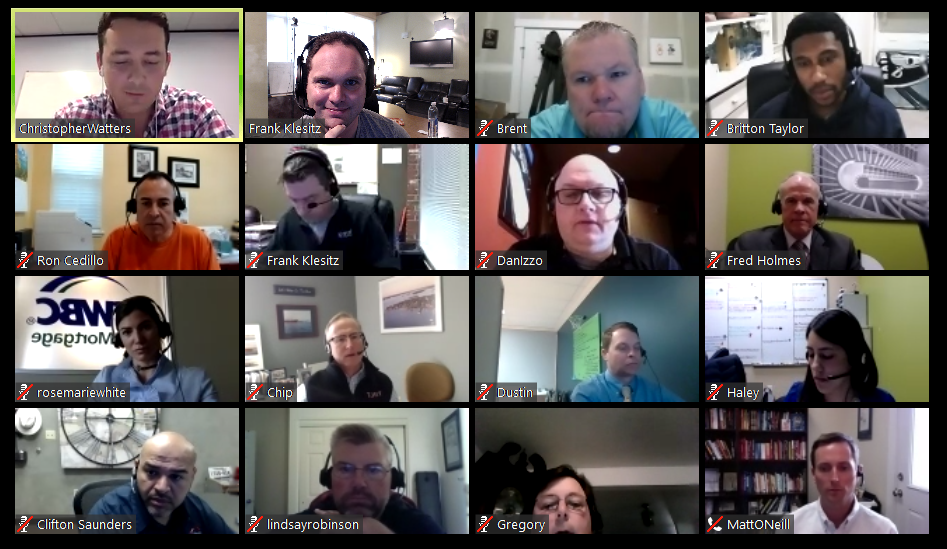 Real estate clients and friends,
We have quite a few clients who use Vyral Marketing to get a lot of sponsor money.
Vyral Client Chris Watters in Austin, TX, gets $25,000 a month in sponsor money from local businesses who want access to his database of buyers and sellers.
I'm convinced we can help even a brand new agent raise $5,000 a month to zero-cost their marketing expenses.
How to Raise $5,000/mo Sponsor Money as a Real Estate Agent
Here's an interview I did with him on how to do it.
This is one of the big reasons why he was able to scale up his team in three years to net over $1 million after expenses so he could afford the lead-generation necessary without all the risk.
This is all documented in his book, "The Million Dollar Real Estate Team", which I helped him write.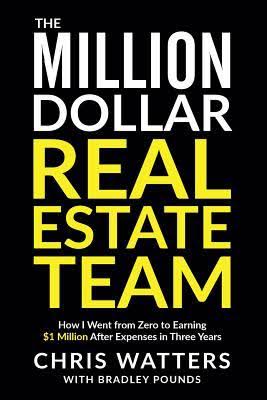 There's no reason why you can't get at least $5,000 a month in money from local businesses who would want to co-market with you in your videos, newsletter, website, video blog and more.
Use this sponsorship form to ask for the money. (Word file) It clearly explains what you'll do for them.
I've also made it simple to get the appointment. Just FedEx this letter to prospective businesses (Word file) who already spend money on marketing and have great reviews.
We'll build your prospect list and take care of all the implementation for you.
Here is a short list of high-margin local businesses who will sponsor a real estate agent.
You'll personalize your sponsor prospects, and the amount of money you ask, to your production level and market. You'll also make sure you have all the correct consumer disclosures and marketing service agreements in place to make sure you comply with all laws (RESPA) and ethics.
Roofer
Financial Advisor
Flooring
Insurance
Foundation Repair
Remodeling / Contractor
HVAC
Solar
Plumber
Moving
Alarm
Cable / Satellite
Mortgage
Title
Home Warranty
Closet Systems
Fencing

Home Builders
Septic
Mold Remediation
Siding / Windows
Painters
Dentist
Doctor
Furniture Store
Home Inspector
Car Dealer
Property Management
Probate Attorney
Bankruptcy Attorney
Divorce Attorney
Garage Flooring
Countertop
If you're in luxury real estate, Vyral Client Mike LaFido recommends you add the following industries to your list: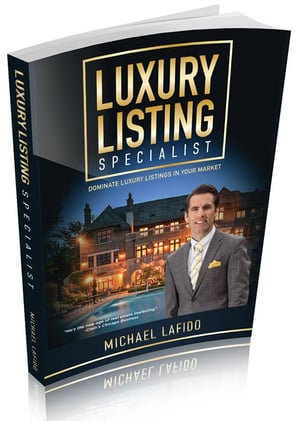 Interior Designer
Luxury Stager
Luxury Cars
Luxury Clothing / Stores
Luxury Home Improvement
Home Theater
Artwork/Jewelry/Restaurant
Mike is the author of Luxury Listing Specialist and his #1 lead source for luxury listings in his Chicago market is his Brand Ambassador program.
You just go on the appointment, show the local business owner how you can send business their way, and get the signed contract.
The point is if you're still paying for Vyral Marketing from your own funds, I don't think that's necessary - even if you're a brand-new agent without any deals yet.
It's not hard to find two local businesses to pay $275 a month each to zero-cost your fee.
"Thanks Frank for the opportunity. I am seeing some great ways to build my group up. $5k seems pretty dang easy at this point." - Sean H.
I want to do a better job of guiding you on how to get sponsor money.
It's the big, not-talked-about secret behind big teams on why they are able to buy all the leads, radio, TV, advertising and more.
You get sponsors to zero-cost your marketing and charge a transaction fee to zero-cost admin.
We're testing out a new group implementation project with a weekly class via Zoom to help you raise $5,000 a month in 16 weeks.
I asked Chris himself to teach the class with me.
You can keep this super RESPA-compliant by accepting money from businesses that are not on the settlement statement.
You'll approach car dealerships, attorneys, roofers, plumbers, painters, financial advisors and more who would sponsor you.
The real secret sauce is to bring them all together for a monthly mastermind meeting to share ideas.
Our next implementation group starts August 6th, 2018 for 16 weeks. If you're interested in this, please email me right away at frank@getvyral.com and I'll add you to the interested list and keep you updated on the students' progress in the test group of the money they are raising.
We have 20 agents in the test class right now. If you request, we'll update you on their status, what they are doing that works, and how much money they raise over the coming months.
Here's why they signed up for the Brand Ambassador project:
"I am interested in the Brand Ambassador program because I want to do more for my clients, my team and vendors I work with. I intend on doing more events and mail outs to my clients without it taking money out of my budget, It would be wonderful to have monthly to quarterly events and not having to "sell" to partners every time. I intend on investing in even more advertising to bring in more business for my team and the vendors we work with. Real estate is definitely a team sport to get it to the closing table, the hunt should be too! Thank you for this amazing opportunity!" - Ruby M.

"We know that our real estate sales have a large impact on many other businesses and it is exciting that we can plug these other local businesses into this ready-made source of more sales and revenue. We look at ourselves as marketers who happen to sell homes. We enjoy sharing what we have learned about driving business to our phones and websites. I want to share that know-how with other business people as a value-add to our relationship. This will all be such a logical next step in the growth and maturation of our business." - Fred H.

"For me the Ambassador Program.. if successful, would alleviate a lot of stress in having enough working capital to keep my lead generation at the point it's at currently and I'd be able to increase my marketing budget to bring in more leads so I can finally build the buyer agent team I'd like to implement. It's always been a constant struggle to have enough marketing budget to generate enough leads to keep myself busy... AND... still have enough leads to hand out to aggressive buyer agents. I see the Ambassador Program as a way to increase my marketing budget and finally which would finally enable me to have buyers agents on my team and keep them busy enough that they'd want to stay on as a buyers agent versus going off by themselves and essentially copy everything I've taught them. I want loyal team members and I think the best way to get those type of agents on my team is to have consistent lead gen that keeps them very busy. I'm excited to give the Ambassador program a try! Looking forward to our class on Monday thanks!" - Brent D.

"I thrive on helping others grow their business by giving them new (to them) marketing and partnering ideas. By creating a coordinated Brand Ambassador Program we will be able to hold each participant accountable to implementing all of our shared business ideas. This will help all the members of our BAP to grow, thereby showing them the value is greater than just leads. At the same time, this is a revenue stream that I have left mostly untouched. By getting $6k-$10k from this program I will be able to zero cost most of my lead generation systems. If it can grow it larger to $10k-$15k, I will be able to cover my radio and television advertising as well. Helping others to develop their businesses and increase their income while growing mine and zero costing a portion of my marketing. That's what I'm looking forward to." - Chip H.

"I want relationships. The $5k or $25k sounds amazing, but constantly being in touch B2B will be worth more long term than the monthly income. It will create a level of commitment from the vendor and vice versa. Additionally, it will benefit clients. If I am guilty of anything its being to narrowly focused on FSBO, Expireds, jl/js, and just recently thanks to Vyral, our center of influence. Looking forward to the meetings." - Jason B.

"I am excited to participate in the Brand Ambassador program. I love the idea of bringing marketing value to other small business owners in the community who do not have exposure to the proven concepts that are already tested and proven within the real estate industry and at the same time generating marketing dollars that can grow my own business. Let's do this!" - Greg S.

"Our company operates on a very skinny revenue model: 90/10 split with a $100 transaction fee. It's great for agents, and with a sufficient volume of productive agents, it's great for me. At this point, we are all operating virtually, but I've told every one of my commitment to provide a brick and mortar office when we get to 100 agents. We're halfway there. An office will enable us to do several beneficial things which we can't do right now. The most important is creating a call center where I'll hire and train several full-time employees who will call FSBO's, Expireds, and Circle calls with the intent of setting listing appointments for our agents. The benefits will be significant, including an additional revenue source for our agents and a dramatic increase in brand recognition with the enlarged listing inventory. The Brand Ambassador program will provide the funds to obtain the office and establish the call center sooner rather than later." - Frank G.

"I'm looking to increase our brand awareness through radio (which is expensive, but worth it)! I want to take that money and dominate the airwaves and create the "come list me" calls that we get without having to undercut our commissions or pay Zillow or a referral fee to some random company. Really looking to separate us from others in a unique way that the average agent can't compete with." - Ron C.

"I want to start a vendor program to increase our value to our clients. If we have vendors who are in alignment with our goals, we will be able to trust them with our client's business. Our goal is to be an indispensable resource for our clients when it comes to selecting vendors for their house. If we can consistently assist them with their houses, then we will have built a wall of value which will be impossible for our competition to overcome. The vendors will benefit because a referral from us will carry more weight and bring the vendor into our circle of trust." - Dan I.

"Thank you for this opportunity. I hope to achieve a much stronger and larger brand ambassador program that will help create a core group that we can refer business within the group. In addition to creating a larger base of vendor income, I want to help build a strong mastermind to help share and grow everyone's business. I believe there needs to be value not only for business referrals, but also from overall business growth and improvement. My pain is that I receive very little vendor contribution, but there is also no structure or organization to my current vendor program. Currently, I only have a lender partner that contributes to my program. I am excited to learn the systems and value needed to grow a larger and strong Ambassador program." - Sean H.

"I want to be in the brand ambassador program to help fuel our marketing dollars and drive profitability to our business." - Matt O.

"As real estate agents, we provide a tremendous amount of value to both clients and vendors in making connections for different services related to real estate. I'd like a systematized approach of monetizing the value to vendors, and creating a program that helps them market their business to our consumer base…I just don't know where to get started! Getting that plan in place would mean we have more resources for marketing, and we continue to position ourselves as the experts that people turn to when they have real estate needs." - Misty S.

"Being new to our Area and me being a new agent, my wife and I have struggled to build momentum in our business. It's clear how this program will be a game changer for us. I can only imagine what several thousand dollars a month will do to our marketing plan. I'm grateful to be part of the Beta Test Group and have Chris Watters walk with us on this Journey. Thank you all." - Lindsay and Jen R.

"The reason why I wanted to start a Brand Ambassador program is that I have a passion for business and giving value to others. Creating strategic relationships/alliances to help others grow while I grow has always been appealing to me. I attempted to create a similar program myself but didn't have the guidance or system to make it work. That's when I ran into Frank's video with Chris Watters and found out about the Brand Ambassador program. When I heard Vyral was creating a way to help individuals create a program, I had to take advantage of the opportunity! Also, only being two years in the real estate business, I wanted to create a list of vendors who I could trust to take care of my clients at a high level and I believe this program will help me do just that." - Britton T.
We'll start the next "Brand Ambassador" class in August. This means you are the "brand ambassador" so to speak for local businesses to your database of buyers, sellers, and homeowners in the area.
If you're interested in staying updated on this let me know.
In addition to our group project to help you implement a recruiting marketing plan (which is going great, by the way-more details on that soon), this is the next thing we can help you do to maximize your results on the Vyral Marketing Plan.
Sincerely,

Frank Klesitz, CEO
Vyral Marketing