"At that point, we were starting to look at other things and at that point I also was, when I was getting exposure to the other people I was talking about, the people I was referencing the ones who were expansive thinkers, right? The thought leaders in my life, my closest inner circle, cause you're the average of most of the people you spend your time with. So, I was with those people. They were helping me expand and once I was doing that, that's when I heard about Vyral. That's when I plugged into Vyral and I thought, you know what? I understand that that's an additional expense, but it's not an expense, it's an investment. Once I was able to get my arms around that and understand the inherent value that you guys brought and other solutions as well, I was able to really get behind it and feel good about it every month."

Want the results you see above?
Get The Video Marketing Plan
Vyral Client Randy Plaice has been selling real estate in the greater LA area since 2009. He is growing very rapidly this year. He's working to scale up his team and grow his database communication systems to generate leads that are not 100% tied to his time.
Learn what Randy is doing to bring on more marketing systems and people - while keeping it profitable (very challenging) - as he "scales up" to someday get paid for what he owns, not what he does. Join us for a live Google Hangout to learn how you too can scale your real estate team with database and video marketing systems to stay in touch with more people when you move beyond the responsibilities of a solo real estate agent to business owner and team leader.
We're also going to talk about how to create more interesting content by thinking like a journalist beyond the 2 educational Q&A videos a month to help build your brand as a celebrity in your market. You'll also see the video equipment we recommend when you want to step up your video game.
Example YouTube Channel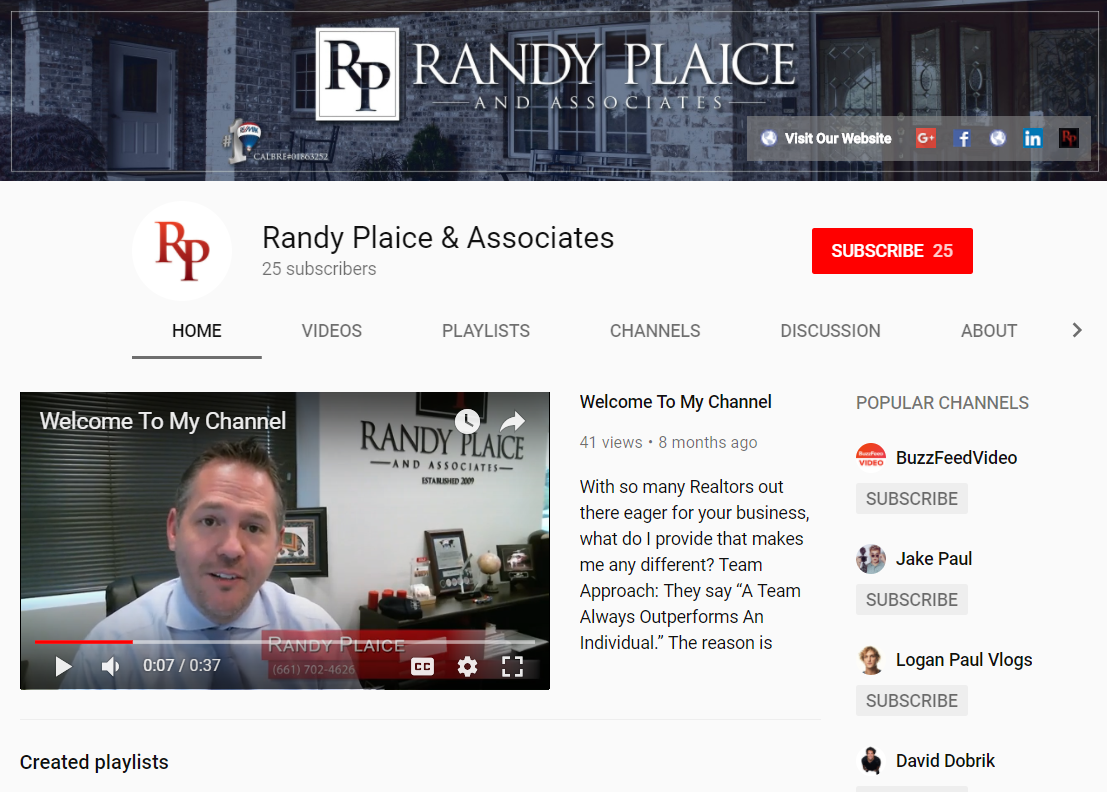 Example YouTube Video
Example Blog Article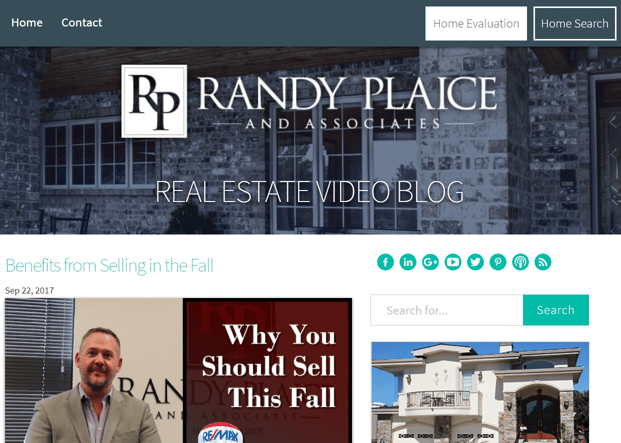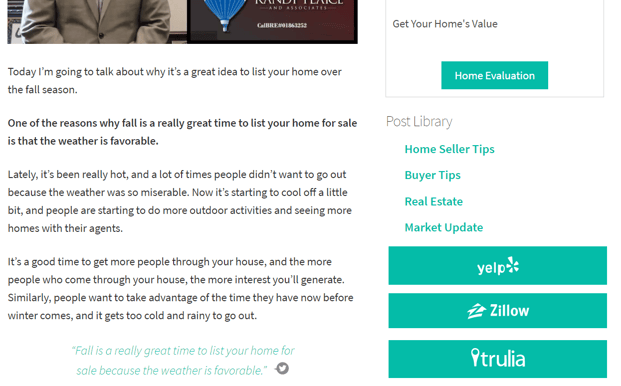 Example Facebook Post