Here is an interview with Vyral Client Jay Day on his real estate Facebook advertising strategy - he's working with us on our Facebook Advertising Premier Service.
· Sold 700 homes in Maryland, Northern Virginia, and Southwestern Pennsylvania
· Has been in business for 12 years
· He pays $1000 for 1 TV commercial in his market
· Social media was not too pricy to take a risk
· It was $9000 a month just to do 1 radio station, so he wanted to see what he would get on social media
· He got more recognition, pages likes, and more people were seeing him
· We set up remarketing on his website, no forced registration on his website
· We target people who like the local radio personalities who endorse him
· He creates ads (success stories) when he sells homes quickly and boosts it to the area and zip codes where he wants to be in and in areas where people are frustrated and homes are not selling
· Rent vs. Buy and Low interest rate ads work well in partnership with a mortgage lender
· Currently spending about $2500-3000 a month on Facebook advertising – which must be kept in context of what it costs to reach people on traditional media, which is not as targeted. Started with $500 a month, worked his way up to that cost
· He can track directs leads from his mortgage ads for measuring direct ROI from the ads
· "It's the new farming – I need to stay in front of them so they come to me."
· Spends about $1-1.50 day promoting listings, he stopped for 45 days and showings went down. Listings were not getting shown by other agents. They turned it back on and they got 6-7 showing a week, and that was the only thing that changed.
· "No one is going to say they saw you on Facebook, that's the reality - even when I do direct response, they don't remember."
· Jay calls us all the time to try different messaging and ads since he knows the market. "I have to be the brain that comes up with the ad [since I know my market].
· "Think about what catches your eye when you look at social media – be creative and don't do what everyone else is doing, be creative."
· See more at www.DayHomeTeam.com
Jay's Example Real Estate Facebook Ads
Listing Ads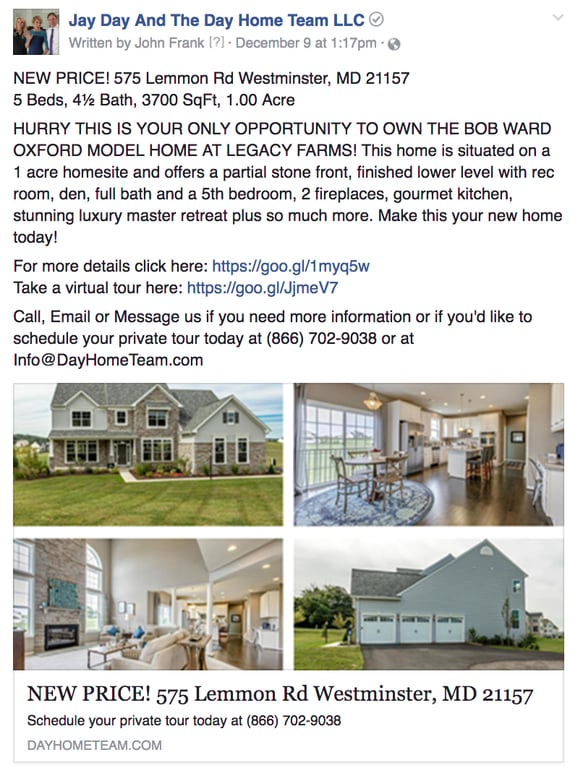 Just Sold Ads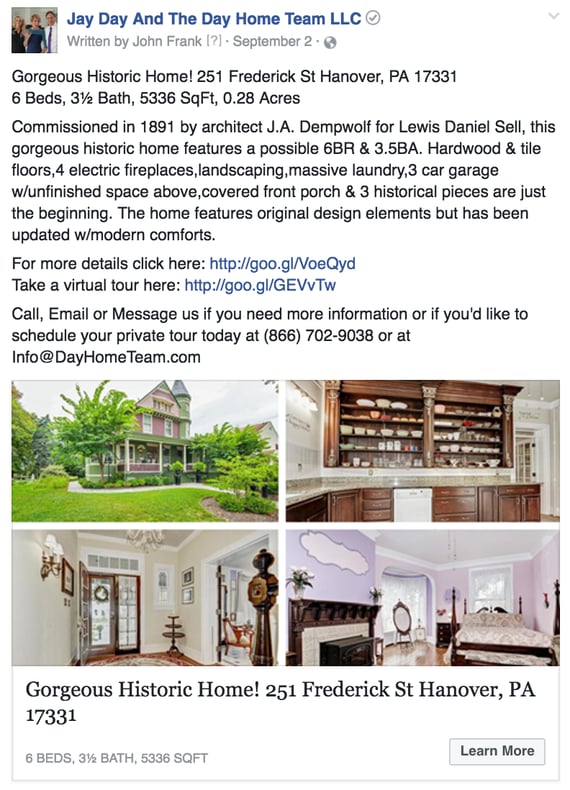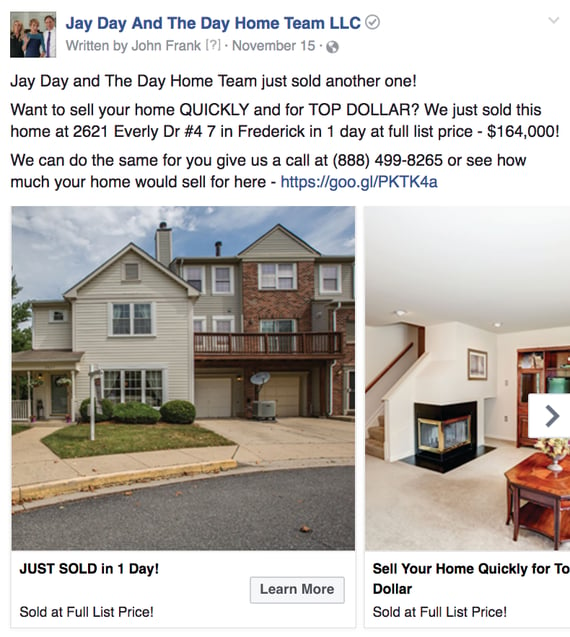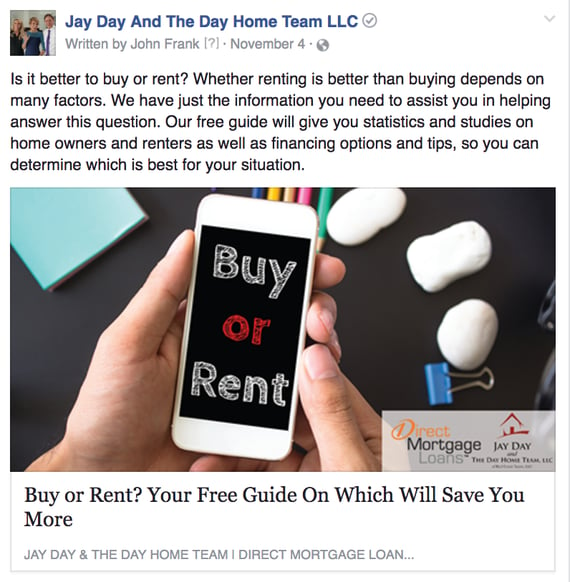 Rent Vs Buy w/ Mortgage Lender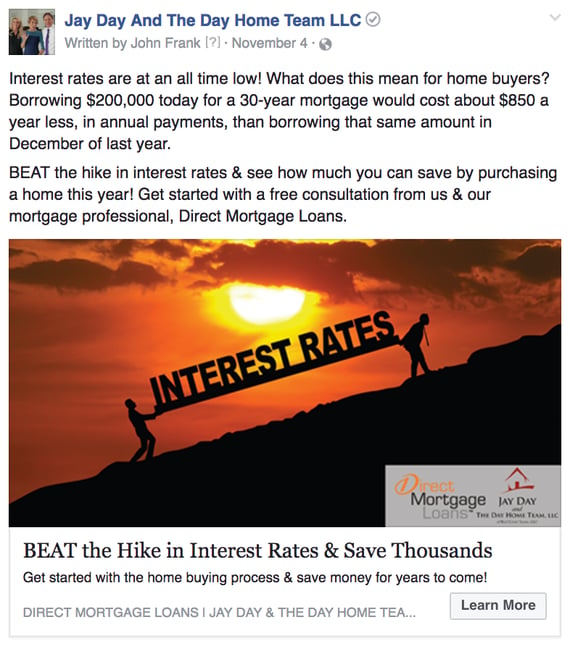 Interest Rates w/ Mortgage Lender