Our next real estate recruiting add-on implementation project starts January 6, 2020.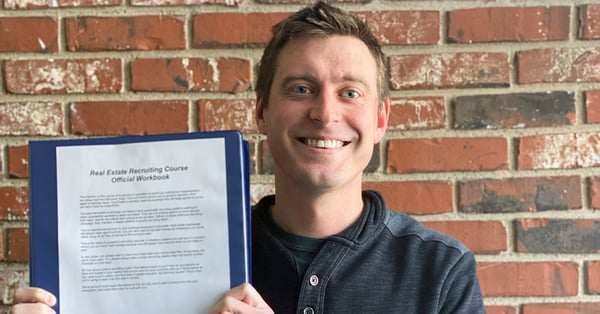 Email me frank@getvyral.com and I'll send you the updated 200+ page workbook with 24 lessons in it to review. You'll also speak with us to see if the course is a good fit.
Real estate clients and friends –
I'd like to encourage you to sign up for our recruiting project if you need to hire great agents.
We start January 6, 2020. It's a live class with me every week on Zoom with a handful of top brokerages and team leaders for six months.
It's an "add-on" to our core service to help you leverage training videos, social media case studies, Facebook ads and outbound emails to attract a steady stream of real estate agents to work for you.
Email me back at frank@getvyral.com for the latest copy of the 200+ page workbook. It's incredible. I'm very proud of it.
We'll also ship it to you for $40 (our cost to print and FedEx it to you).
You can see examples, the syllabus and more here: www.getvyral.com/recruiting
This week in class we covered the 5 Facebook campaigns you put $50 a month into each, to reach all the agents in your MLS.