For the week ending September 11, 2020

Featured Video of the Week
"What Are the Top 3 Tips for Staging Your Home?"
by Vyral Client Mikki Ramey
This is a vendor participation video done right. Mikki Ramey in Charleston, South Carolina invited Tess Bartmann into her video to talk about home staging. Tess is the co-owner of Holy City Home Staging. Bringing an expert in as a guest to one of your videos can boost your credibility as an agent and help you zero-cost your marketing. In this video, Mikki introduces her guest and then lets her take over and give three quick tips about home staging. This is so helpful for your clients, Mikki!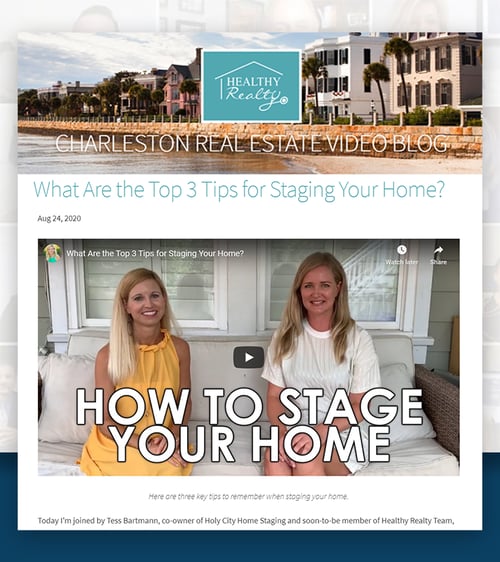 ---
Marketing Classroom Snippet
with Frank Klesitz, CEO Vyral Marketing
Clients, log in and watch the full replay
Here is the Classroom Syllabus for this month:
Module #3 - Creating Better Videos
September 7: Picking the best topics people want
September 14: Writing an effective Q&A video script
September 21: Shooting video that looks & sounds great
September 28: Optimize your videos (SEO) to get found