For the week ending July 30, 2021
Featured Video of the Week
"10 Mistakes Buyers & Sellers Must Avoid"
By Vyral Client Mathieu Prégent-Pelletier
In this week's featured video, Vyral client Mathieu Prégent-Pelletier from Montreal, Canada discusses the 10 mistakes that you especially want to avoid in this market when buying or selling a home. With detailed reasons and examples of why each is a mistake, he makes a convincing case. In addition, listing each mistake on screen allows the viewer to better understand what he is saying. In a market such as this one, this is an incredibly important video for prospective buyers and sellers to watch. Great job, Mathieu!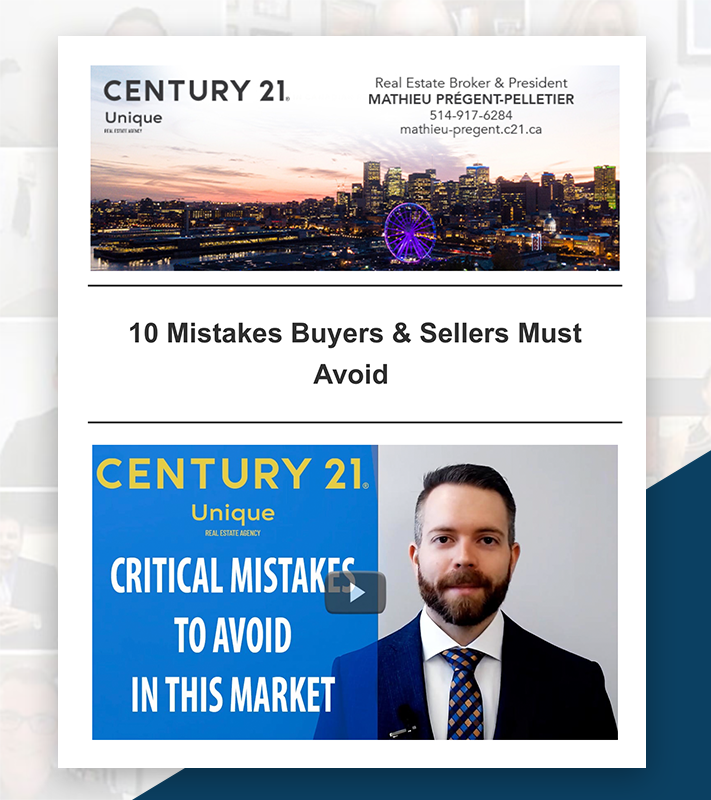 ---
Real Estate News Story
A story to share with local commentary/insight for your database
Foreign Purchases of U.S. Homes Fall to New Low
"Foreigners bought $54.4 billion in U.S. residential real estate in the year ended in March, down 27%, according to a NAR report."

---