Upcoming Webinar
"How to Prepare for the Uncertain 2019 Real Estate Market "
LIVE Friday, November 30th @ 9am Pacific | 12pm Eastern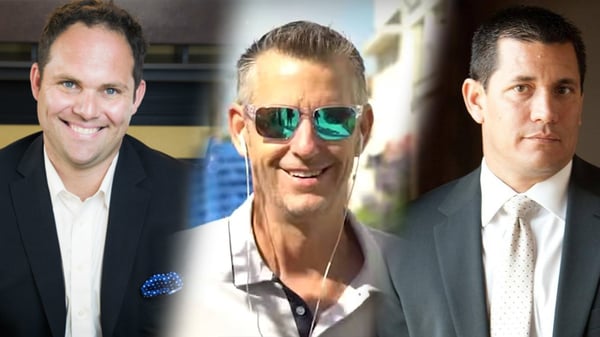 Clients and friends,
I'm hosting a webinar with Vyral Client Greg Harrelson who sells 3,000 homes a year in Myrtle Beach, SC on how to set yourself up for success in 2019.
This is in partnership with Jeff Manson, the CEO of Real Geeks, who I've co-hosted the
www.KeepingitReal.com
series since 2014.
(The agent interviews on there are incredible you should watch them).
Greg is a client of Vyral Marketing and has an incredible database building and touch system in place - including publishing agent training videos for recruiting.
I thought I would bring this webinar to you since you can learn a lot from someone who sells 3,000 homes a year as you plan your 2019 strategy with all the uncertainty in the marketplace.
This is totally free with nothing to sell. Greg will share how to....
Bring certainty in an uncertain market

Plan for an upcoming shifting market

Take advantage of market changes to grow your business

Create marketing & sales plans to keep you competitive

Compete with the discount brokers
He will also share his thoughts on the direction of the real estate industry and the things that may affect your business in 2019...
Zillow and their plans and implications?

Redfin and discount brokers continuing their 1% rates

Opendoor buying homes and the future of the iBuyer

Increasing interest rates and slowing home sales

Big teams taking over everything in your market

Will Compass buy your brokerage?

The future of the buy-side of the real estate business
This live stream can be accessed directly on YouTube at the following link on the day of the event: https://www.youtube.com/watch?v=JvhdKfnEJO4
Enjoy the webinar. If you can't make it live, the same link above will be where you can find the replay on YouTube.
Sincerely,
Frank Klesitz
P.S. Here's a 3 hour DVD on how Greg runs his office, yours free complements of Keeping it Real.
https://www.youtube.com/watch?v=iF1erpBKnnU