You're invited to download our latest 200+ page agent recruiting workbook
You'll see 24 lessons on how to get real estate agents to call you to join your team or brokerage.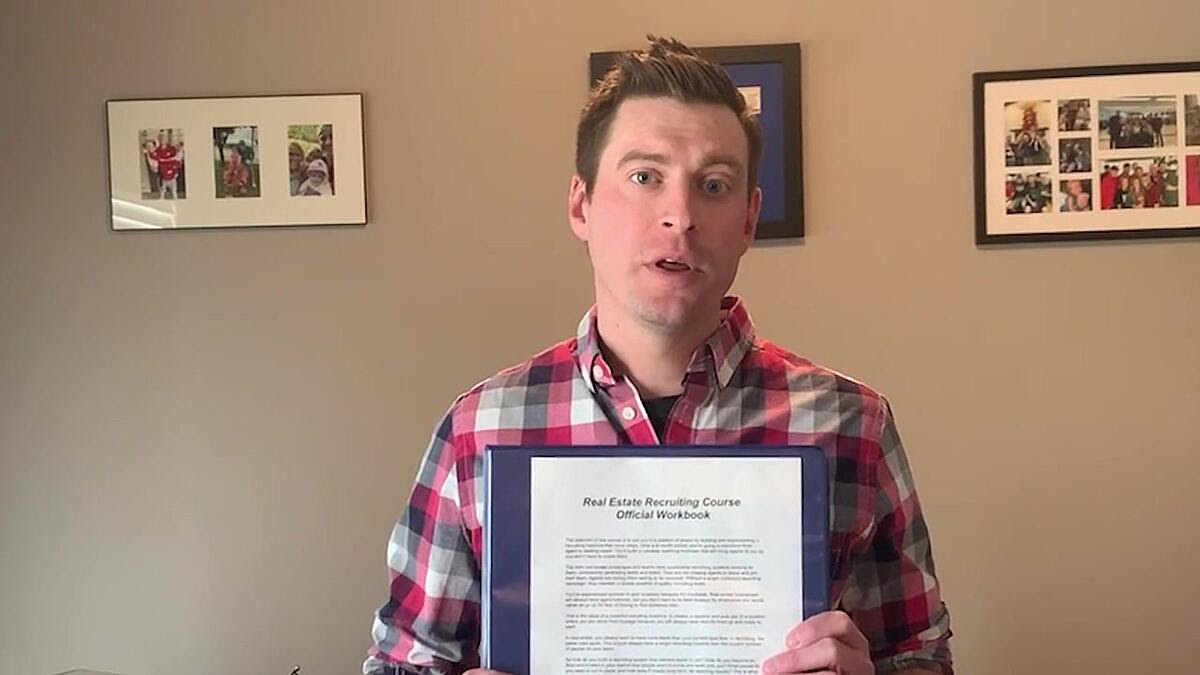 Get our latest 200+ page agent recruiting workbook
Real estate clients and friends,
I'd like to invite you to get the summer 2021 updated copy of our latest 200+ page agent recruiting workbook for free.
Download our latest 200+ page agent recruiting workbook.
If you have time this evening to think about where you want to be by this time next year - and if recruiting real estate agents is a part of your plan - I have it all outlined on exactly what to do.
We've taken over 120+ of the nation's top brokers and team leaders through the course these past 4 years to help them get a marketing system in place to attract "right fit" real estate agents.
Here's the agent recruiting marketing plan, in a nutshell:
Get a list of all the productive agents in your MLS

Make a list of all the agents in your current database

Send them regular Q&A business training videos and interviews

Drive them to training workshops or events

Offer them one-one-one strategy meetings

Sign them up for your coaching, team or brokerage
I teach 24 one-hour lessons on Zoom live twice a year as an add-on to our core service. You then meet once a week with us to implement that week's lesson. Our next class starts July 2021.
\
Here are the details and syllabus: www.getvyral.com/recruiting
Missy Stagers in San Antonio, who's in our current class, has these nice things to say about the material we implemented with her…
"This [recruiting] course has been the best money I've ever spent. We had our very first business planning workshop and 11 people showed up. From all of the ads Vyral put up for me on Indeed, I have a constant source of people reaching out. I would not be where I am in finishing the course and seeing the results if it had not been for the hand-holding Vyral provides. I would have never done it on my own. As we implement all of the other strategies taught in the course, I'm looking forward to even more success."

You'll find several more testimonials, references, client interviews and case studies here.

Scott Kato runs a really nice agent training blog with us for his KW office in Long Beach, CA. Here's an example of the agent training video blog we built with him. https://coachkato.com/

Go ahead and download the workbook to flip through the 24 lessons - you're free to take the ideas and implement them yourself, or if you need help, we're here.

We'll guide you through it so you get the intended result.

Have a great week this week.

Frank Klesitz, CEO
Vyral Marketing