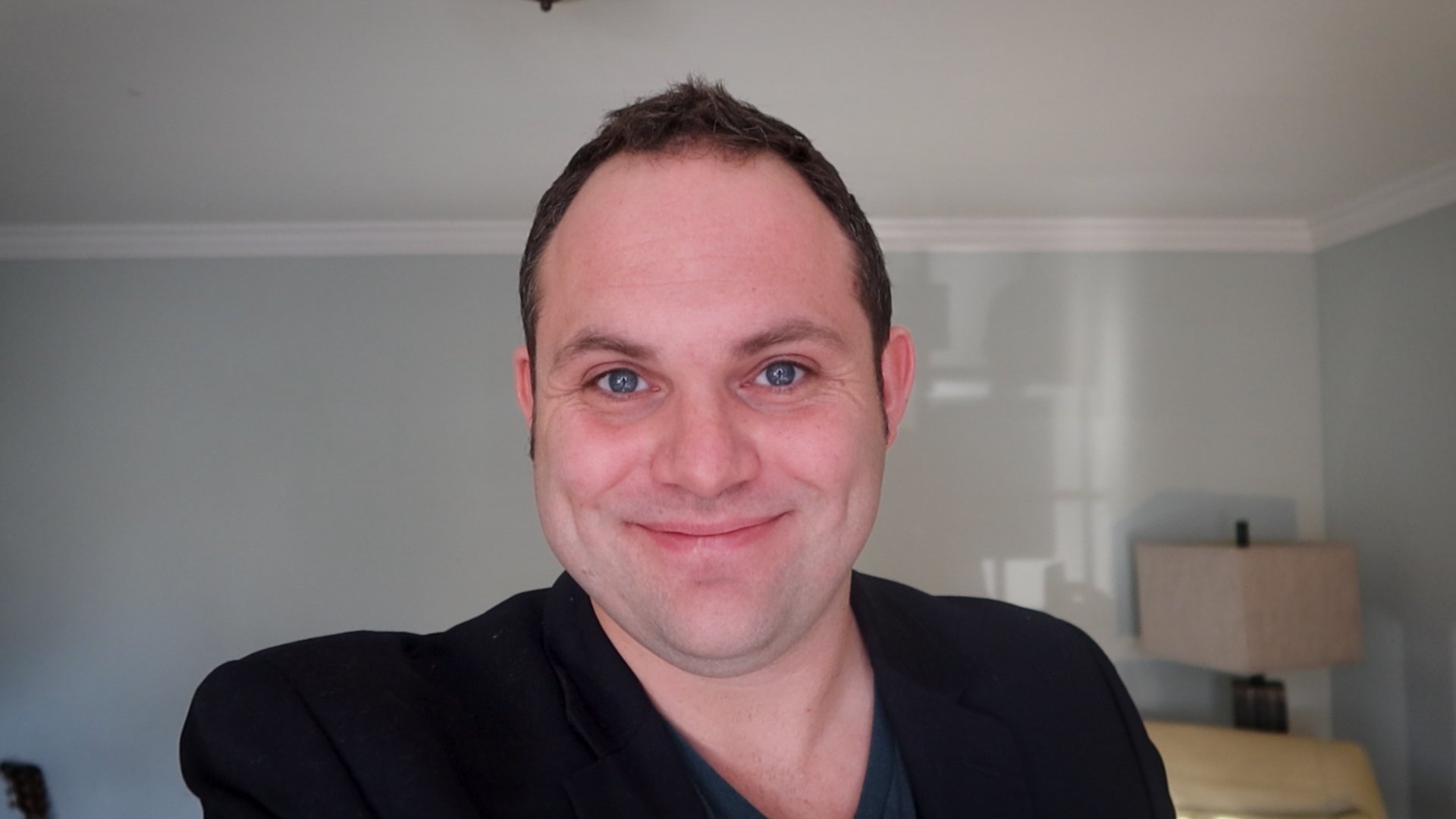 Clients and friends,
I hope you're enjoying the Memorial Day weekend!
I want to update you with a few things at Vyral Marketing.
First, we updated the core Vyral Marketing plan for all our clients based on evidence of what works best - to the point of diminishing marginal returns - to get the most business from your database.
Here's the updated plan...
2 Monthly Q&A Video Emails
Monthly Personal Letter
Monthly Lead Generation Email
Daily Facebook Advertising
Co-Advertise to Zero Cost
This is all included for our clients now.
You can post this on your wall to remind you what needs to get done every month so people call you to buy or sell a home.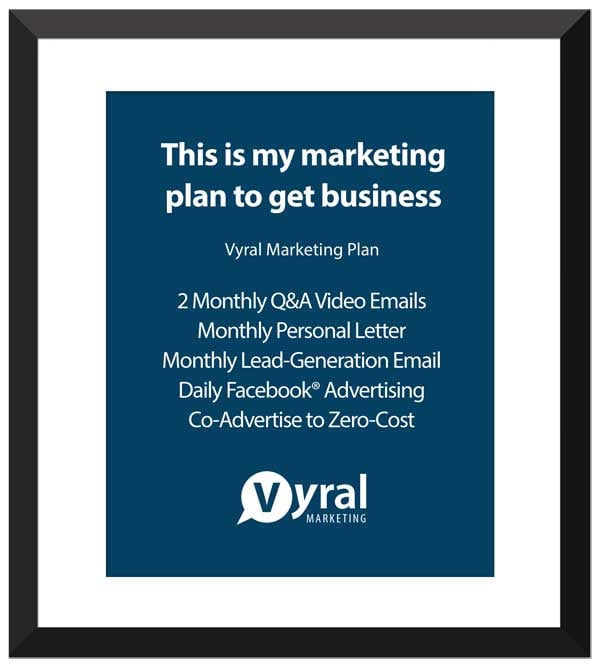 I'll
spend time in class
on Tuesday this week at 12pm PST / 3pm EST on the updated marketing plan, along with the lesson for this week on "How to Spike Buyer and Seller Leads From Your List".
I'm going to give you 6 direct offer email messages you can send to your list for your "Monthly Lead Generation Email". This is in addition to your two educational videos a month and monthly personal letter to your A+ contacts.
Pick one of the messages and send it to your database to see a quick spike in buyer or seller calls, opt-ins, or responses. I recommend you start teaching seller workshops on webinars (one of the six direct offers). They are working well, and yes, homeowners get on webinars and sign listing contracts!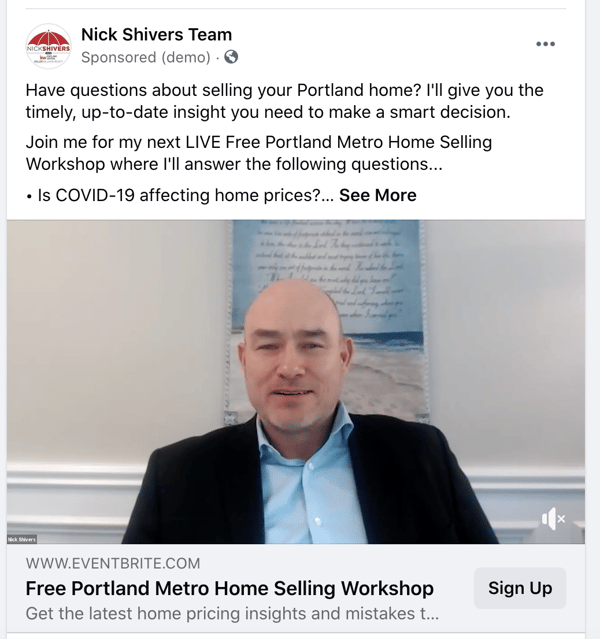 We go very, very deep on this updated marketing plan in our
Vyral Marketing Classroom
every week. You can register to attend free as a guest live, however the recordings are for clients only. I invite you to join us if you have not already.
Second, we're wrapping up a special project we implement every 6 months to help brokers and rainmakers recruit real estate agents.
Agents are looking for more direction than ever now, and if you're interested in working with me to implement an agent training blog, business planning workshops, training videos and more to get appointments with real estate agents, let me know.
I'll send you an updated copy of the 200 page 6-Month Agent Recruiting Project Workbook to review. Just reply to this email - it goes right to me.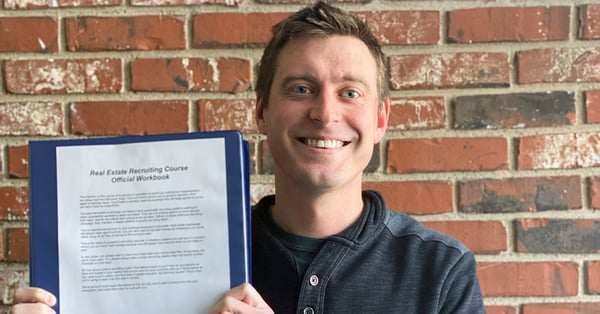 That's my business partner John McMillan who helps implement it. We've built the company together since 2009 and we've know each other since 1st grade back in 1991!
We start July 2020. We work one-on-one together to get it implemented. I'll send you another email shortly with the latest agent recruiting blog examples and testimonials from clients.
Finally, I hired a videographer from LA who will be flying around the country to cover stories of our clients, or anyone for that matter, who's businesses and life have been changed from working their database with our plan.
If your business has grown with us (it's several of you!), and you have a strong story to tell, let me know. I'll write the check to fly them out and spend a day with you to get your story. I'll pick up the tab for them to shoot some professional footage for you while they are there, too.
A shout out to Michael Hellickson at Club Wealth for the
best agent success stories
I've seen in the industry. That's what it will look like. The theme for us is "This is my marketing plan". We've been at his events and partnered with him for years. He's a great client of ours, too.
With that, it seems things are opening up around the country. The news is the real estate market is still moving. We're here to help you get all the business you can. If you have any questions for me, reach out. I want you to get your unfair share of all of it! :)
Enjoy the rest of your weekend,

Frank Klesitz