Clients,
I have an important marketing reminder for you...
I want you to know that it's important to direct mail your database once a month, too. This is in addition to sending out two helpful Q&A videos to your database by email and social media in our plan.
This is included as a part of our done-for-you database marketing plan with video.
We recommend either an 8x5x11 newsletter to your best contacts, or a 4x6 postcard to all your contacts (past clients, sphere, leads, etc).
You're only going to reach, at best, 30-40% of your database with email and social media.
You have to use direct mail. It can't be taken away from you. I just heard of a colleague who had to lay-off 20 employees since Facebook locked him out of his account. Too much of his business was dependent on that one media. But I digress....make sure direct mail is a part of your strategy.
(One client of ours has 142 seller appointments currently scheduled through her expansion network in 8 cities, all from direct mail alone).
Here's an example of the postcard: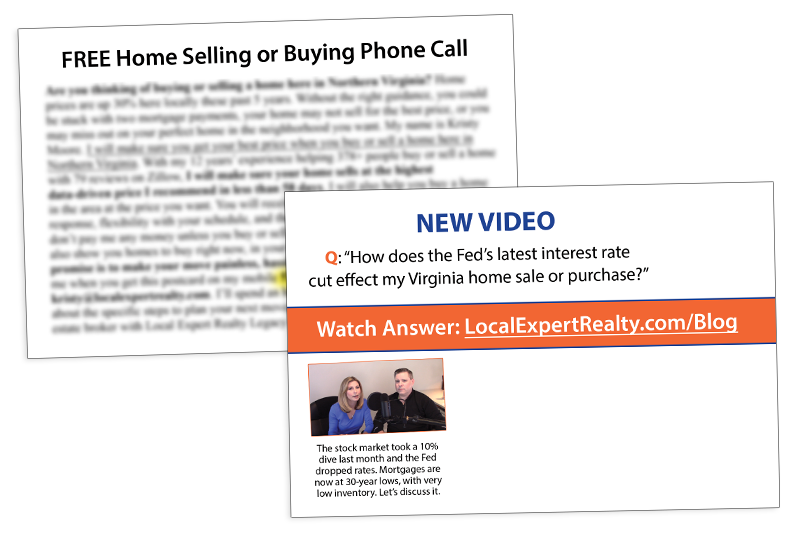 We put one of your videos on the back, and then a very strong direct response message on the front with a clear call to action to email you or call you for a free consultation.
You want to use a tracking number through a service like CallRail.com to measure response, too.
A postcard like this will run about $.33-.55 each depending on volume. We will mail it for you. You just have to cover the postage and printing costs. We can get you a quote.
For example....to print/mail with first-class postage, all in....
500 postcards is $263
1,000 postcards is $448
2,500 postcards is $939
5,000 postcards is $1,678
10,000 postcards is $3,292
I blurred out the direct response message on the back since it works very well to get motivated buyers and sellers to call you. The more people that use it in your market - the less it works.
If you're a client, you get this direct offer message I personally wrote and tested for you.
However, this postcard strategy works in any business.
We just have to write down your elevator pitch with the problem you solve and how you solve it better than anyone else with a reason to respond now.
We'll write you a "Why Hire Me?" message no matter what industry you're in. It's a part of our 30 day build fee, and we also help you craft it into a powerful sales video.
Let us know if we can get this out for you every month so people call you to do business.
You can also include your "Haven't Mets" or cold prospects in your mailings since you don't need permission to send out good old, reliable direct mail.
This postcard strategy works great for "farming" in the traditional sense, too.
It drives right back to your video blog that looks like this...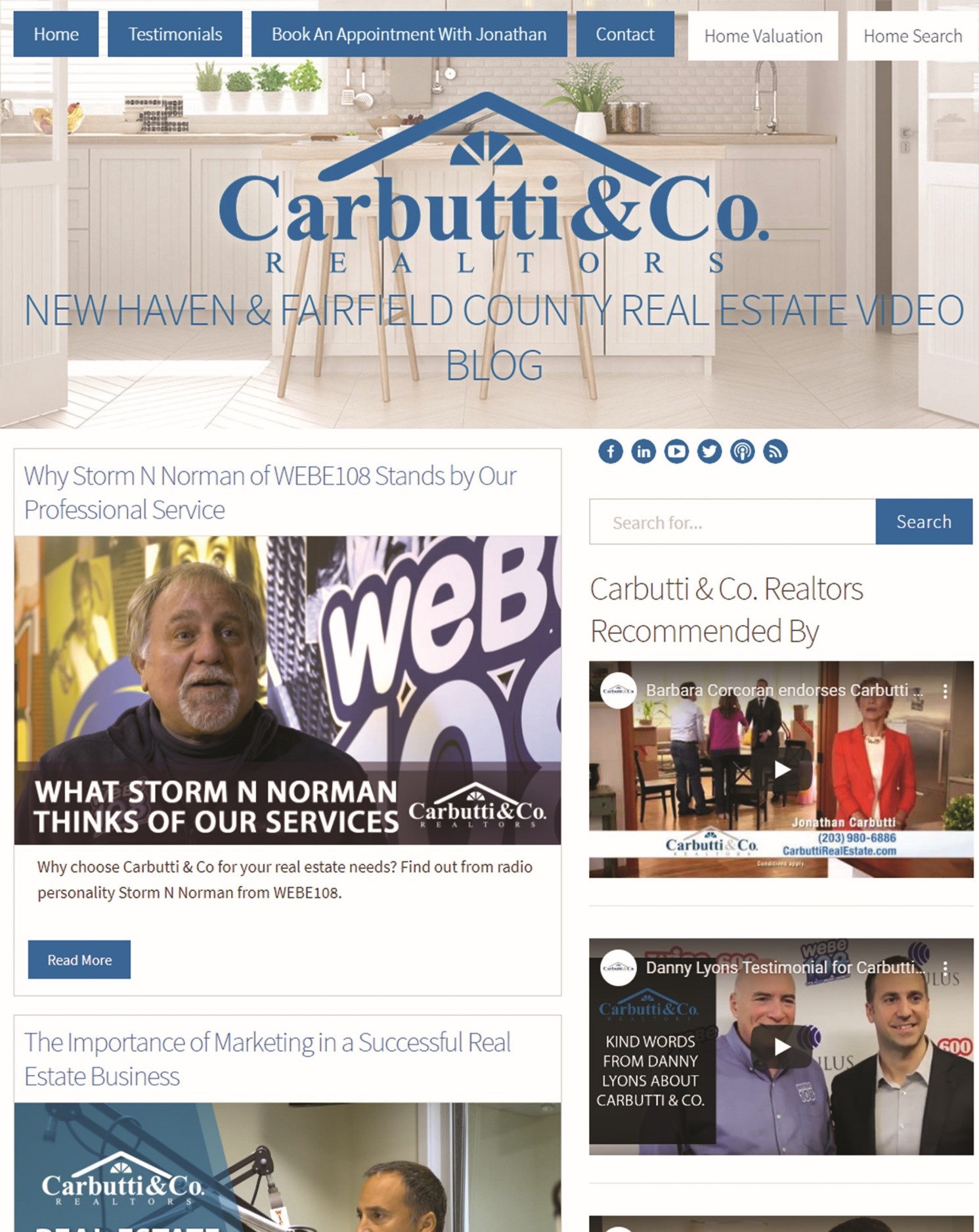 Let's get it done...

Frank Klesitz, CEO
Vyral Marketing