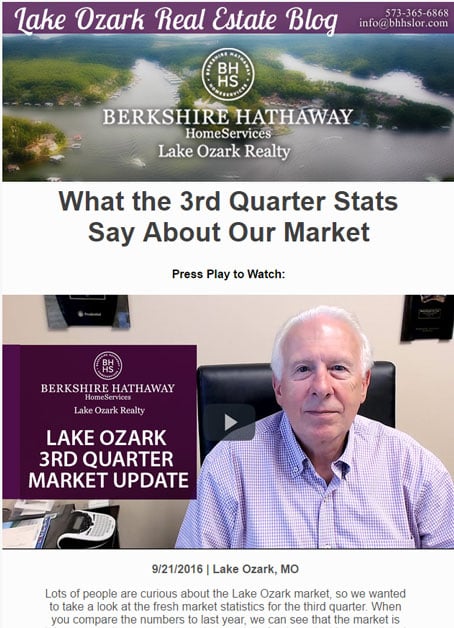 The numbers are in and our client with the highest open/click rates have been chosen. Congratulations to Vyral Client Marty Gum from Lake Ozark, MO for receiving a 13% open rate and a 7% click rate. These numbers gave Marty the best performing email of the week.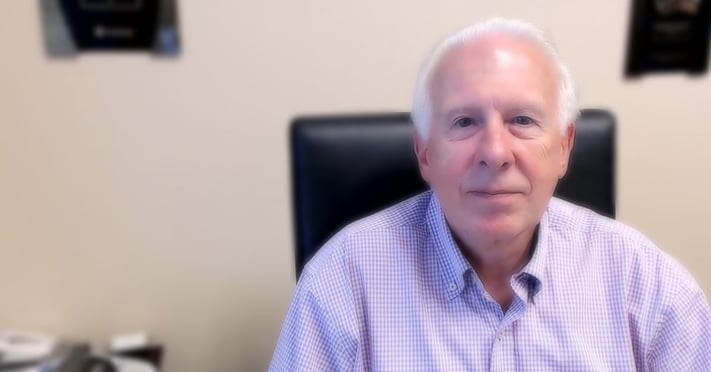 Below you can find the top 4 emails following Marty's best performing email, along with other client examples from last week. Enjoy!
David Vanneste - "Shoreview Home Sold for over Listing Price"
The Ames Group - "5 Tips for the Perfect Home Staging"
Bill Black - "Tips on Flipping a House"
Christine Browning - "The 6 Least Desirable Home Feature"
Will Cook - "Market Update for the Palm Springs Area Market"
Frank Valente - "Looking at Your Home as an Investment Property"
Marjorie Dick Stuart - "Talking Success in Real Estate on Success Today TV Show"
Shawn Luong - "The Merits of the Small Business Administration Loan"
Brett Kelly - "5 Things to Do Before Your Home Appraisal"
Michael Pietrack - "Attract While You Evaluate"
Michael Pietrack- "The Most Common Interviewing Pitfall"
Corey Toushin - "What Happens When an Appraisal Comes in Low?"
Matt Dovner - "How to Handle a Low Appraisal as a Home Buyer or Seller"
Lisa Ray - "Can You Trust a Zestimate for Home Value"
Mack Humphrey - "10 Buyer Tips for Finding the Perfect Home"
Dustin Griffith - "The Problem with Zillow and Home Values"
Kelly Fischer - "Practicing Patience and Kindness Towards Others"
Patrick Woods - "Turn a Lowball Offer into a Home Run in 5 Steps"
Dave Auffarth - "4 Tips for Successful Home Sale"
Kathy Fissori - "Central Coast Market Snapshot"
Enrique Medellin - "Top 3 Tips for Silicon Valley Home Buyers"
Justin Havre - "Our Latest Endorsement from Shark Tank's Barbara Corcoran"
Bill Mervin - "How to Use a Second Mortgage in a Home Purchase"
Bob Hertzog - "The Most Effective Way to Use Your CRM"
Bob Guest - "How to Find the Right Contractor in Texas"
Jason Morris - "How the Middletown Market Has Improved in a Year"
Karla Ferrando - "How U-Haul Stats Reflect Real Estate Trends"
Brett Sikora - "Tips for Getting Your Home Ready for Sale"
Curt Buchanan - "Where We Get the Term "Listing" in Real Estate"
Sue Langston - "5 Tips for the Perfect Home Staging"
Lenny LaRocca - "Failing to Market Home"
Tiffany Johannes - "Construction Representation"
Ruby Miranda - "We'll Help You Get the Best Loan Possible"
Jennie Wolek - "Check Out Old School Bagel's New Location
Donny Coram - "The Challenge of Buying and Selling Simultaneously"
Doug Leugers - "Our Favorite BBQ Joint in Florida"
Aj Mida - "How to Negotiate Repairs When Selling Your Home"
Ferzoco team - "Is Your Jersey Shore Home Ready for the Fall Market?"
Chad Hauer - "Enter Our Raffle for a Flat Screen TV"
Tim Majka - "How to Get Pre-Approved in Long Beach"
Pete Kuc - "A Sneak Peek at Ocean Ridge"
Jason Penrose - "How the Market Has Changed in a Year"
Thomas Elrod - "Time for Green Photos is Running Out"
Greg Willis - "No One Else Offers a Buyer Cash Rebate Like We Do"
Josh Lioce - "6 Key Points Not to Overlook When Buying a Home"
Team Freda - "We Have Access to All of the HUD Properties"
Jeff Smith - "How to Accurately Price Your Denver Home"
Denise Swick - "6 Tips For Building Credit for the Future"
Greg McDaniel - "What Can You Learn from a Home Inspection?"
Daniel Beer - "How Do You Find the Best Agent in a New Market?"
Amanda Howard - "The Latest in Huntsville Real Estate News"
Shannon Rollings - "Join Us for the Grand Opening of the Truck Stop"
Chip Glennon - "How to Sell Quicker Than Your Neighbor"
Omaha Car Care - "Shocktober is Here"
Ryan & Brian - "We're Hiring a New Buyer Specialist"
Josh Stern - "Using Football to Explain Your Home's Closing"
Eric Burch - "How Do You Know It's Time to Move in Jonesboro?"
Scott Himelstein - "What's Happening in Porter Ranch Real Estate?"
Darin Triolo - "Home Buying Advice to Ignore: Part One"
Kevin Yoder - "Home Improvements That Net the Highest Return on Investment"
Sajag Patel - "Why Fall & Winter Are the Perfect Times to Buy a Home"
Deldi Ortegon - "Current Market Conditions in the Greater McAllen Area"
Betsy Sarcone - "How to Navigate the Des Moines Market"