For the week ending August 8th, 2020
Featured Client Video of the Week
"What is an Appraisal?"
Our mortgage clients will appreciate this example! This is a great topic for a mortgage lender to do a video on since a lot of questions can surround an appraisal and what that means for your loan. Mike Wieczorek of Stonehaven Mortgage answers these questions in detail, but leaves out specifics that would change from client to client. Mike's conversational tone and "to-the-point" delivery keeps viewers engaged and informed. Music is balanced in the background to give this video some interesting layers and text is utilized to catch the viewer's eye and emphasize the most important points. We love this, Mike!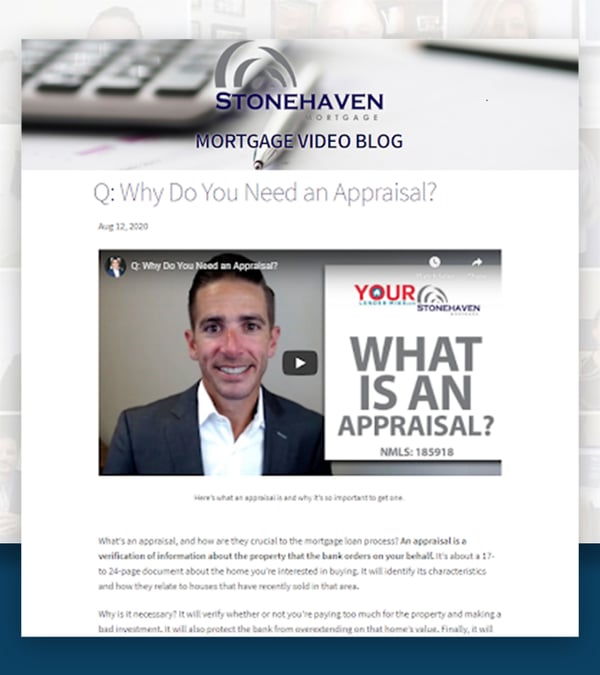 ---
Marketing Classroom Snippet
How to Use Direct Mail to Build Your Database with Seller Leads
with Frank Klesitz, CEO Vyral Marketing
Clients, log in watch the full replay
Here is the Classroom Syllabus for this month:
Module #2: Seller Lead-Generation
August 3:

Buying a "likely to sell" homeowner list

August 10:

Sending them direct mail so they call you
August 17: Hiring a calling assistant to prospect for you
August 24: Facebook® ads so they respond to you
August 31: Outbound, cold email so they reply to you
---
Top 3 Video Topics for Response
What worked for real estate clients this week
1. How Aggressive Should You Be with Your Offer in this Competitive Seller's Market?
2. Which Questions Should You Ask a Real Estate Agent During a Listing Appointment?
3. Are People Moving out of Cities and into the Suburbs Due to COVID-19?
---
Client Success Story
Tyzoe Brown Just Secured a $1.4 Million Listing
Vyral Client Tyzoe Brown in Portland, OR just secured a $1.4 million listing directly from her latest video.

The seller had been in Tyzoe's database (of about 600 people) for awhile, but was pretty unresponsive. Tyzoe had noticed him opening and watching her videos but couldn't set an appointment. After Tyzoe sent out a video titled, "Does a Quick Offer Mean My Home is Underpriced?" the seller finally reached out to her to put his home on the market. This is the definition of nurturing! Sometimes all it takes is the right topic for the right person.
Congratulations on your listing, Tyzoe!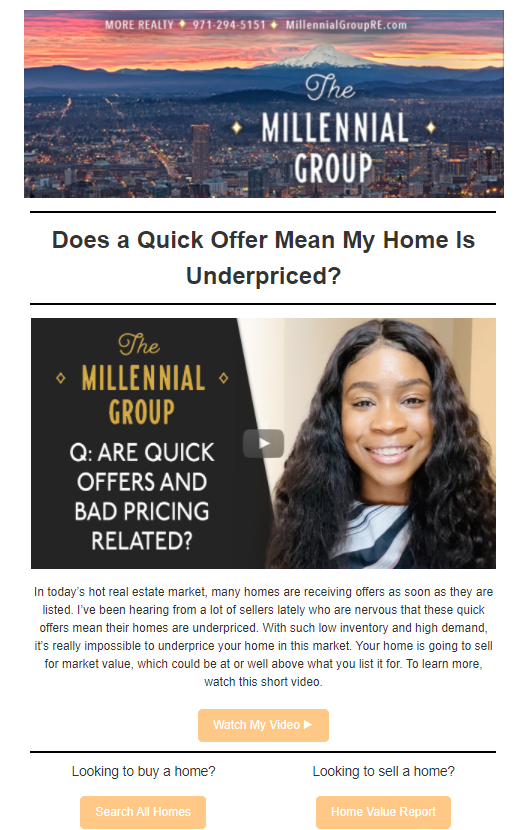 ---
Client Interview
How The McPherson Sisters Closed 17 Homes In July With A Database Of Only 350 People
The McPherson Sisters are a small team in Minneapolis, MN. Over their eight years of selling real estate, almost 100% of their business has come from their database which stays around only 350 people. The Sisters work their database hard and utilize video marketing to stay in touch along with direct mail and a network of referral partners.
---
Guest Webinar Replay
How to Hire an ISA to Call Your Database
Anna Krueger and Frank discuss hiring a full-time Inbound Sales Assistant (working from home or in the office) to call your database on your behalf to ask for referrals and invite them to webinars for low-cost lead generation.
---
Recruiting Project Add-On
How to Write a Real Estate Recruiting Email
We're a few weeks into the Vyral Marketing Recruiting Project. In our lesson this week, Frank
covers writing the "We're Hiring" email and how to open the doors to licensed and non-licensed applicants alike.
Watch Frank's "We're Hiring" Email Video
---
Client Reviews & Stories
More nice things clients told us this week
STORY:
Recruiting client Brett Jennings held a virtual workshop for agents on the future of open houses. Vyral sent out the invitation to his warm agent leads and he got 29 people to sign up for his event! -
Brett Jennings | Real Estate Experts
TESTIMONIAL
: "
I love Vyral! It is a wonderful resource for getting my clients pertinent information about the real estate market, my team, and life in the beautiful city of Charleston, SC. Vyral is a great way to connect with clients and make new connections!"- Mikki Ramey | Healthy Realty Team
TESTIMONIAL: "Hiring Vyral will make it so much easier for you to touch your database. They wanna see a video of you and it's better than print, it's cheaper than print and you're going to be able to get the report back on who opened and who clicks, which helps you have an idea of people who are going to be wanting to buy or sell soon. So, so you definitely get your money back it's worth the spend." - Janice Overbeck | The Janice Overbeck Real Estate Team
---

Get More Sales from Your Database
We'll help you get more sales from your past client, sphere, and warm lead database with done-for-you video, email and social media marketing. It takes minimal time. You also get our 90-day 100% money back guarantee so there's zero risk of losing money if you're not happy for any reason.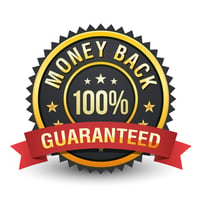 Let's talk about the results you can reasonably expect with our Official Video Marketing Plan we'll implement for you.