For the week ending September 4th, 2020
Featured Client Video of the Week
"How Can I Get My Offer Accepted?"
by Vyral Client Ryan Ahearn
Ryan Ahearn of San Diego, California, answers one of the biggest questions buyers are asking in markets all over the country. This topic is relevant and timely. Ryan keeps it short and sweet yet provides valuable tips that his database of buyers can actually use. B-roll is incorporated at the right parts to emphasize his points and keep things interesting. Ryan's energy throughout the video shows off his personality and makes it clear that helping clients buy and sell real estate is his passion. Nice work, Ryan!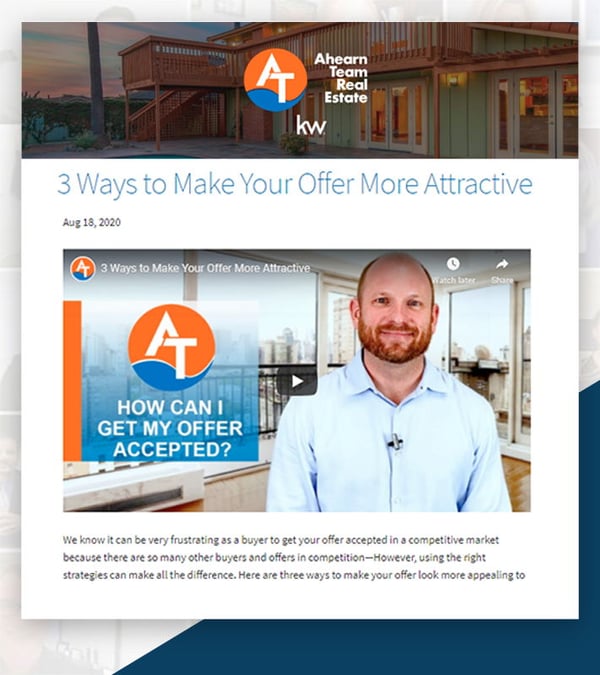 ---
Marketing Classroom Snippet
How to Hire a Calling Assistant to Build Your Database
with Frank Klesitz, CEO Vyral Marketing
Clients, log in to watch the full replay
Here is the Classroom Syllabus for this month:
Module #3 - Creating Better Videos
September 7:

Picking the best topics people want
September 14:

Writing an effective Q&A video script
September 21:

Shooting video that looks and sounds great
September 28:

Optimize your videos (SEO) to get found
---
Top 3 Video Topics for Response
What worked for real estate clients this week
1. What Happens to My Loan if the Appraisal Comes in Low?

2. How Do I Know When I'm Ready to Buy My First House?

3. What are the Best Ways to Spruce Up My Curb Appeal for a Fall Listing?
---
Client Success Story
Dustin Sherlin Sees 6 New Listings
Dustin Sherlin of Chattanooga, Tennessee, has 15 listings lined up for the month of August so far. He says he can directly track six of them back to the Vyral emails he's been sending out. In a world where seller opportunities are slim, Dustin knows that staying in front of his sphere consistently is the key.

"We're listing six properties this month just from our Vyral emails alone.The leads were put in our database way back when. I don't know how we generated the lead to begin with. But it was because of our nurturing that we got back in front of them."

Fantastic results, Dustin!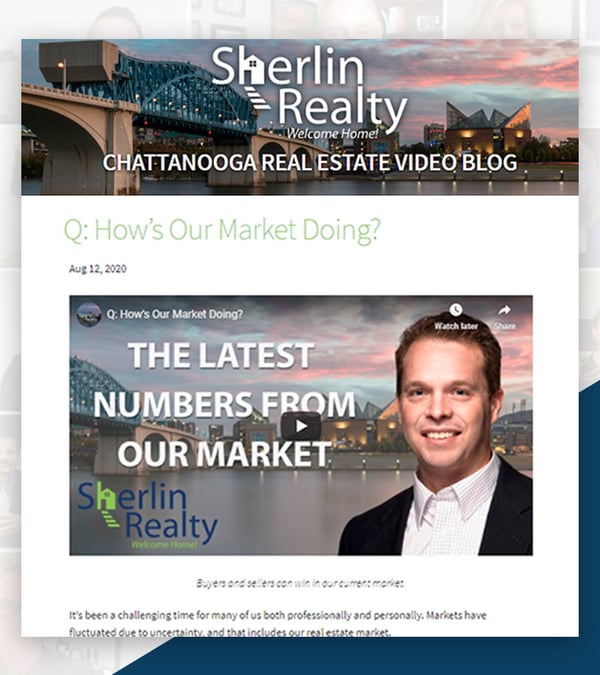 ---
Guest Webinar Replay
Jennie Wolek: How I Use Vyral Marketing for My Database
Jennie Wolek and Frank discuss the importance of using video as a real estate agent in today's market. Frank explains the reason behind creating Vyral Marketing and how agents like Jennie have been successful with following the Database Marketing Plan.
---
The Recruiting Project Add-On
How Can You Find Applicants for Your Real Estate Business?
In last week's recruiting course lesson we covered posting ads to job boards. Frank shared the best places to look for talent; for either licensed agents or nonlicensed salespeople to train up. The big job sites like Indeed and WizeHire are a good place to start, but Frank shares lesser-known resources such as college job boards like Handshake. Along with posting to these places, Frank walks through the methods of making your ad stand out above the others.
Read the full syllabus for the Recruiting Course
---
Client Reviews & Stories
More nice things clients told us this week
TESTIMONIAL:
"
I have been really happy working with Vyral Marketing over the last several years. They do a great job with my videos, make it very easy and help keep me accountable to continue making content. Frank also puts together some great marketing ideas you can he pulls together from top producers across the country." - Kevin McCarthy | KMAC Team
TESTIMONIAL:
"Takes the hassle out of consistently producing content. Have been happy with their services and attentiveness throughout the process. They have great systems and great people to help with staying relevant to your past clients, friends, and family." - Jeff Riber | ERA Heavener Realty
CONGRATULATIONS:
Our clients, Lisa and Goran Forss of Team Forss Realty Group in Temecula were just ranked as the #1 team in California by REAL Trends in the Wall Street Journal. We're honored that we're able to play a role in your success, Lisa and Goran! Congratulations to your team on acheiving your goals.
---

Get More Sales from Your Database
We'll help you get more sales from your past client, sphere, and warm lead database with done-for-you video, email and social media marketing. It takes minimal time. You also get our 90-day 100% money back guarantee so there's zero risk of losing money if you're not happy for any reason.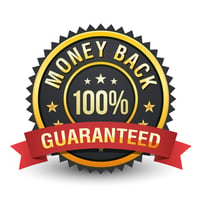 Let's talk about the results you can reasonably expect with our Official Video Marketing Plan we'll implement for you.