For the week ending August 20, 2021
Featured Video of the Week
"Here's What's Happening in the Market"
By Vyral Client Angie Cole
This week's featured video is a market update from Vyral client Angie Cole in Raleigh, North Carolina. In it, she compares June inventory levels to August's numbers, based on articles she's read. She makes solid points and has a great interpretation of the data. With this in mind, she offers tips for buyers and sellers on how they should proceed in this market. This is definitely important for her audience to watch and is sure to help put their minds at ease. Nice job, Angie!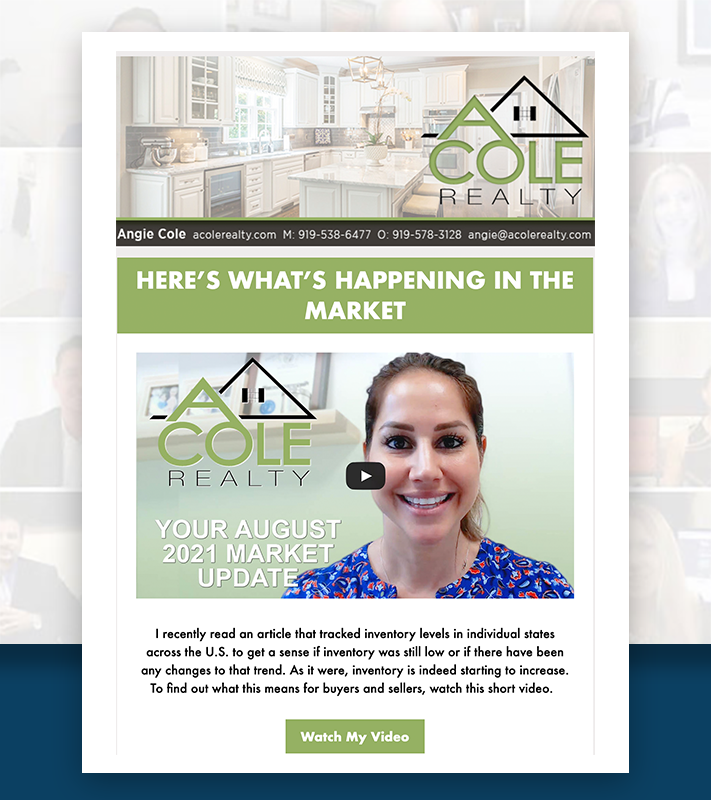 ---
Real Estate News Story
A story to share with local commentary/insight for your database
Overheated Real Estate Market Begins to Cool
"Supercharged by tight inventory and pent-up demand, home prices continued to rise in July, but at a slower rate."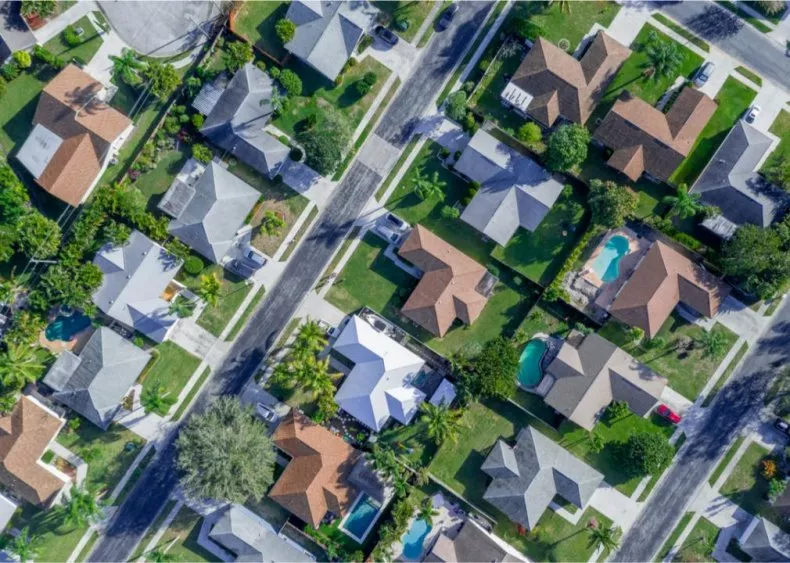 ---
Best Video Topics
Top 3 topics that performed well this week
1. Will we see falling prices soon?
2. How can buyers and sellers win in this market?
3. What's going on in our real estate market?
---
Client Success Story
Shane Kilby's Online Presence Wins Out
Our client success story this week comes from Vyral client Shane Kilby from Florence, Alabama. A couple of weeks ago, a young lady in his state had been searching online for how to become a real estate agent. Shane's blog came up on her search, and after watching some of his videos, she decided to reach out via email to inquire about his next class since he is a licensed instructor in Alabama. Shane sent her the information about his course and is hopeful she will attend. What a great example of how your video blog can really make an impact online! Nice work, Shane!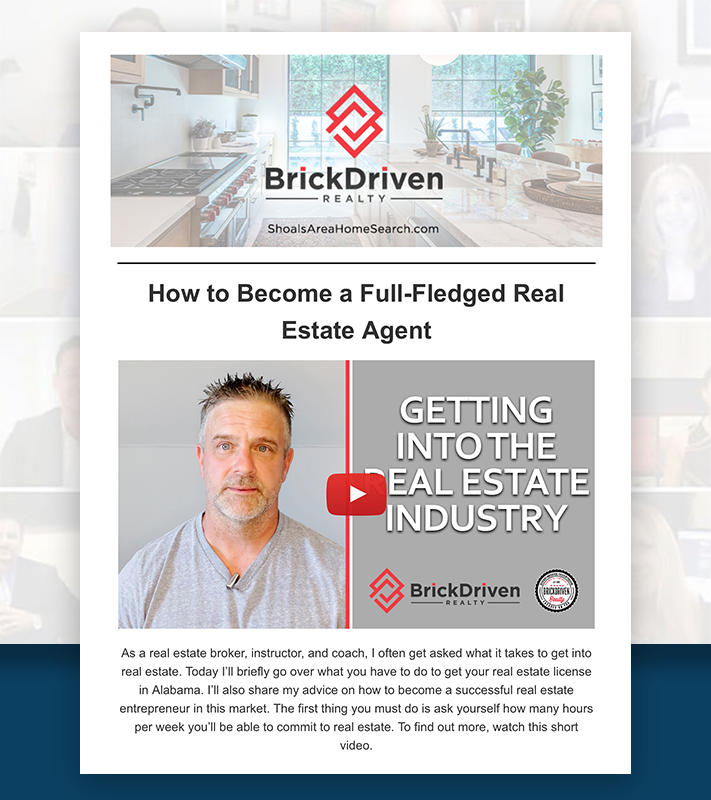 Module #1: Database Reconnect
August 9: Export/clean your database (CRM, Gmail, etc.)
August 16: Updating missing phone numbers and emails
August 23: Send out a reconnect message that's warm

September 13

: Including team members in your marketing
---
Client Reviews & Stories
More nice things clients told us this week
TESTIMONIAL: "For the money, it's a no-brainer to hire Vyral. Outsourcing it just made a lot us sense for us." - Tiffany Fykes | Fykes Realty Group
---
Webinar Replay
Keeping it Real: How to Align with iBuyers to Generate Seller Leads w/ Dan Noma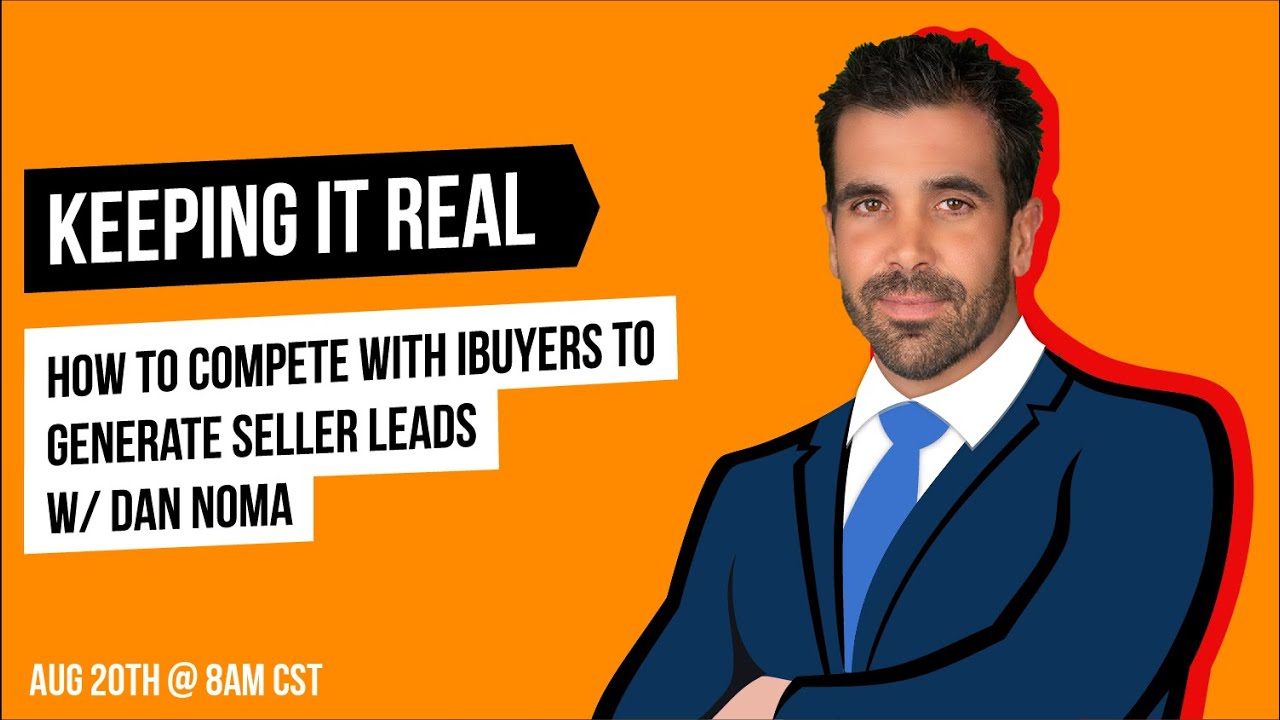 Watch live every other Thursday at 1pm CST on Real Geek's Youtube channel.
---

Get More Sales From Your Database
We'll help you get more sales from your past clients, sphere, and warm lead database with done-for-you video, email, and social media marketing. It takes minimal time. You also get our 90-day 100% money-back guarantee so there's zero risk of losing money if you're not happy for any reason.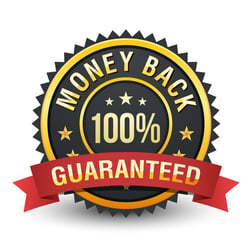 Let's talk about the results you can reasonably expect with our Official Video Marketing Plan we'll implement for you.
---
If you were forwarded this email and would like to get our updates directly, with a copy of our Official Video Marketing Plan, click here to join our mailing list.
Have a question? Simply reply to this email.
Thank you!
The Vyral Marketing Team