For the week ending August 27, 2021
Featured Video of the Week
"Accommodating Sellers with Extended Possession Dates"
By Vyral Clients Chad and Sara Huebener
This week, we're featuring Vyral clients Chad and Sara Huebener from Prior Lake, Minnesota, and their video regarding extended possession dates. They discuss this often overlooked topic with lots of great details and examples. This topic is more important than ever, considering that many buyers are giving sellers more time to move out to compete with other buyers in the market. Overall, their video is well produced with informative headings, subtle music, and high-quality video and audio. Great work, Chad and Sara!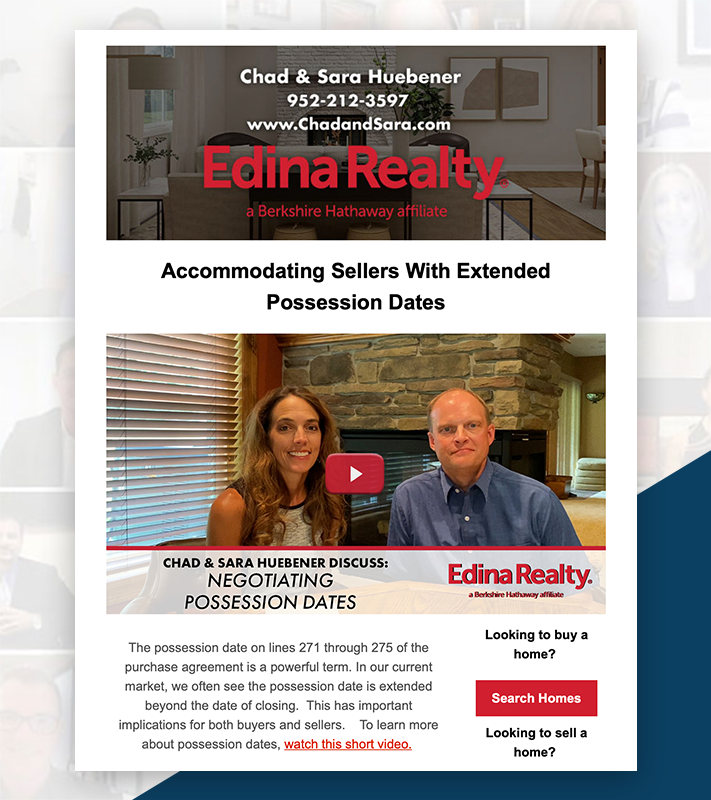 ---
Real Estate News Story
A story to share with local commentary/insight for your database
With protections lifting, improvement in forbearance numbers slows
"The numbers are headed in the wrong direction for loans that are backed by private lenders rather than the government, according to a new survey by the Mortgage Bankers Association."

---
Best Video Topics
Top 3 topics that performed well this week
1. What are some problems with rent-to-own properties?
2. Is it a good time to sell your home?
3. What are the top remodels every homeowner should make?
---
Client Success Story
Maurice Robichaud's Seller Lead Generation Emails
Our client success story for this week comes from Vyral client Maurice Robichaud in Nashua, New Hampshire. Over the past couple of months, we've helped him consistently send out all-text seller lead generation emails to his database. He has been getting great, direct responses from those emails, and his open and click rates have been progressively getting higher and higher with each email. This goes to show that all-text emails can produce fantastic results. Congrats, Maurice!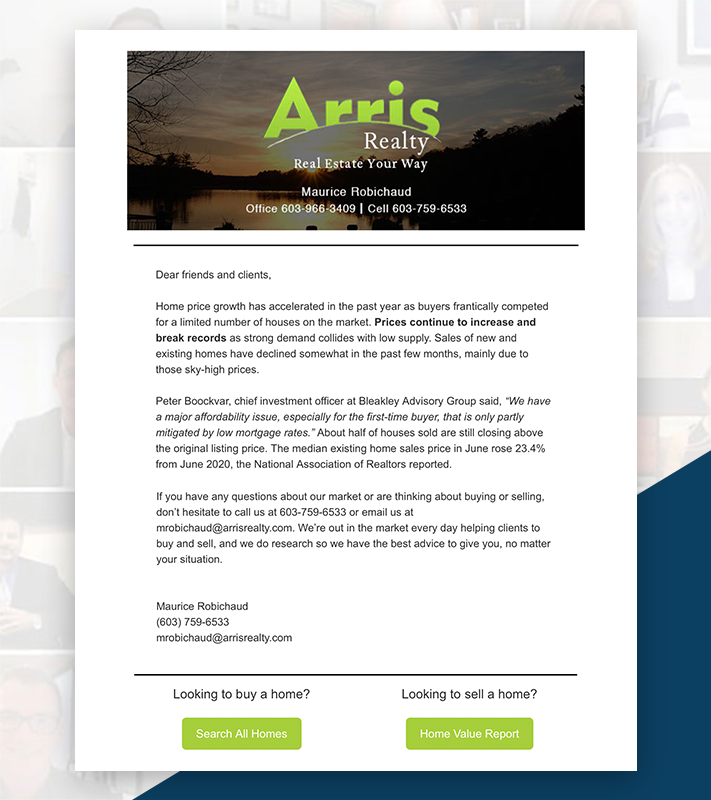 Module #1: Database Reconnect
August 9: Export/clean your database (CRM, Gmail, etc.)
August 16: Updating missing phone numbers and emails
August 23: Send out a reconnect message that's warm

September 13

: Including team members in your marketing
---
Client Reviews & Stories
More nice things clients told us this week
TESTIMONIAL: "By doing this marketing repetitively in the way that we're doing it with Vyral, we're getting a lot of responses. You can't stay on top of a large database just by calling. With these broad messages, they're coming to me." - Chris Doherty | Doherty Properties
---
Webinar Replay
Listing Lead Show: Radio Ads, Sports Endorsements, and Building & Development w/ Andrew Duncan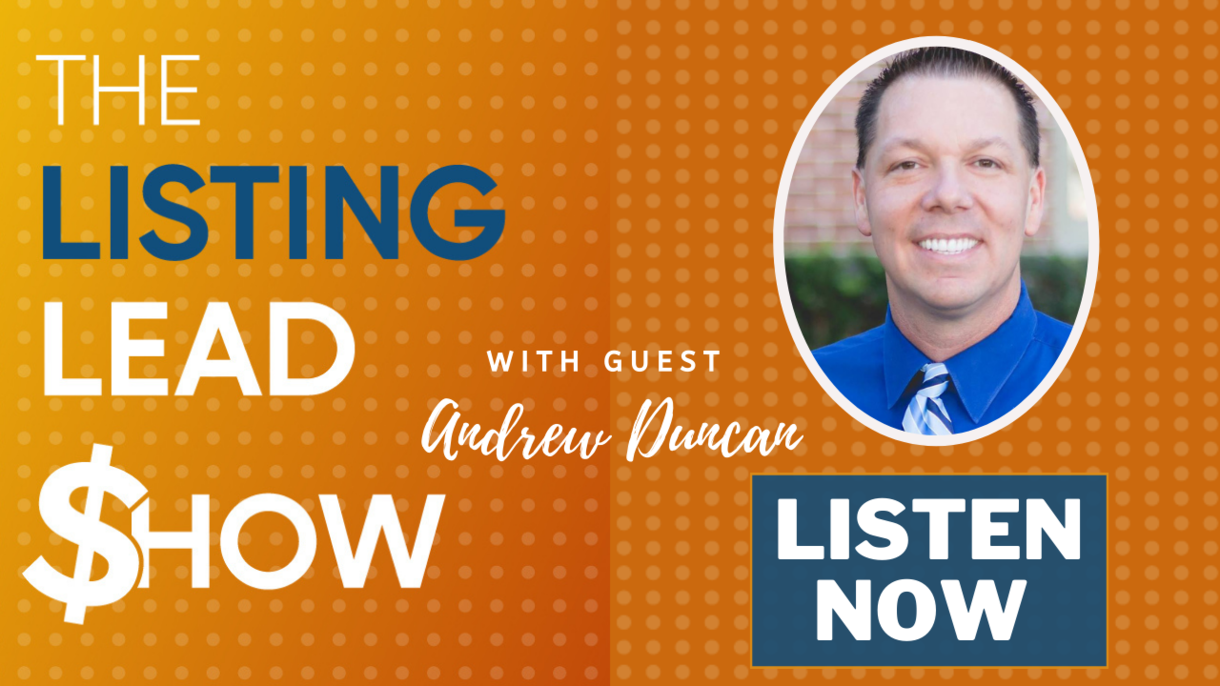 Andrew Duncan sold 460 listings last year in Tampa, Florida. Andrew has catapulted himself into being a local celebrity and the Tampa expert on all things real estate. A large part of his success comes from his mass media strategies. After years of building his reputation through radio, billboards, and other avenues, Andrew has learned the ins and outs of mass media advertising and messaging. Today on the show you'll learn how he does it:
Radio Advertising - Andrew has figured out how to spend his advertising dollars differently over each quarter of the year to get maximum ROI. He shares that he spends the most marketing dollars in quarters one and four as opposed to the summer months because by the summer most people have already made the decision to sell and who they will sell with. He consistently has commercials running on radio stations that cater to his target audience (not wasting money on stations that have a high rate of teenaged listeners) and has built up 10 years of impressions. As competitors like iBuyers move into the market, Andrew has found that the best radio ad message right now is offering his own instant cash offer.


Sports Endorsements - Andrew has been the official real estate agent of the Tampa Bay Lightning for six years now. Due to all the other mass advertising Andrew was doing and the reputation his brand created, the team approached him to become an advertising partner.


Building and Development - Another of Andrew's listing pillars is becoming his own client. After being in the business as long as Andrew has and generating enough income, it made sense for him to start buying and developing his own land. This helps with getting seller leads primarily by sign impressions. He eventually plans to have his own small construction company to build houses on the land he's acquired.
Join us for this episode to learn from the master of mass media on how to find listings in this ongoing listing-scarce market! For the mp3s of Andrew's highest converting ads, fill out this form to get the download in your email box!
---
Upcoming Events
Keeping it Real Podcast: September 2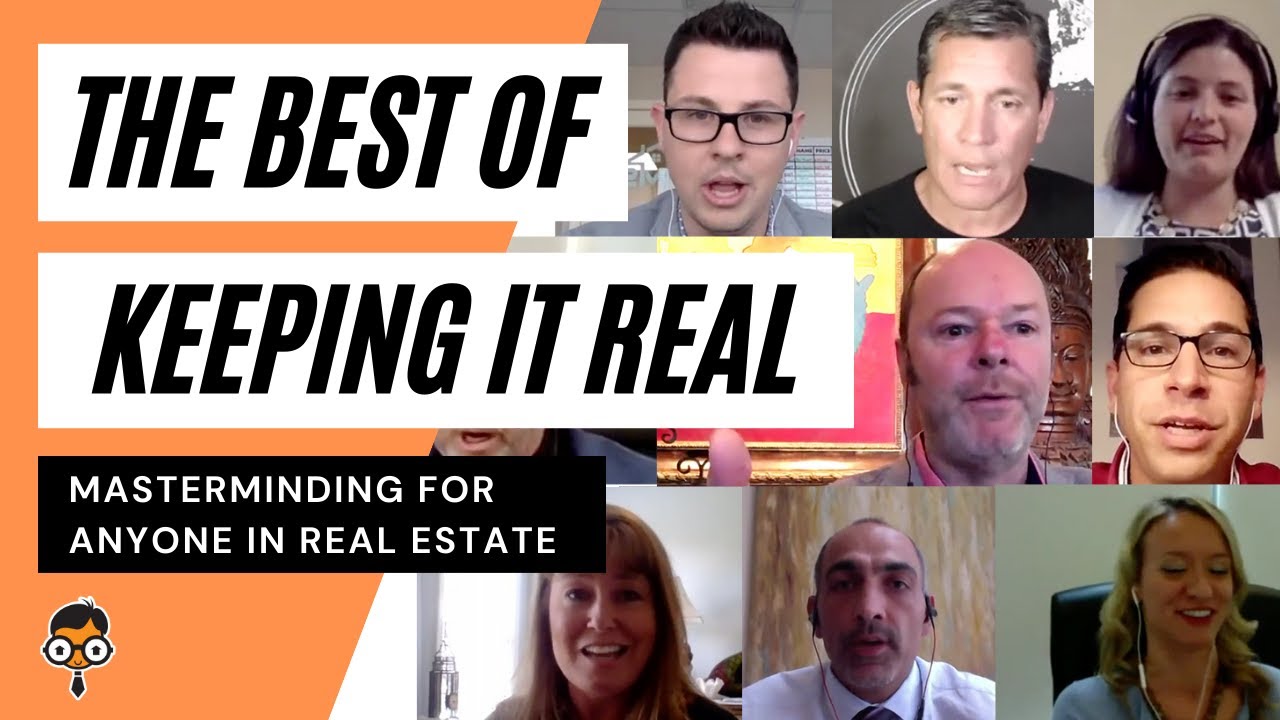 Watch live every other Thursday at 1pm CST on Real Geek's Youtube channel.
---

Get More Sales From Your Database
We'll help you get more sales from your past clients, sphere, and warm lead database with done-for-you video, email, and social media marketing. It takes minimal time. You also get our 90-day 100% money-back guarantee so there's zero risk of losing money if you're not happy for any reason.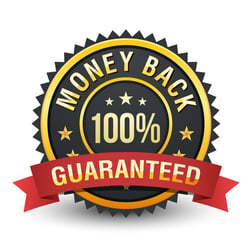 Let's talk about the results you can reasonably expect with our Official Video Marketing Plan we'll implement for you.
---
If you were forwarded this email and would like to get our updates directly, with a copy of our Official Video Marketing Plan, click here to join our mailing list.
Have a question? Simply reply to this email.
Thank you!
The Vyral Marketing Team