For the week ending August 6, 2021
Featured Video of the Week
"7 Kitchen Features Every Buyer Wants"
By Vyral Client Charlotte Mabry
This week, Vyral client Charlotte Mabry from Chattanooga, Tennessee discusses the most popular features that buyers are currently looking for in their future kitchens. Since kitchens are a major selling point in a home, it's definitely an important topic for her audience to be aware of. Charlotte explains each feature in detail and why buyers are interested in them. This video helps her audience plan ahead so that the renovations they make now will have the biggest impact in the future. Nice job, Charlotte!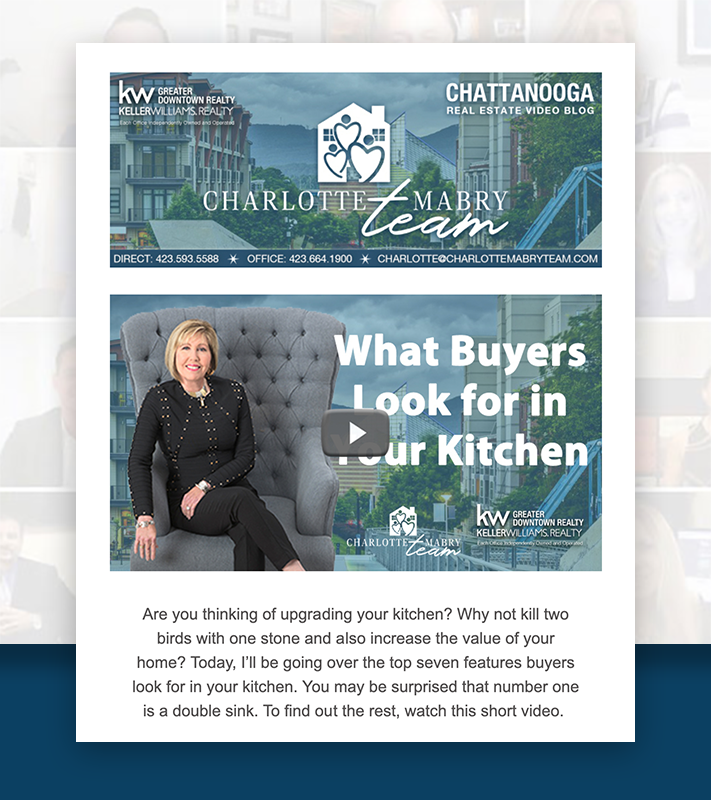 ---
Real Estate News Story
A story to share with local commentary/insight for your database
Bundled Commercial Real-Estate Loans Climb to Sales Record
"Investors show an appetite for higher-yielding debt and an expectation that business properties will rebound after COVID-19 shutdowns."

---
Best Video Topics
Top 3 topics that performed well this week
1. How can you buy and sell simultaneously?
2. What do you need to know about homeowners insurance?
3. Is the highest offer the best offer?
---
Client Success Story
Mark Callender's Videos Make an Impact
This week, we're spotlighting Vyral client Mark Callender from Andover, Minnesota. Recently, Mark had a client reach out to him just to say that he'd been watching his videos and wanted him to know how informative he found them. While he wasn't interested in buying or selling currently, he would definitely reach out to Mark when the time was right. This is a fantastic example of why keeping up with your database through email and video is so important. There are lots of people who are watching behind the scenes that you may not even be aware of. When the time is right, they will contact you because they see you as the expert. Great work, Mark!
Module #1: Database Reconnect
August 9: Export/clean your database (CRM, Gmail, etc.)
August 16: Updating missing phone numbers and emails
August 23: Send out a reconnect message that's warm

September 13

: Including team members in your marketing
---
Client Reviews & Stories
More nice things clients told us this week
TESTIMONIAL: "Clients aren't just calling us. They're calling us because we're staying in touch with them and reminding them 'Hey, we're in real estate!'" - Tiffany Fykes | Fykes Realty Group
---
Client Interview
How Vyral Has Aided Tiffany Fykes' Recruiting and Business as a Whole
Webinar Replay
Keeping it Real: How to Sell 450 Homes in 2021 w/ Spring Bengtzen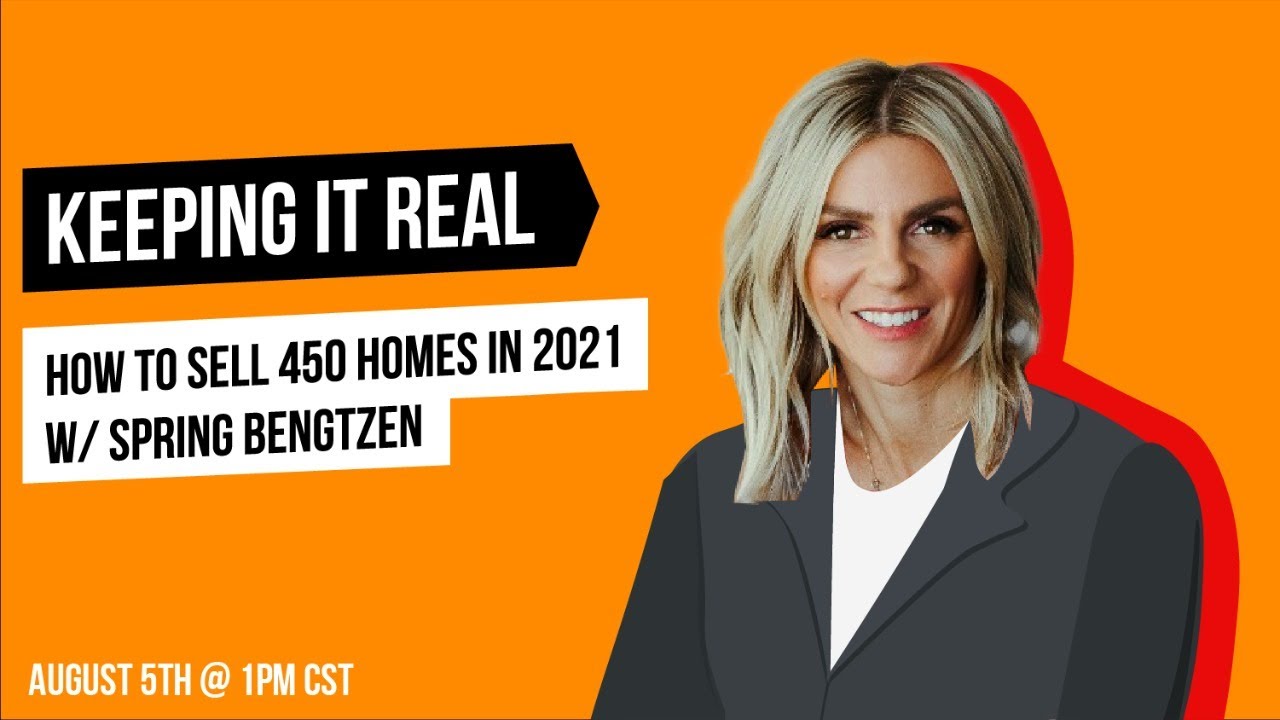 Watch live every other Thursday at 1pm CST on Real Geek's Youtube channel.
Mortgage Marketing Workshop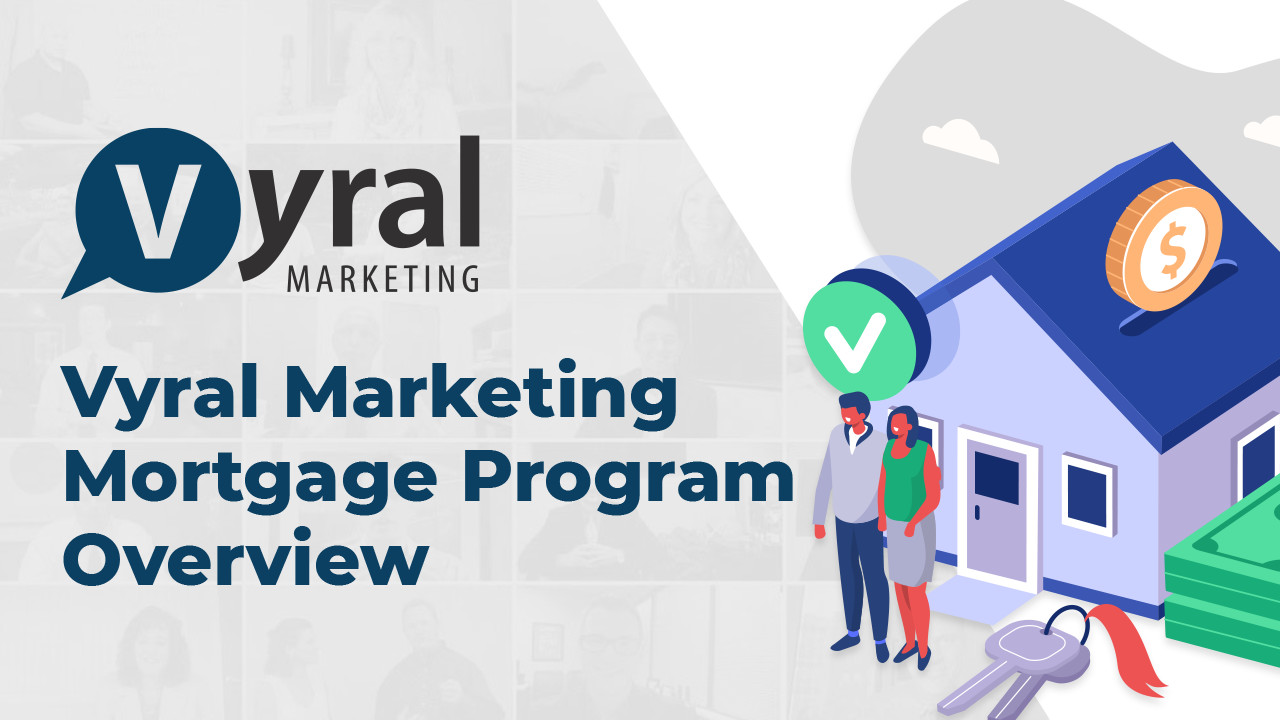 ---
Upcoming Events
Glover U Sizzlin' Summer Free Webinar Series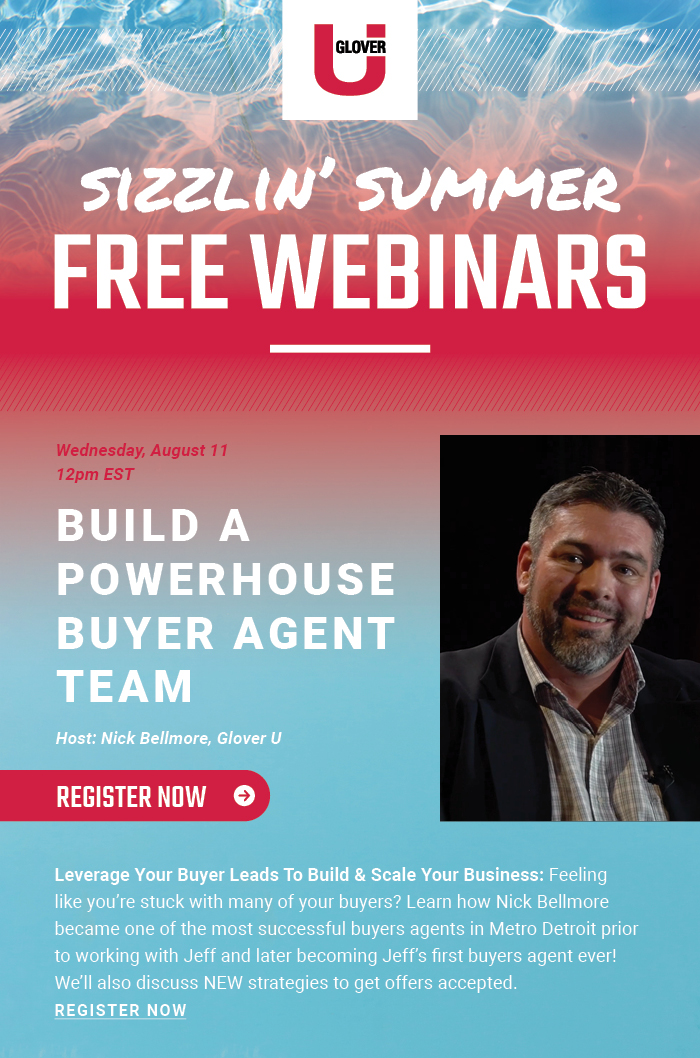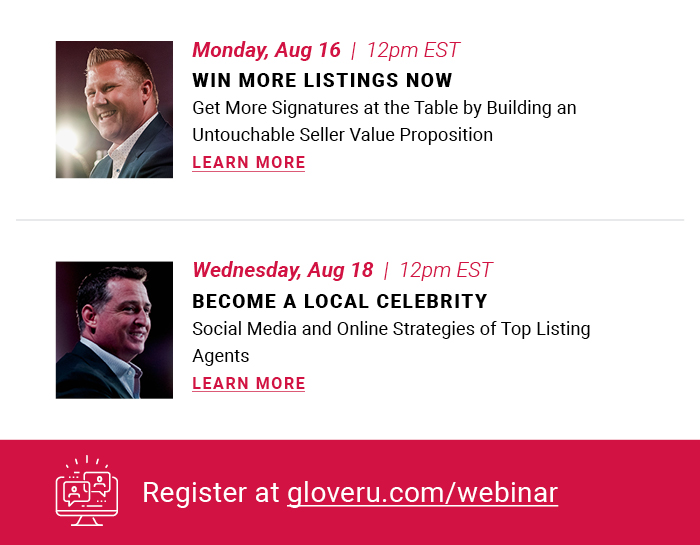 ---

Get More Sales From Your Database
We'll help you get more sales from your past clients, sphere, and warm lead database with done-for-you video, email, and social media marketing. It takes minimal time. You also get our 90-day 100% money-back guarantee so there's zero risk of losing money if you're not happy for any reason.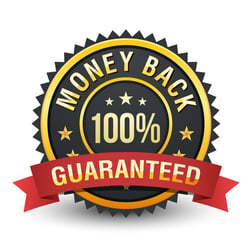 Let's talk about the results you can reasonably expect with our Official Video Marketing Plan we'll implement for you.
---
If you were forwarded this email and would like to get our updates directly, with a copy of our Official Video Marketing Plan, click here to join our mailing list.
Have a question? Simply reply to this email.
Thank you!
The Vyral Marketing Team