For the week ending November 5, 2021
Featured Video of the Week
"Selling Your Home This Fall?"
By Vyral Client Tami Holmes
Our featured video this week is a short and sweet one by Vyral client Tami Holmes in Dayton, Ohio. In it, she emphasizes some important tips to remember when selling your home during the fall. When selling in a climate that gets dark and dreary towards the end of the year, it's crucial to entice buyers by showing them a place they'll want to retreat to during the dead of winter. Her tips reflect this and are great ones to remember. In addition, her video setup is top-notch with fantastic lighting, audio, and a background that doesn't distract from the message.
Wonderful job, Tami!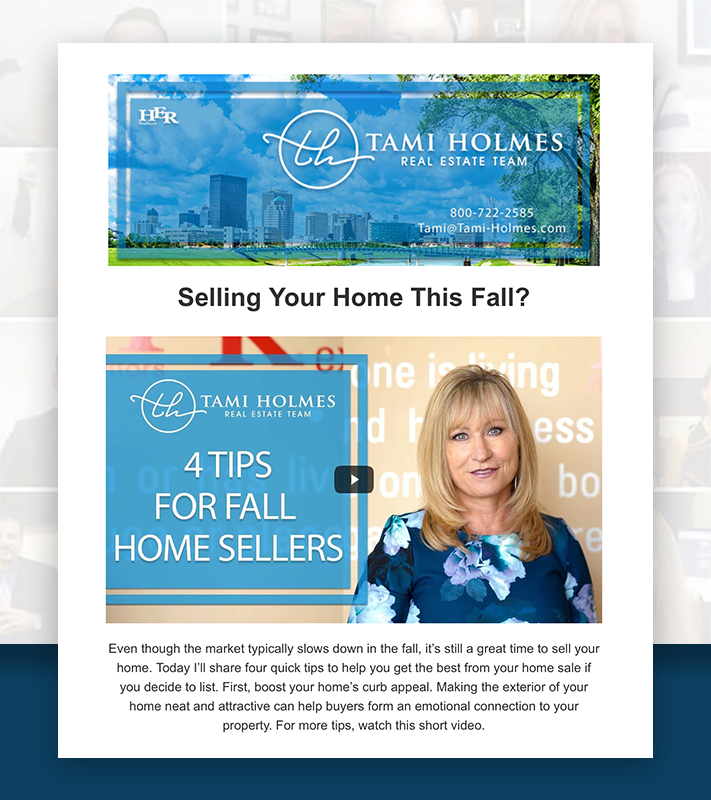 ---
Real Estate News Story
A story to share with local commentary/insight for your database
Zillow slams the brakes on home buying as it struggles to manage its backlog of inventory
"Zillow will stop buying homes through Zillow Offers for the rest of the year, as the company's iBuying program goes from full speed to full stop."

---
Best Video Topics
Top 5 topics that performed well this week
1. Should I get pre-approved or pre-qualified?
2. How can you invest in real estate?
3. What is the future of our market?
4. How can you sell quickly and for top dollar?
5. What's going on with foreclosures?
---
Client Success Story
Dale Ross' Sold Out Event
This week's success story comes from Dale Ross in Katy, Texas in regards to the recruiting side of his business. Last Thursday, he sent out an email promoting his Business Planning Clinic. The workshop, which he hosted on Tuesday, was aimed to help agents learn how to produce more business. The email, which we helped him send out, was a huge hit! His event sold out in five minutes. While it was a free event, he anticipates that he can charge for his events next year and be just as, if not more, successful. We're so happy for you, Dale!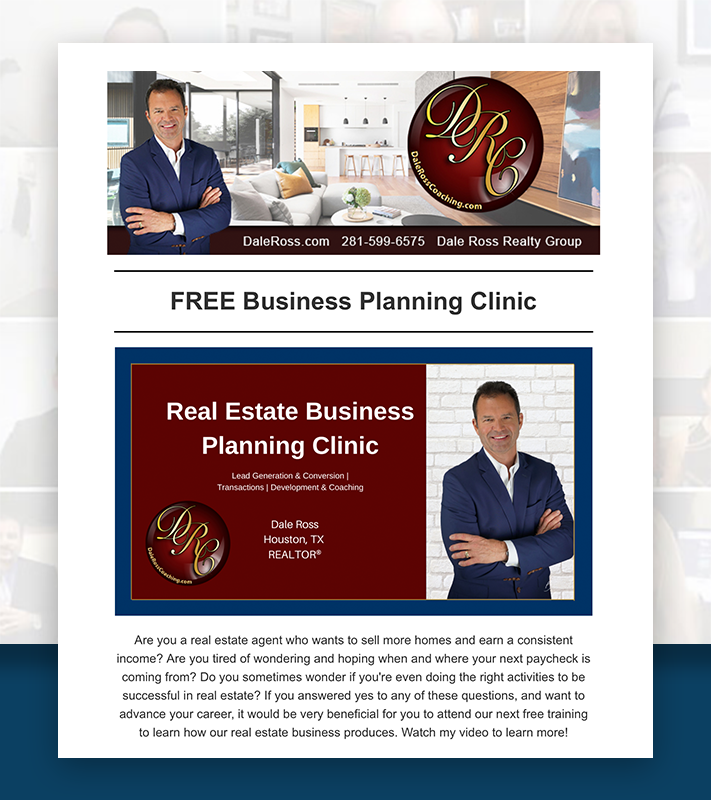 Module #3: Creating Better Videos
October 25: Picking the best topics people want
November 1: Writing an effective Q&A video script
November 8: Shooting video that looks and sounds great
November 15: Optimize your videos (SEO) to get found
---
Client Reviews & Stories
More nice things clients told us this week
TESTIMONIAL: "Vyral was such a good fit for me because I had people that were there in my database, but they just weren't getting communicated to frequently with really quality content, and that's made a difference. It's been great working with you guys this year." - D'Ann Melnick | City Chic Real Estate
---
Upcoming Events
Keeping it Real Podcast: November 11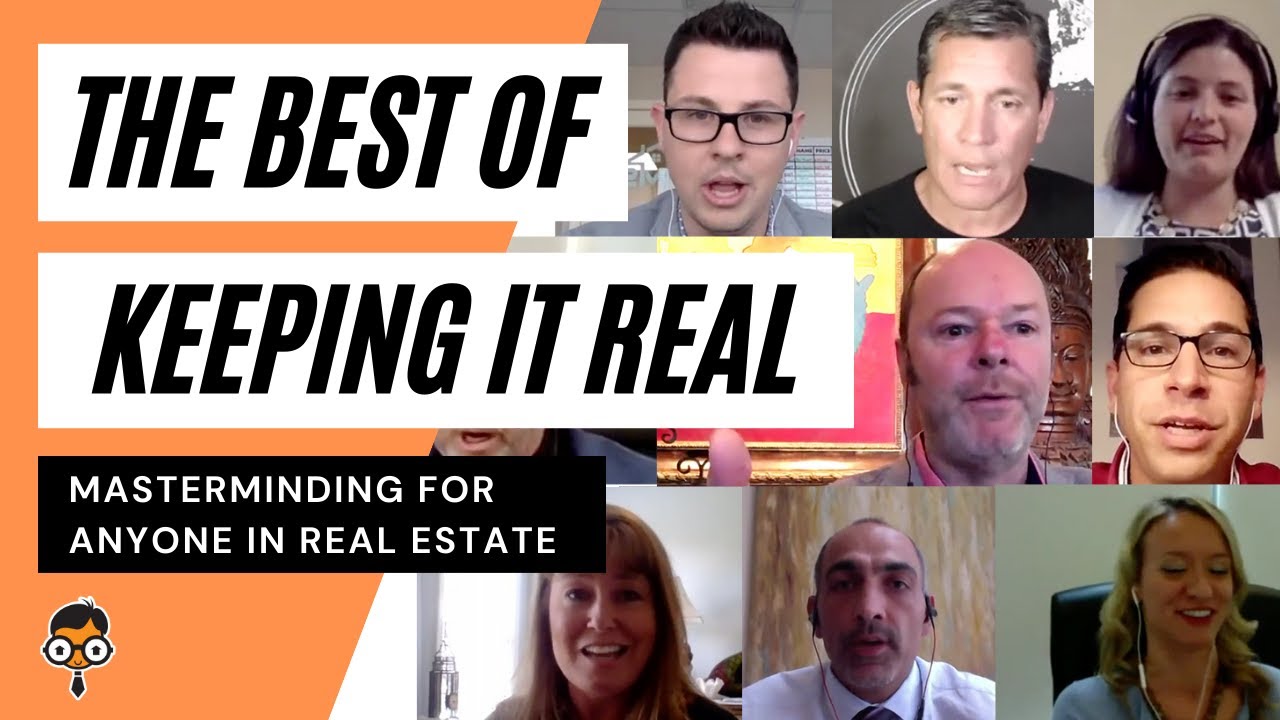 Watch live every other Thursday at 1pm CST on Real Geek's Youtube channel.
---

Get More Sales From Your Database
We'll help you get more sales from your past clients, sphere, and warm lead database with done-for-you video, email, and social media marketing. It takes minimal time. You also get our 90-day 100% money-back guarantee so there's zero risk of losing money if you're not happy for any reason.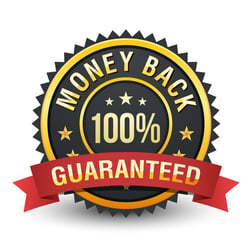 Let's talk about the results you can reasonably expect with our Official Video Marketing Plan we'll implement for you.
---
If you were forwarded this email and would like to get our updates directly, with a copy of our Official Video Marketing Plan, click here to join our mailing list.
Have a question? Simply reply to this email.
Thank you!
The Vyral Marketing Team